Center for Entrepreneurship
Gilliam Center for Entrepreneurship hosts speaker series
---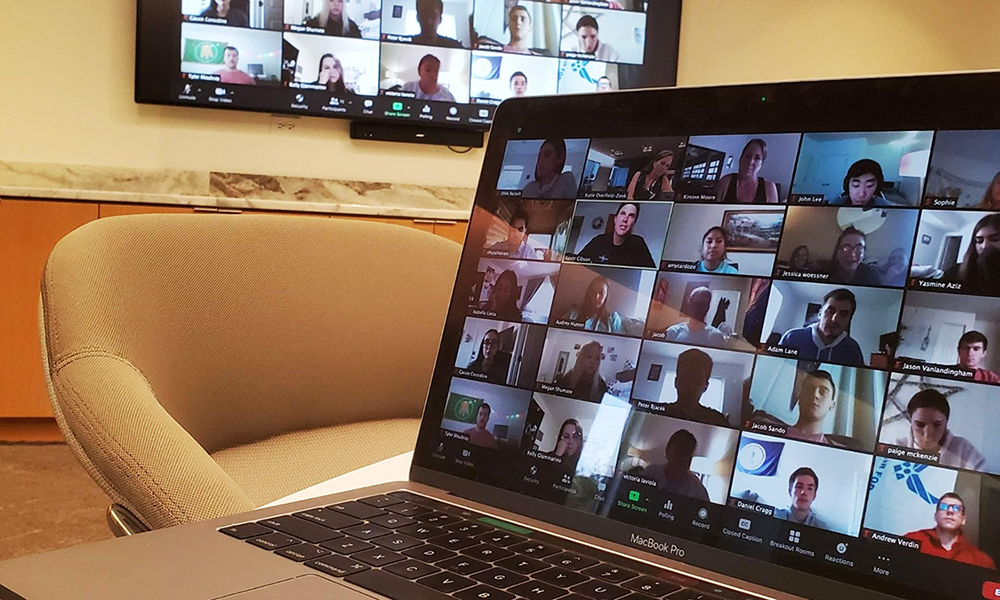 The Gilliam Center for Entrepreneurship's  Monthly Meet-Up speaker series for September addressed the topic of entrepreneurship in the time of Covid-19. Moderated by three members of the Epsilon Nu Tau professional fraternity, the virtual event brought together three entrepreneurs with stories of how they adapted to the sudden and drastic changes that came with the pandemic.
Kevin Gibson ('05) is a co-founder of local running organization VA Momentum, which also supports local non-profits through their proceeds. Gibson spoke about their need to pivot to an online event model for races; so, instead of the usual Valley 4th Run, there was a Run Across America which ended up having participants from all 50 states. He noted that even after a vaccine the world will be different, so it will be up to the students to have confidence in their ideas as they discover how they can affect the new normal.
After that was accomplished, the project developed further goals and was joined in the effort by the Gilliam Center for Entrepreneurship (GCFE). Together they began a Summer Impact Fellowship at the GCFE, co-managed by Aaron Kishbaugh from JMU X-Labs and Katie Overfield-Zook from the GCFE, and worked with HFM management to develop a list of projects that would give students experiences that mimicked the early work of a start-up venture or non-profit.
The final panelist, Kirsten Moore, opened Magpie Diner and The Perch at Magpie just as Virginia was shifting to phase three. Her original plan had been to launch in March, but she used that added time to advocate for other local food producers who had also lost their means to reach customers. For Moore, reaching out and doing good for others elevated the awareness of her brand, so her sales have exceeded her projected numbers, even with the necessary reduction of tables to accommodate socially distant seating.