Accounting
Accounting and Spanish students join forces for pro-bono tax program
---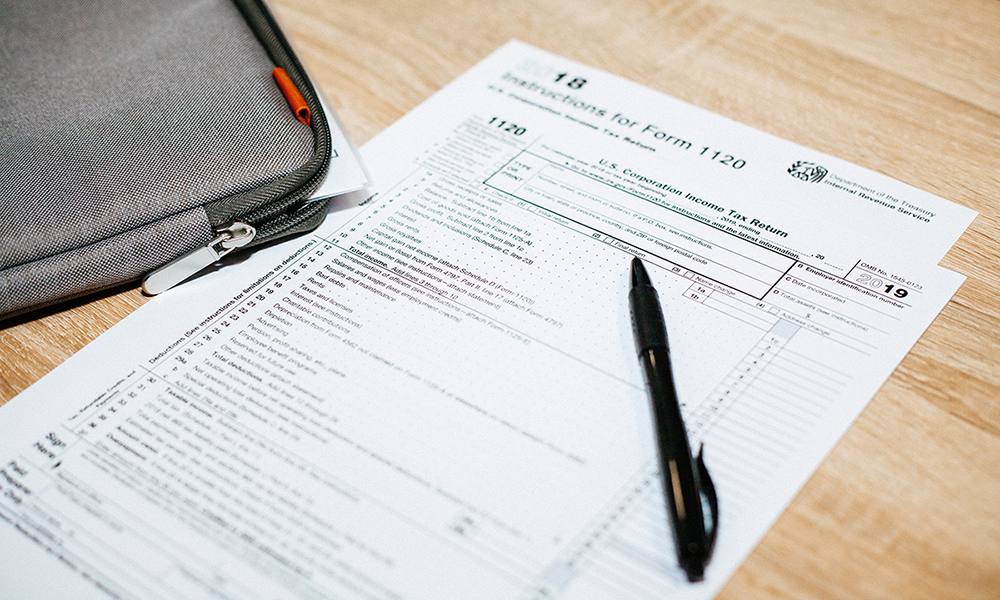 A CoB Accounting student helps a community member with their taxes during VITA.
---
The JMU Volunteer Income Tax Assistance (VITA) program kicks off January 31 and runs through April 11, offering free tax return preparation service to members of the community with income up to $65,000. Administered by Master of Science in Accounting (MSA) graduate students from the School of Accounting at the College of Business, VITA also features Spanish translators on-site in an effort to broaden its reach in the area.
The program satisfies an obvious demand, and is growing quickly from year to year. Last year, 15 MSA students earned three elective credits by working a total of  600 hours over the 11 week initiative, and 30 students from the Spanish Language Program and Sigma Delta Pi, the Spanish Honor Fraternity, worked more than 250 hours to provide translation services for the Hispanic community. Their help allowed VITA to offer translation services every weekend of operation, expanding the program's client base.
Twenty volunteers from Beta Alpha Psi, the international honor organization for financial information students and professionals, logged some 360 hours greeting clients and helping them fill out the initial paperwork.
Under Ron Cereola's leadership, VITA assisted 450 taxpayers in 2019, up from around 250 in 2018, and generated $629,320 in Federal refunds in 2019, up from $303,798 in 2018. New MSA program director Nancy Nichols hopes the program will grow even more this year.