Business
2019 Pay-it-Forward scholarship winners announced
---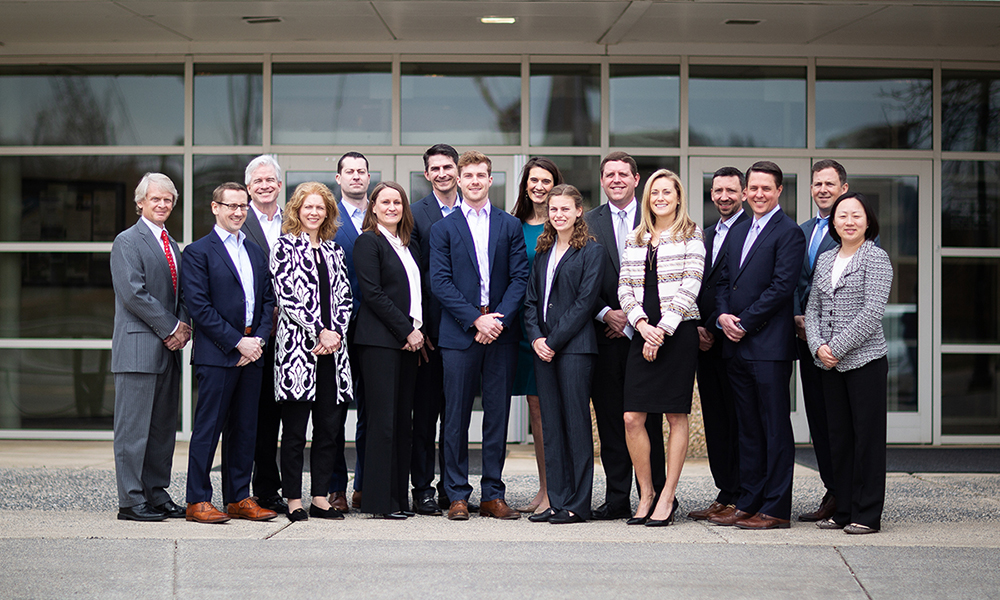 Pictured: 2019 Pay-it-Forward scholarship recipients, Daniel Brill (FIN) and Kelly Johnson (QFIN) with Dr. Sono and the Finance Exuctive Advisory Board.
---
The Department of Finance and Business Law Executive Advisory Board have selected the two recipients for the second year Finance Pay-it-forward Scholarship (AY 2019-2020). Congratulations to Daniel Brill (FIN) and Kelly Johnson (QFIN).
The purpose of the scholarship is to attract and retain high-quality students, by providing students with both financial support and alumni mentorship. The "pay-it-forward" concept is that students who benefited from this alumni-sponsored scholarship are expected to support their college community after they graduate. We are looking for students with a strong academic commitment and also consider financial need.
For further information on the scholarship, please check the department scholarship page. If you are interested in supporting this pay-it-forward scholarship, you can contribute to the endowment fund.