Accounting
Tax season kicks off with community program
---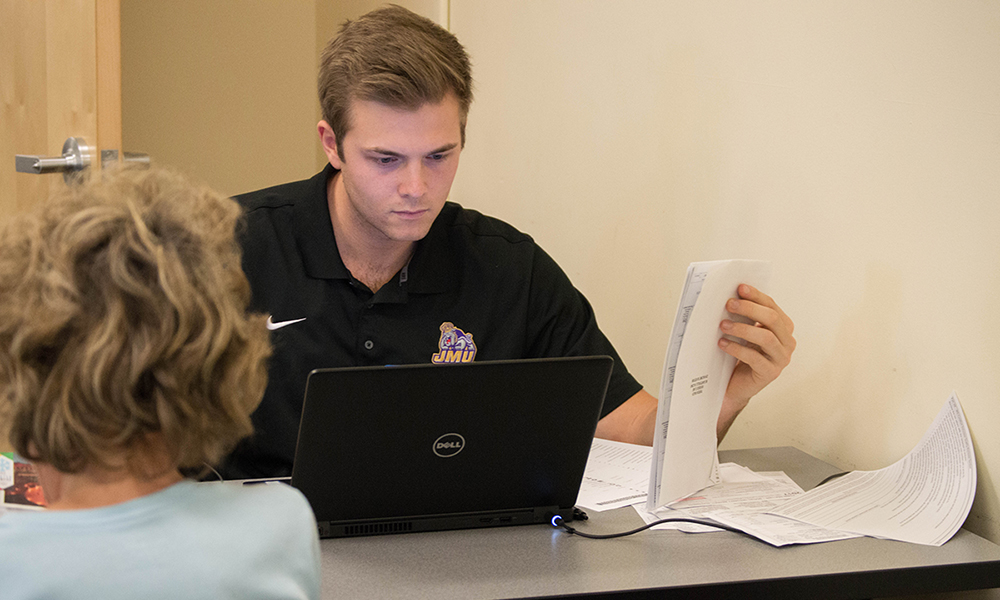 SUMMARY: February 1 saw the start of the annual James Madison University Volunteer Income Tax Assistance program (VITA), where students provide tax services for community members with a household income of less than $65,000.
---
Last year the program ran for 11 weeks, completing almost 250 federal tax returns and more than 230 state tax returns, and generated almost $350,000 in refunds for the clients. This represents some $43,000 in waived tax preparations fees as well—since all the work was done pro bono by volunteers. 
Staffing comes from the M.S.A. accounting program, Beta Alpha Psi, and the Spanish language program, which sends Business Spanish 330 and Legal Spanish 370 students to help with translation needs for Spanish-speaking clients. 
Program organizer Ron Cereola said, "Last year we prepared and e-filed 255 returns and our goal this year is 300 plus. We are looking forward to increasing service to the local Hispanic community. With the cooperation of several JMU Spanish language classes, the VITA program will have translators available every weekend." 
The initiative, held at Memorial Hall on South High Street between February 1 and April 13, is conducted on Fridays from 4 p.m. to 7:30 p.m. and Saturdays from 9:00 a.m. to 1:30 p.m. Last year the service included Spanish translators at every Friday session, but this year, they will be present for every session.
For more information: https://www.jmu.edu/cob/accounting/vita.shtml