News
New Information Technology major opens new doors for students
---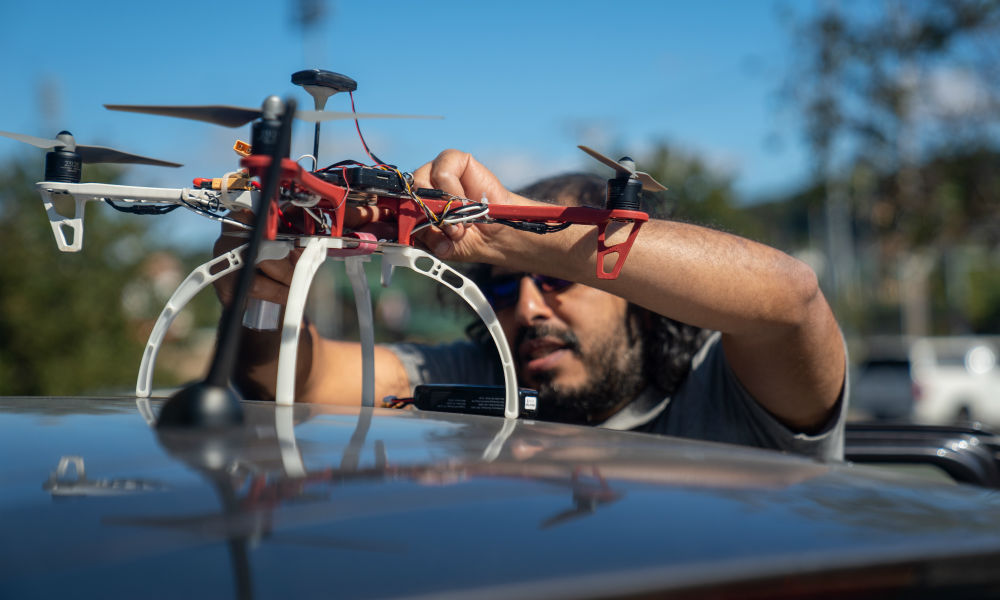 By Meghan Long, CISE student writer
New doors are opening for JMU students—as Information Technology (IT) becomes the latest major to join an impressive list of opportunities in the College of Integrated Science and Engineering (CISE).
The new Bachelor of Science (BS) degree in Information Technology focuses on cybersecurity, computer networking, end-user design, and development. Students have the opportunity to learn about cyber security, databases, computer networking, and digital electronics. As students advance through the major, they will explore the world of web administration and new powerful tools – data science, machine learning, and interaction design.
"Several majors at JMU fall in the computing world," explains Samy El-Tawab, the new IT Program director. "However, none of these majors dig deep into the world of cyber security at the undergraduate level." After hearing from CISE alumni, faculty decided that a new STEM major was needed to provide what El-Tawab describes as "the missing piece" for CISE students. "It allows for more in-depth studies for students looking to enter the world of information technology," he explains.
This new major helps address shortages of IT graduates in the Commonwealth of Virginia and the nation. El-Tawab describes how information technology students develop "a vast set of skills" that enables them to be confident and well-rounded professionals upon graduation. 
Bob Kolvoord, Dean of CISE, describes the excitement and possibilities surrounding the new IT program. "The Information Technology major takes advantage of our strengths in the College of Integrated Science and Engineering and brings new opportunities to our faculty and students," he says. "This program is going to provide a pathway for students who want to combine interests in hardware and software to create new solutions to challenging problems. IT is at the center of many industries—and we're ready to produce graduates who are ready to make a difference," he adds.
Learn more about the Information Technology Major.