News
'Energy, creativity and insight': College celebrates final cohort hires
Hires will help university address 'abiding issues of our times'
---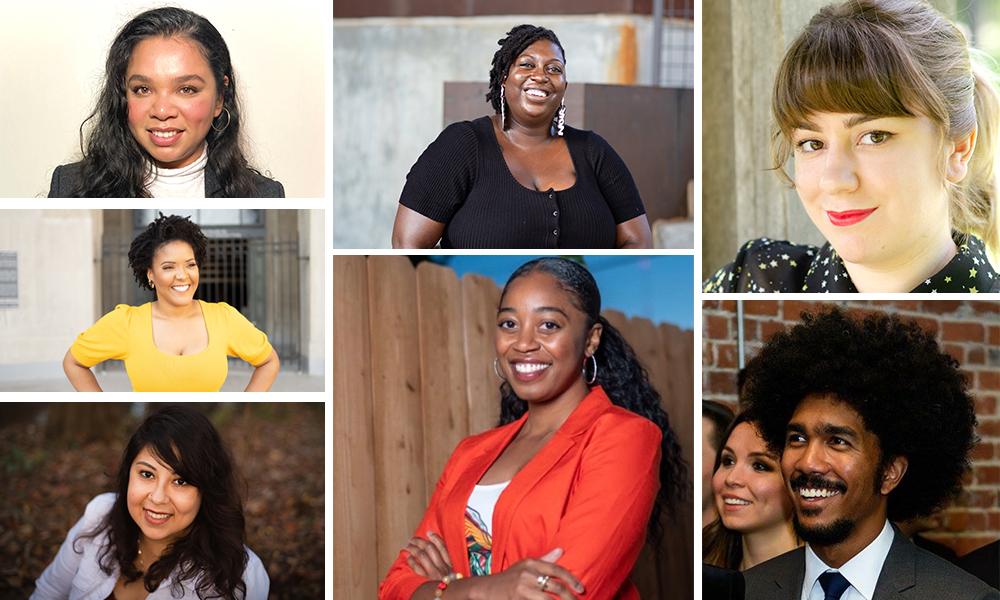 With the addition of scholars Tiffany González and Ja'La Wourman, the College of Arts and Letters cohort hire–designed to expand JMU teaching and research expertise in racial and social justice, minority cultures and critical race studies–is finalized, just four months after applications for the historic hire opened. This hiring initiative was led by Robert D. Aguirre, dean of the college and a professor of English, to elevate curricular, intellectual and faculty diversity across the humanities and social sciences, as well as to bring in scholars with a built-in intellectual and collegial network.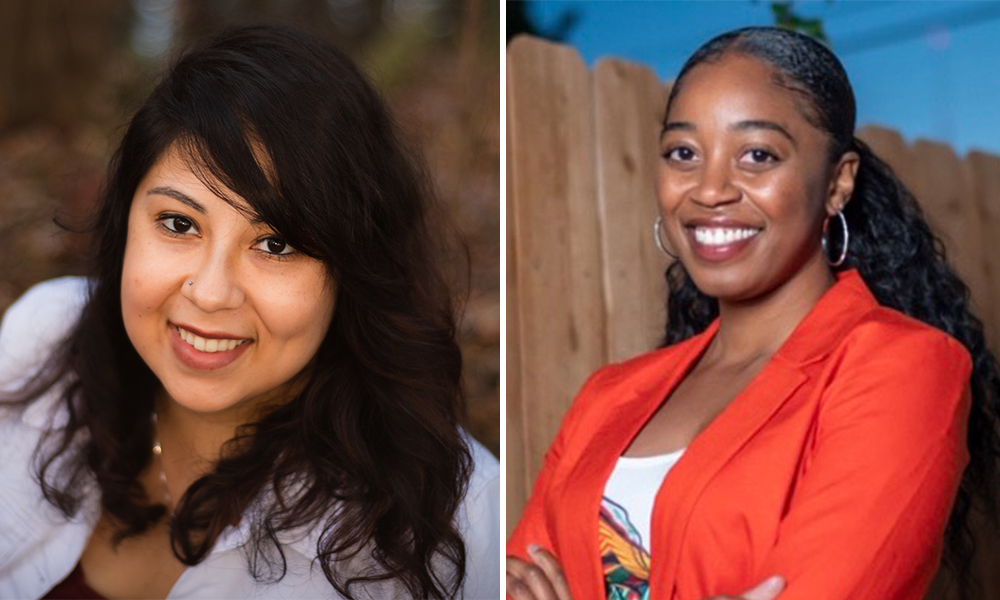 González, a Latina scholar who earned her Ph.D. in United States History at Texas A&M University, will join the History department as an assistant professor of Latinx History. She is currently the Bonquois Postdoctoral Fellow in Women's History at Tulane University. González's research focuses on 20th and 21st century U.S. History with an emphasis on American politics, Chicana/Latinx populations, and women & gender studies. She has also created multiple digital humanities projects, including "Changing Representation: Tracing Latina Involvement in American Politics," which spatially maps the history of Latinas who have served in public office or the government during the twentieth century. She has offered courses on Latina/o Labor history and Mexican American history since 1848.
"To say that these hires are a game changer for JMU is to understate their impact."
Robert D. Aguirre, Dean of the College of Arts and Letters
Wourman, a Ph.D. candidate in the Writing, Rhetoric, and American Cultures program at Michigan State University, will join the School of Writing, Rhetoric and Technical Communication as an assistant professor. Wourman brings expertise in the area of race and culture in professional and technical communication, with a specialization in digital media and African American rhetoric. She has taught courses on writing as inquiry; English composition; and writing, rhetoric, cultures & communities. 
González and Wourman join Tatiana Benjamin, Deborwah Faulk, Graciela Perez, Cyril Uy and Rachel Torres. Collectively, these scholars bring to JMU expertise in Islamic studies, immigration, racial inequality, Latinx politics and social justice. "To say," said Aguirre, "that these hires are a game changer for JMU is to understate their impact. Our new colleagues bring energy, creativity and insight to help the university address the abiding issues of our times."