College of Visual and Performing Arts Stories
Remembering Dr. George Sparks
---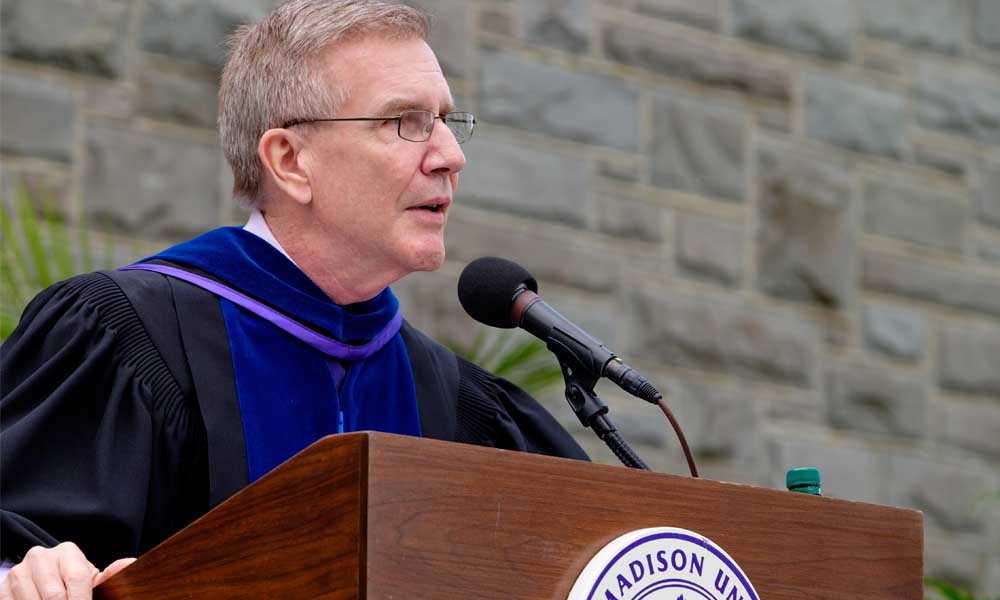 We in the College of Visual and Performing Arts (CVPA) are saddened by the passing of our friend and former colleague Dr. George Sparks, who died on Sunday, September 13, 2020, after a battle with cancer. Dr. Sparks retired in June 2020 after having served as the dean of the CVPA since 2008.
Dr. Sparks once said about the arts:
"The arts are so powerful no matter which artistic endeavor you think about or look into... The arts can change the way you look at life. They can change the way you look at what we are doing on the borders of our country. They can change everything about you - with or without you knowing it."
We will forever love and miss Dr. Sparks and thank him for sharing his passion for the arts and for positively impacting those around him with his gentle spirit and contagious kindness!
Learn more about Dr. Sparks and his career at JMU.
A CVPA-hosted celebration that will be open to the public is tentatively scheduled for Spring 2022. Stay tuned for updated information.
The family asks that in lieu of donations or flowers, contributions furthering Dr. Sparks' commitment to the arts be made to the Dr. George E. Sparks College of Visual and Performing Arts Scholarship Endowment:
Dr. George E. Sparks College of Visual and Performing Arts Scholarship Endowment