SADAH Alum Named to Forbes 30 Under 30
Emily Warden ('17), Founder of Emily Warden Designs, named to 2023 Forbes 30 Under 30 Art & Style List
School of Art Design and Art History
---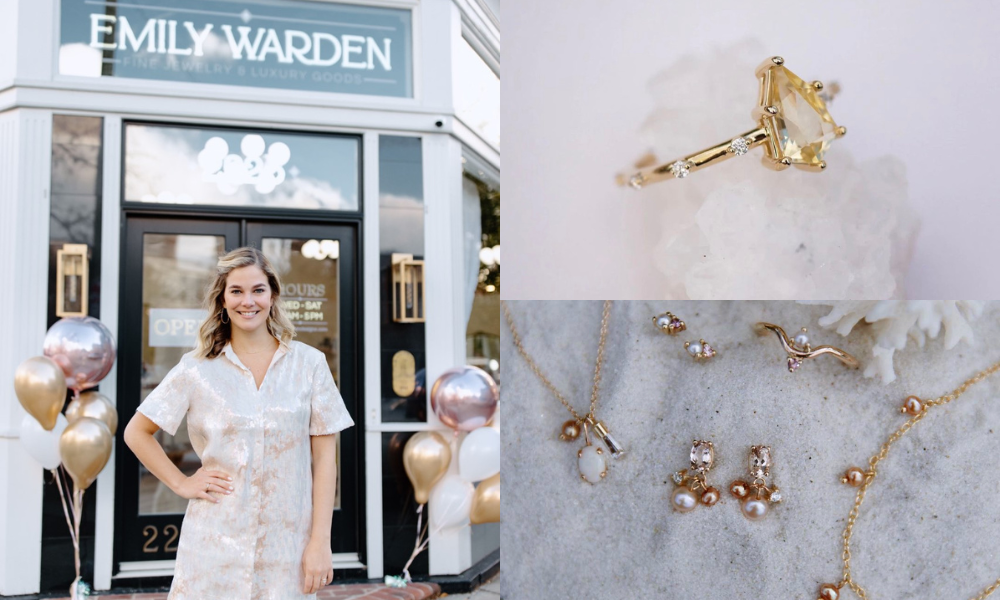 Emily Warden graduated from JMU just five years ago with a Bachelor of Arts and a concentration in Metals and Jewelry. Now, at 27, she is the founder of Emily Warden Designs with a flagship jewelry store in Richmond, Virginia, and a spot on the 2023 Forbes 30 Under 30 list. Warden sits on the 2023 Art and Style list with fellow artists and creatives, including none other than Hailey Bieber. Warden is one of the few recognized by Forbes from 12,000 candidates in North America alone. "It felt surreal," recalls Warden. "I applied through a pretty lengthy application process and had no idea how far I would make it, but it felt very affirming when I found out!"
This achievement came soon after expanding her flagship store into a new storefront in Richmond's Fan District. The grand opening was on November 16, 2022, and just a few weeks later, Forbes recognized Warden. The growing company expanded into the Hanover storefront, with more space for selling and making jewelry. "For the past few years, my goal was to move into a bigger studio [and] storefront space to accommodate my growing team and inventory," Warden explains. "But we finally achieved that goal last month and have been settling into the new space." Warden's new space offers a beautiful showroom for her several fine jewelry collections and other merchandise, as well as a studio.
Warden's success did not come overnight, and she cites her experience as a metals and jewelry student in the School of Art, Design, and Art History helped kickstart her career and success. "A lot of my jewelry journey started in my metals class at JMU," Warden mentioned. She references the School of Art, Design, and Art History's space as key to her work ethic, which leads to her success. "I enjoyed not only what I was doing but the space & environment JMU provided."
Warden points to School of Art, Design, and Art History professors Mark Rooker and Allyson Mellberg Taylor as mentors for her during her time at James Madison. Both offered their expertise and worked closely with Warden. Mark Rooker, Metals and Jewelry Department Head, recalls working with Warden, "Right from the start, she seemed to have a vision for her future and a plan for how to achieve it, coupled with a very high aptitude for metals." Rooker mentions that as an undergraduate, Warden utilized the resources and challenges the School of Art provided to grow as an artist and flourish into the successful founder she is today.
After opening a flagship store, named to Forbes 30 Under 30, and several features in Vogue, Warden says she plans to continue to develop her brand. "My goals for the future would be to continue to nurture the brand I've created," Warden explains. "[I want to] create unique experiences for people who choose to work with us." Warden also hopes to one day open a showroom in New York City.