School of Art Design and Art History
Beth Hinderliter Explores the New BLM Protest Environment
Book compares current protest culture with civil rights movement of 70 years ago
---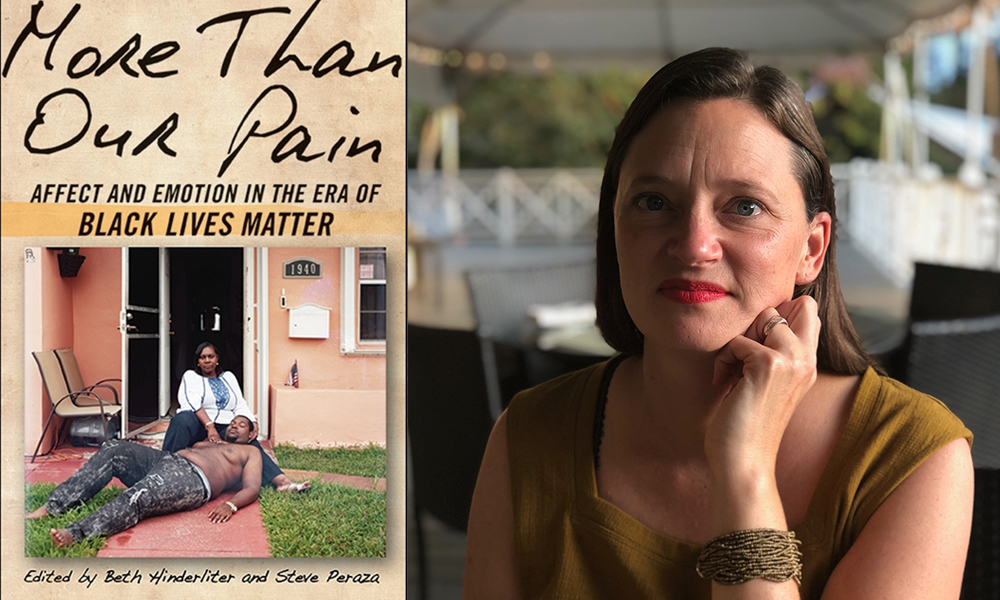 Art History assistant professor and Duke Hall Gallery of Fine Art director Beth Hinderliter has published a new book, "More Than Our Pain: Affect and Emotion in the Black Lives Matter Movement," that explores that explores contemporary anti-racist activist strategies in contrast to the civil rights era of the 1950s and 60s.
Hinderliter co-edited the collection of essays with Steve Peraza, assistant professor of history of history at SUNY Buffalo State College, where she taught before coming to JMU. There, Hinderliter and Peraza worked on a project to focus attention on mass incarceration and police and vigilante violence through interviews with students, guest speakers and an activist art project. The project inspired "More Than Our Pain," which took four years to complete.
Hinderliter says, "I wanted to think about how BLM was forged in a different moment than the civil rights movement of the 1950s and 1960s. How? We thought about all the ways in which activists took their grief and rage at white-supremacist violence out into the streets and online- a very different tone than the respectability politics of the 1950s.  We wanted to think about how emotion was being used to counteract the dehumanizing of black and brown communities in the United States and elsewhere. Activists were asking questions about the public processing of righteous rage - or grief. 'How were black emotions subject to being bought and sold by an indifferent audience - or being defanged in the mainstream media? And how do our emotional worlds overlap - or not - and bring more people into the protest of anti-black racism and the mass incarceration system?'"
The book features several poems by Assistant Director of JMU's Furious Flower Poetry Center Lauren Alleyne. The cover photograph is by  Jon Henry, an artist recently named by Time Magazine to the top 100 to watch for 2021, who created his exhibition Stranger Fruit in response to the senseless murders of black men across the nation by police violence. Jon Henry's work was featured at New Image Gallery at JMU in 2018.