JMU Headlines
PHOTOS: Weeks of Welcome paves the way for new Dukes
---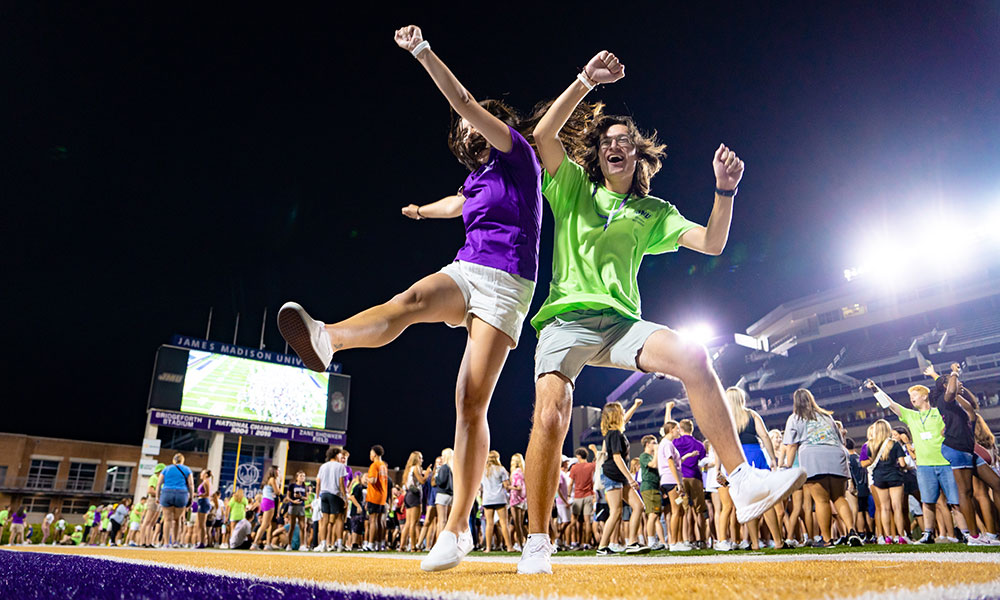 For three and half weeks starting August 20, the JMU campus community rolls out the purple carpet with a collection of programs aimed to engage new students with campus life.
A multi-faceted program designed to acclimate first-year and transfer students to the JMU community, Weeks of Welcome helps the newest Dukes find their way around campus, learn all about the resources available to support their success, and connect with other new students, faculty, staff, and administrators.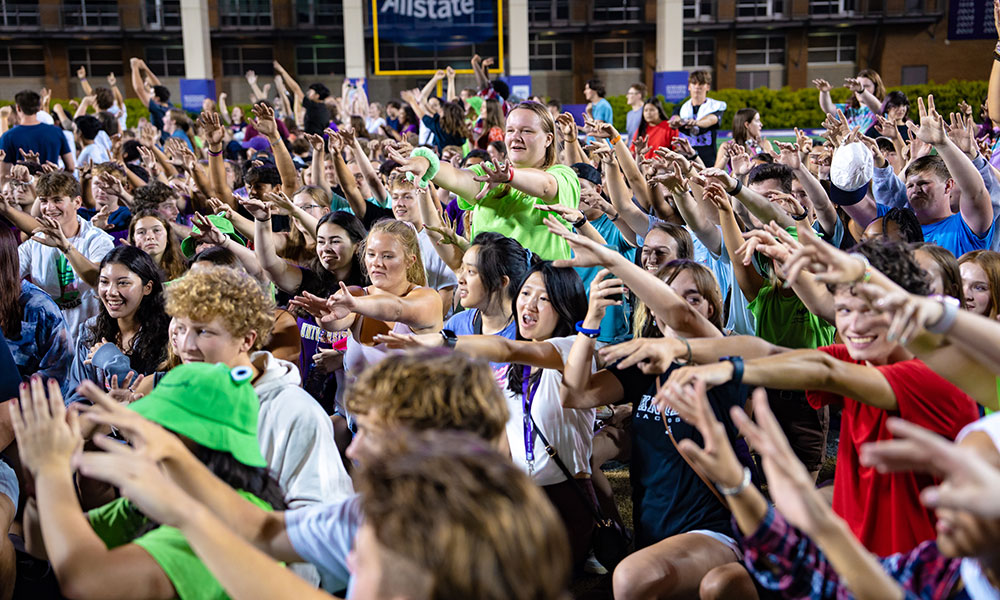 First-year students get to feel what the JMU spirit is all about through team-building activities at Playfair, held on the Bridgeforth Stadium field. Connections and often new friendships happen during this fun-filled evening.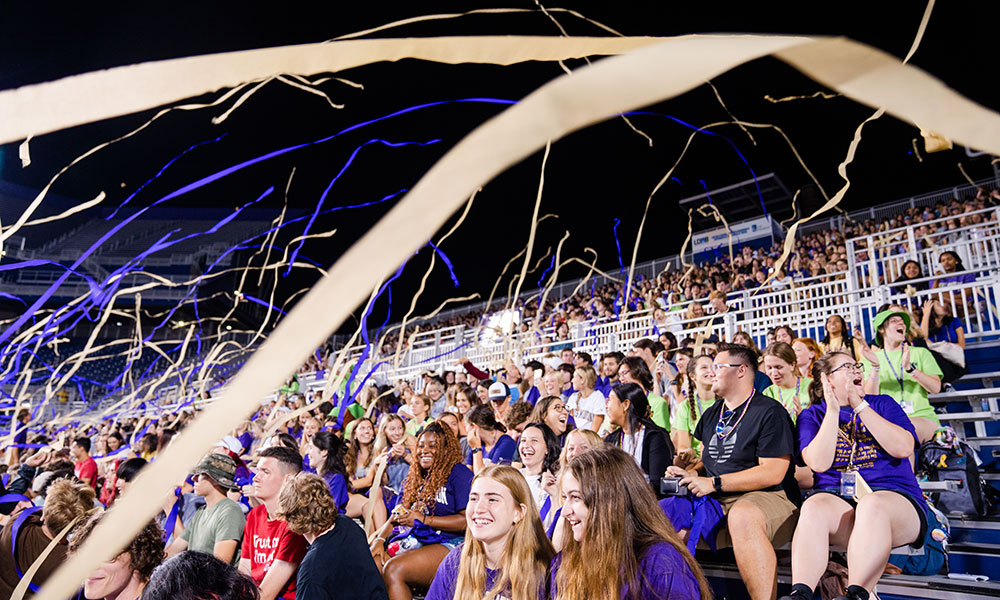 The Pep Rally is a huge highlight of this celebration, giving students a chance to show their school spirit, hear the legendary sound of the Marching Royal Dukes and utter the J-M-U Duuuuuuukes cheer as they learn all about JMU Athletics.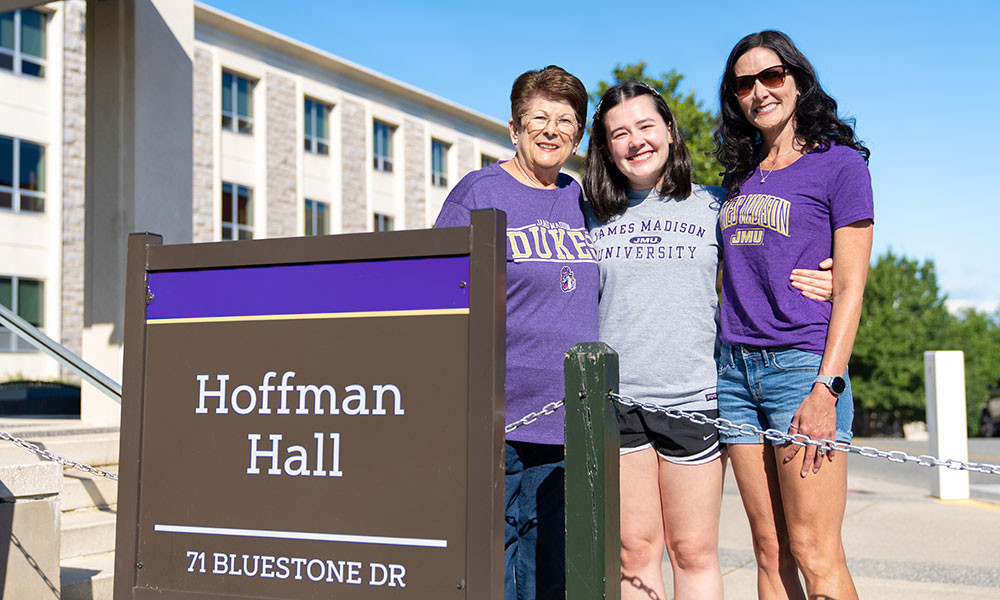 This year's Move-In Days featured a special treat in JMU history with this happy, three-generation Duke trio of (from left) Nancy Bussey ('68), Madeline Brendel ('27) and Kirstin Bussey Brendel ('99). Nancy and Madeline claim Hoffman Hall as the start of their Madison Experience.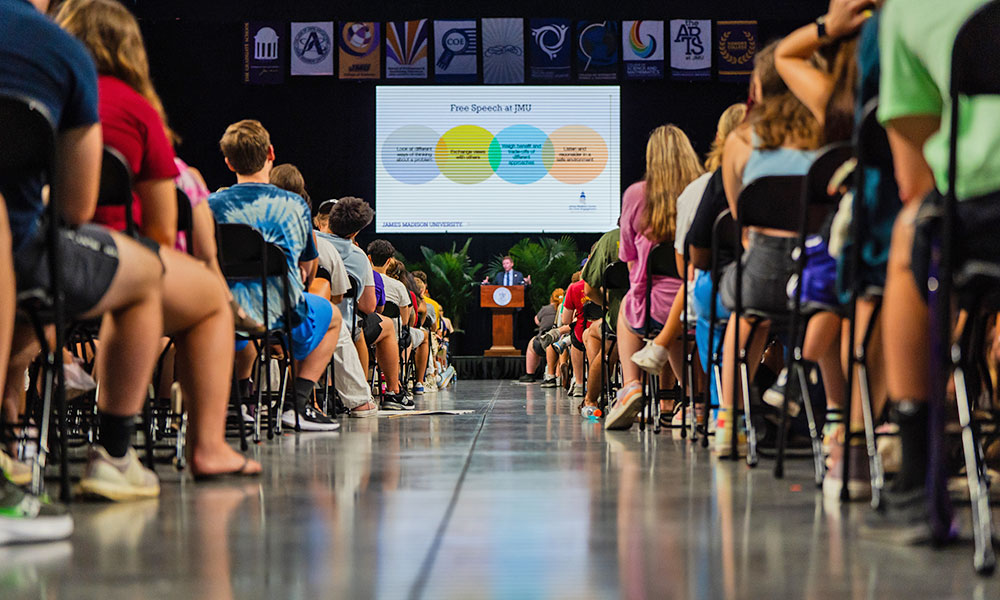 As an institution named after the Father of the Constitution, JMU requires new students to attend and engage in Freedom of Speech and Expression, an hour-long program designed to help students explore and celebrate the importance of free speech and cherished opportunities it presents in academic settings.
Festival Fun Fair gives students a chance to sample the kinds of laid-back, fun-filled activities that JMU organizations all across campus host throughout each school year.

To learn more about JMU Orientation, visit www.jmu.edu/orientation