JMU Headlines
Records fall
JMU's early-applicant pool its largest ever
---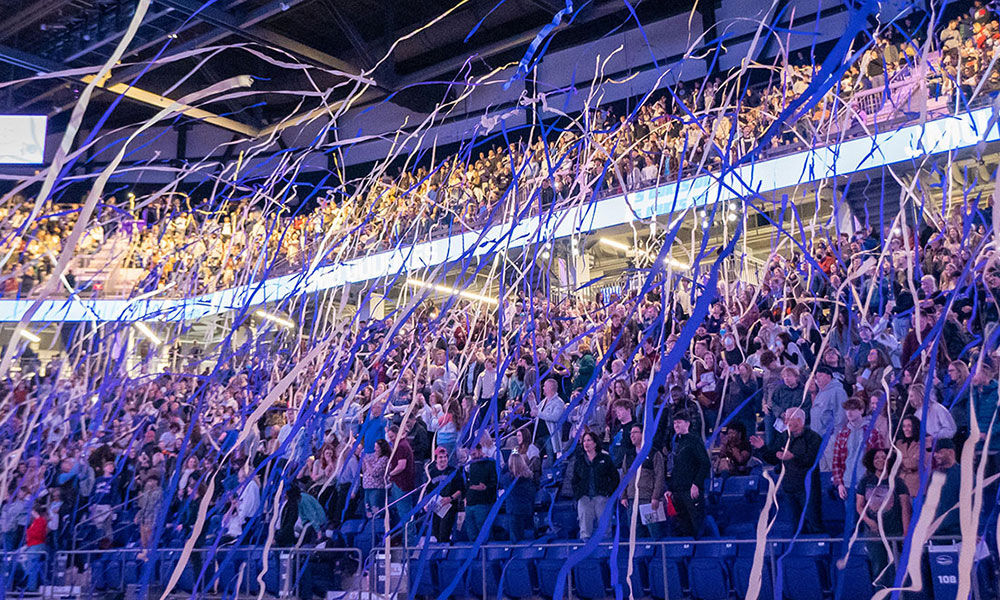 For a second straight year, James Madison University is experiencing a dramatic increase in its early-applicant pool.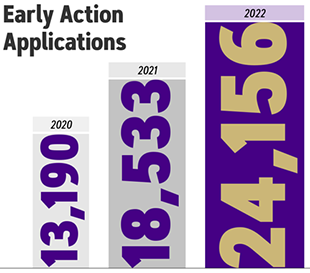 Early Action decisions for the Class of 2027 were posted by JMU's Office of Admissions on Tuesday, January 17—beginning another exciting season for new Dukes.
JMU received 24,156 Early Action applications by the November 1 deadline, a 30-percent increase from 2021's 18,533 total and an 83-percent increase from fall 2020's 13,190 total.
According to Melinda Wood, JMU's associate vice president for access and enrollment management and director of admissions, positive national exposure on several fronts has helped fuel the current increase in popularity.
"A top 75 Public National University ranking from U.S. News & World Report, rise to R2 and incredible athletics are giving JMU attention in a national conversation that we've never had before," she says, also noting that JMU's participation in the Common Application also gives students "an ease of access to apply to us that they haven't had before now."
Wood points to a national trend of students choosing to apply Early Action "because students want their decision early, so that they can have more time to visit and make their final decision by May 1" as another contributing factor.
Wood cites JMU's 56-percent hike in first-generation college students applying Early Action—4,106 compared to last year's 2,644—as another sign that Madison is a highly sought-after place to be. The same holds true for under-represented minorities among Early Action applicants, with this year's 6,764 total representing a 42-percent jump compared to last year's 4,786. "The admissions team developed a virtual series to support students during Virginia College Application Week in October. Our goal was to help students apply to college. I believe these efforts have contributed to application growth for first-generation and under-represented students," Wood says.
The Early Admit pool also features increases of 25 percent and 32 percent, respectively, for in-state and out-of-state applications compared to last year.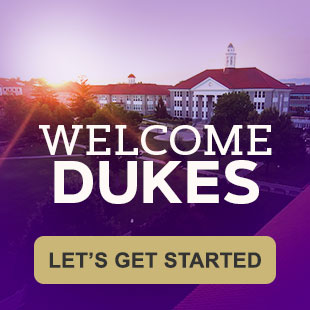 "Our national reputation as well as a student-focused, hands-on approach to learning," Wood says, "make JMU appealing, especially when you couple that with a strong campus community that is supportive. I think those are reasons why JMU becomes an attractive option for many applicants."
Notes Wood, "The admissions team has moved mountains to ensure that each applicant is carefully considered and recognized for their academic and personal accomplishments. Each member of the admissions team plays an integral role in crafting every class. I am proud to lead a team that loves JMU and wants to build the very best class of future Dukes year after year."