JMU News
PHOTOS: Weeks of Welcome Sets the Stage
---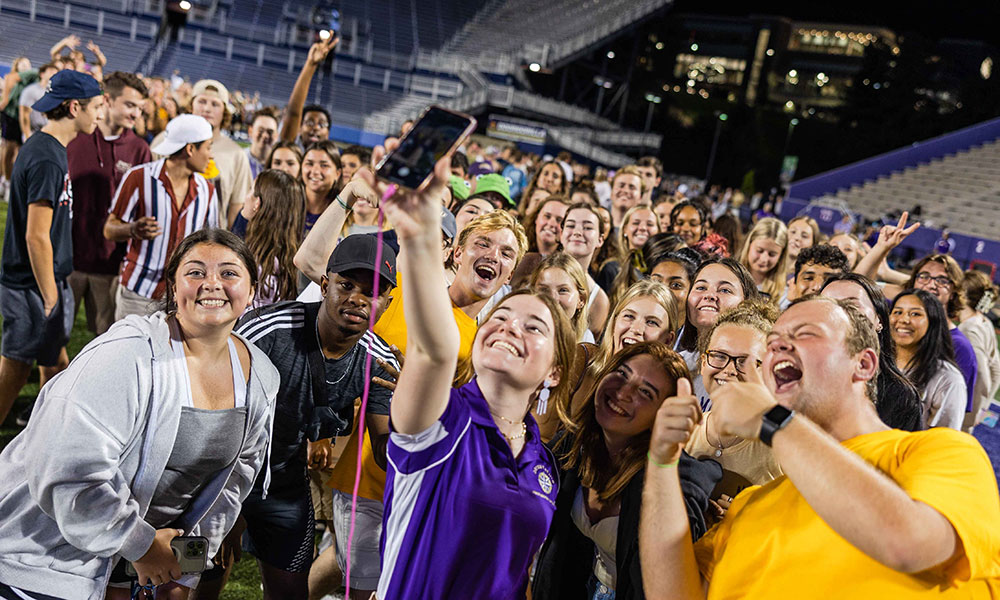 For two and half weeks starting Aug. 19, the JMU campus community rolled out the purple carpet with a collection of programs aimed to engage new students with campus life.
Designed to help the newest Dukes connect with each other and the campus community at large, Weeks of Welcome highlights included tips from faculty on how to succeed in the classroom, some great entertainment and the start of friendships that will last a lifetime.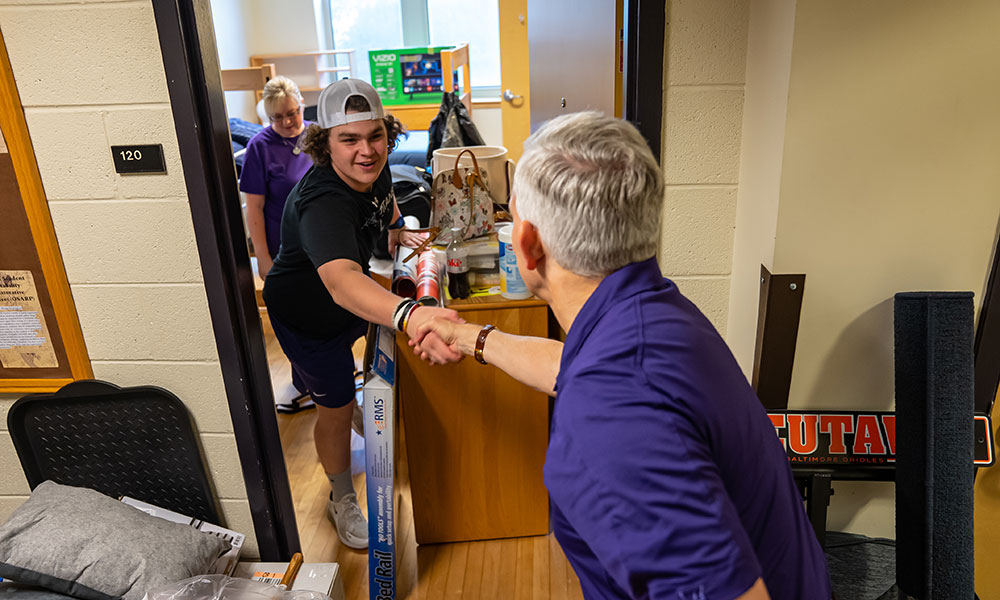 JMU President Jonathan R. Alger greeted incoming Dukes during the two-day campus Move-In. Thanks to volunteers from all over campus, the annual Move-In feels like a celebration of what is to come for expectant students and their families.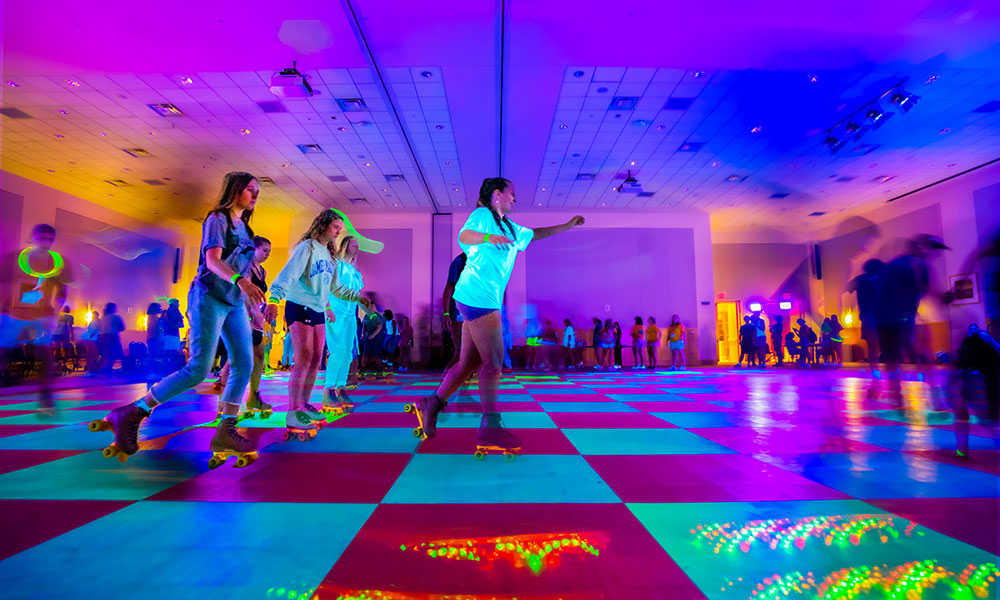 Neon roller skate night was one of the fun late-night opportunities during Weeks of Welcome.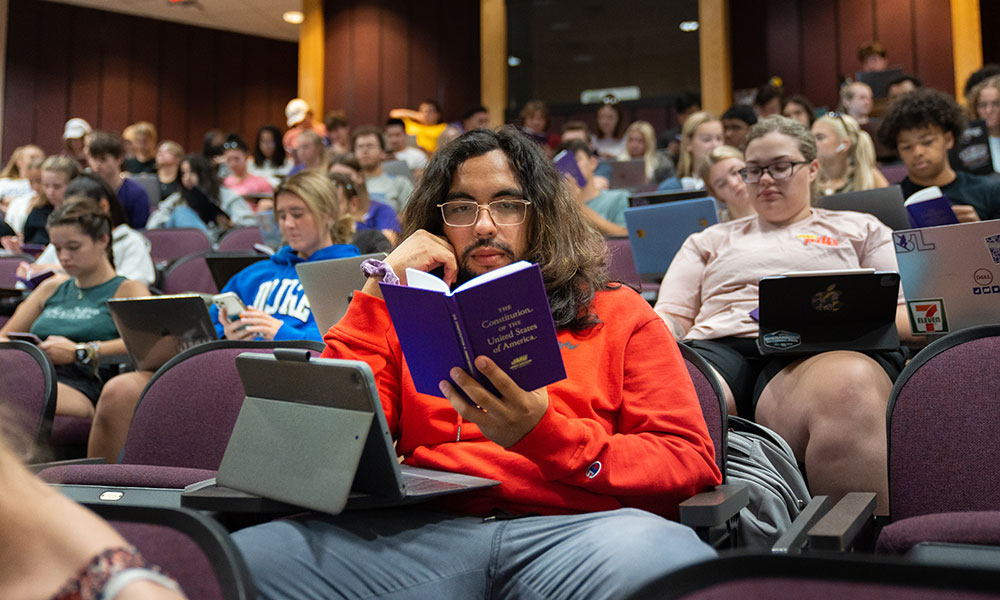 JMU Pocket Constitutions, hardbound miniature versions of the original document, were doled out to incoming students during the spin-up to the start of classes. James Madison, the fourth U.S. President, is often referred to as the Father of the Constitution.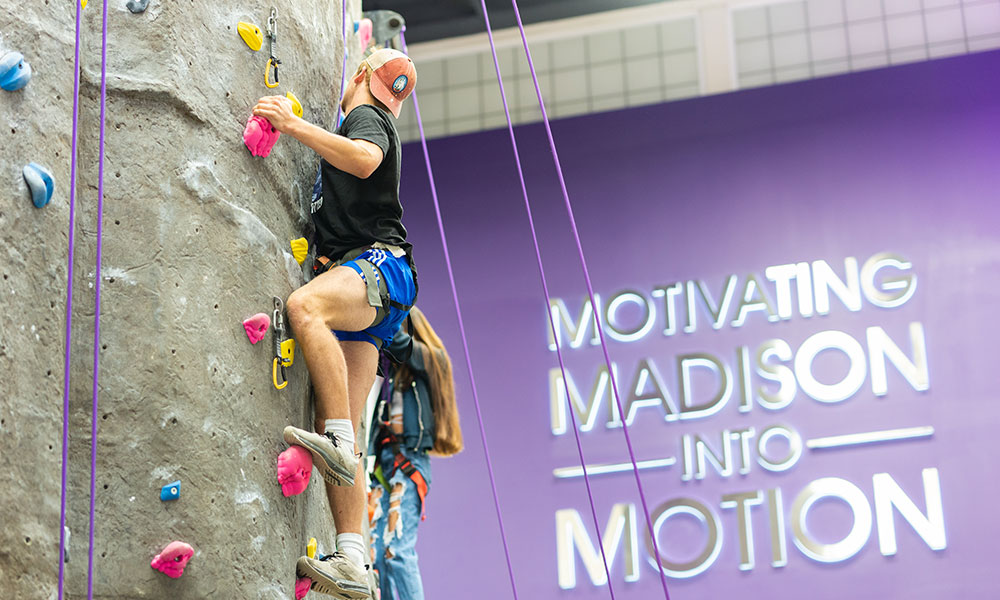 Walls were scaled in the University Recreation Center's Adventure Center during UREC Fest, one of the new students' favorite Weeks of Welcome events.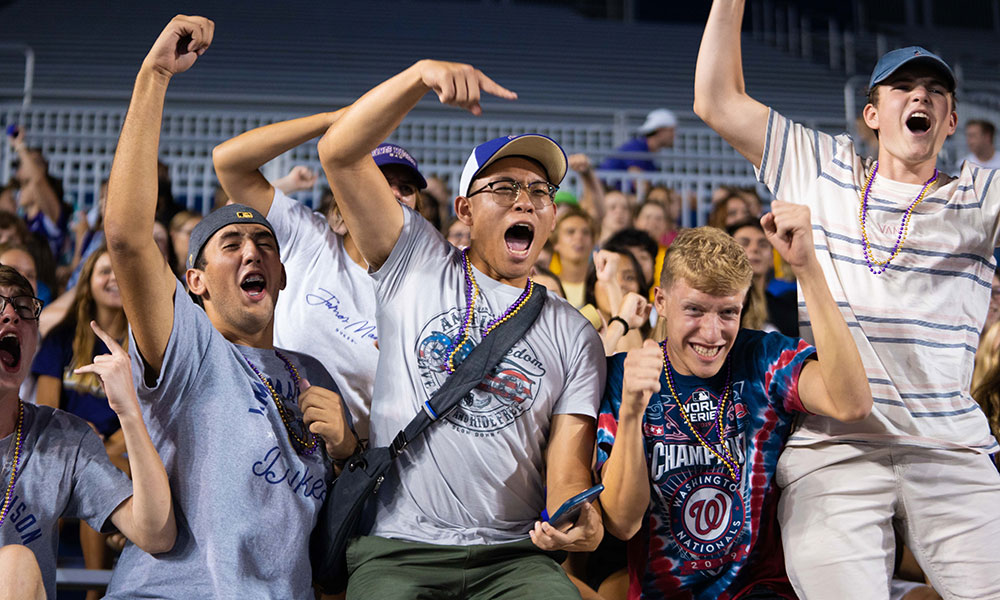 There are pep rallies, and then there is the newest Dukes' first pep rally held in Bridgeforth Stadium, the 25,000-seat home of the JMU football team. This Aug. 23 event gave incoming students a first taste of what it's like to get caught up in a school spirit that makes Bridgeforth the dread of every other school that is forced to visit.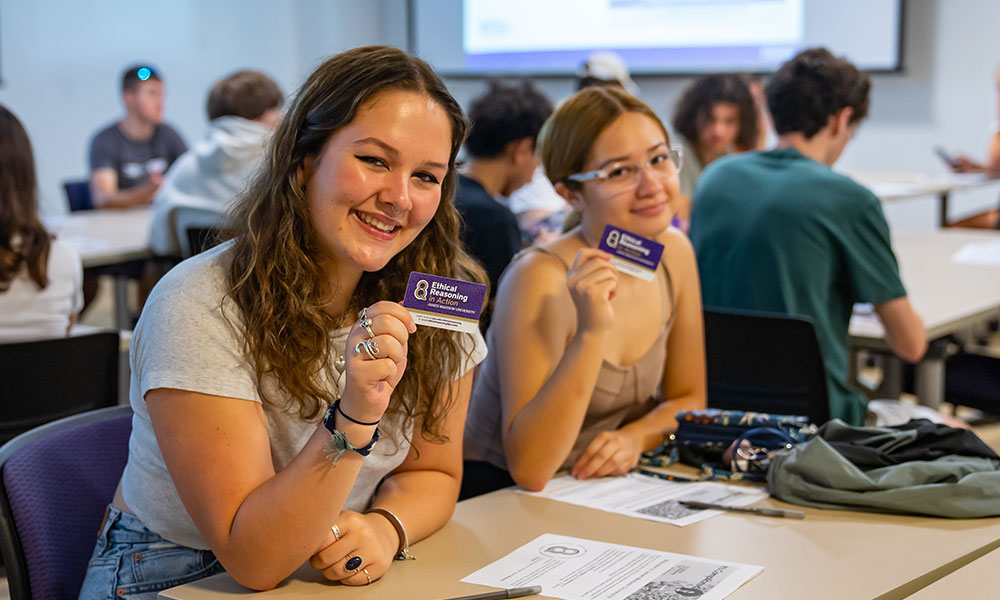 JMU is devoted to weaving ethical reasoning throughout every fiber of the Madison Experience. The Eight Key Questions—the heart of our distinct ethical reasoning strategy—are effective in identifying ethical issues and help each of us make better, more informed decisions. New Dukes receive laminated 8KQ cards as reminders of the importance of how ethics should govern each decision made. 

To learn more about JMU Orientation, visit www.jmu.edu/orientation