Welcome back Dukes
JMU News
---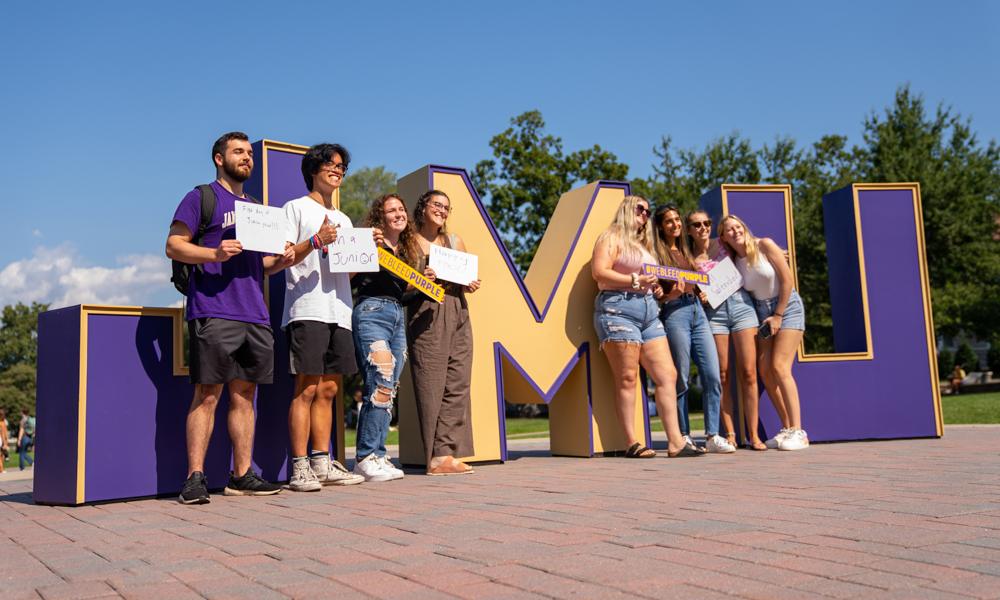 To the JMU community,
Welcome back to campus for the fall semester! It has been exciting to see campus buzzing with activity during the first week of classes, and I have enjoyed greeting students, faculty and staff. I hope you all were able to recharge over the summer and have prepared yourself for a new academic year and a fresh start at JMU.
I especially want to welcome our newest faculty and staff members, in addition to the 4,892 first-year students! The JMU Class of 2026 represents 70 countries and 41 states; 14 percent are first-generation college students. Welcome home, Dukes! 
There is much to be proud of and look forward to at JMU. Several new task forces have been formed this year to address the following topics: sexual violence and prevention, health and well-being, academic peer groups and honorary degrees.
In addition, you will continue to hear about our rise to a national university and our transition into the Sun Belt Conference. JMU's world-class academic excellence and national prominence was validated in the spring through a new Carnegie Classification of R2 Doctoral University with high research activity through the Carnegie Commission.
Athletic competition in the Sun Belt will begin this fall. With this transition will come a significant emphasis on sportsmanship and I expect we will all welcome some fun new rivalries.
We are still celebrating a new record with more than $34,719,000 of giving during the fiscal year from more than 18,000 donors. So many of you have supported the university with your time, talents and resources and we appreciate your generosity.
Our mission declares we are a community committed to preparing students to be educated and enlightened citizens who lead productive and meaningful lives. JMU is also deeply committed to advancing diversity, equity and inclusion as stated in the university's strategic priorities. We seek to cultivate a welcoming environment for individuals of all backgrounds and perspectives, and we will meet this goal through our collaborative efforts.
This year I challenge each of you to learn from a classmate or colleague, converse with others as you openly share your viewpoints and be receptive to new ideas. Most importantly, never lose your drive to learn.
I wish you all a healthy and safe academic year and look forward to seeing you around campus.
In case you missed it, be sure to watch the new student convocation and presidential address for faculty and staff.
Go Dukes!
Jonathan R. Alger,
President