Entrepreneurs to watch
JMU Business Plan Competition winners announced
JMU News
---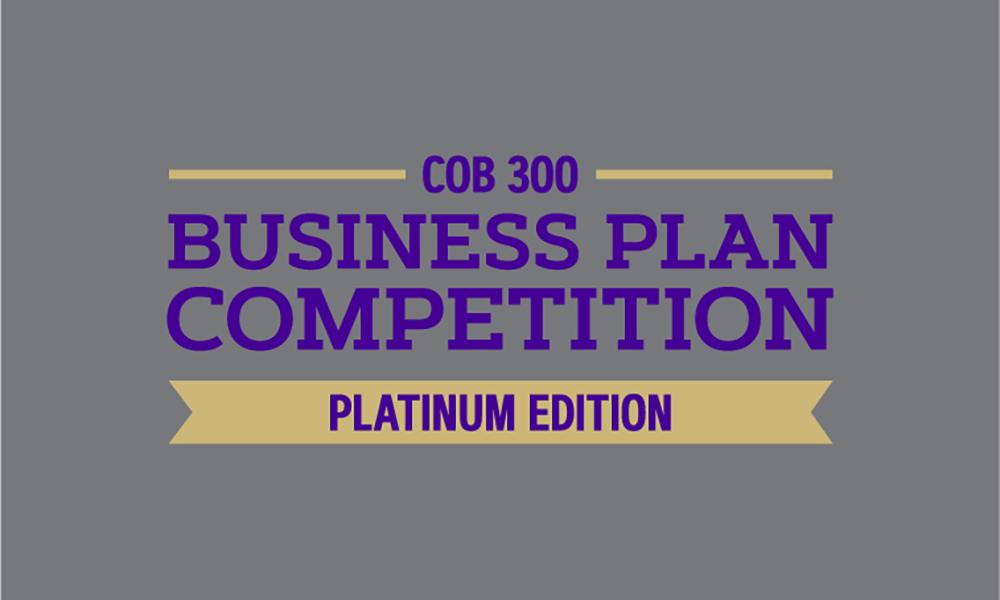 Harrisonburg, Virginia – The James Madison University College of Business announces Illumi Lights as the overall winner of the COB300 Business Plan Competition, Platinum Edition, marking the 20th anniversary of the event.
Illumi Lights won first place and a $6,000 scholarship to be shared amongst team members, including:
Kenya Balser ('23), Marketing
Devyn Kennedy ('23), Computer Information Systems
Michael Nguyen ('23), Computer Information Systems
Joshua Wacker ('23), Management
Illumi's plan described the manufacture and rollout of a premium-quality landscape lighting product. The idea for the product was selected to receive the Accenture Innovation Award as this year's best. Team leader Kenya Balser also received the Ferguson Top Female Leader Award. 
Second place went Sharksafe Swimwear, Inc., a company that offers unique, shark-repellent swimwear to the public. Perfect Portion, a corporation that produces a replacement for classic measuring spoons in the face of technological advances took third place. Two plans tied for fourth place, Cuts on Wheels, a mobile barbershop that provides hair services from three luxury vans in The Villages, Florida and Zest, a C-Corp that manufactures and distributes high-quality automated spice blenders. 
The Joyce Guthrie Team Award went to Perfect Portion.
Scholarships awarded exceeded $25,000. Participants also received coaching and feedback from highly successful business leaders and entrepreneurs serving as competition judges. 
Thanks to the generosity of Don Rainey ('82) and Russell "Rusty" Shepard ('86) the name of the competition moving forward will be Rainey-Shepard Business Plan Competition.
Some previous winners have gone on to develop their plans into successful businesses, including 2018 winning team member Brett Danielson. "The problem we analyzed in the business-plan competition was what we ended up creating an actual product for," says Danielson. Danielson is now CEO of BarTrack Technologies, LLC, a hospitality technology company that helps bars, breweries and restaurants manage their inventory and, ultimately, eliminate waste. "We've made the entrepreneurial journey," he says, "from running the business out of our living room, to now, where we have offices and a manufacturing plant." 
More than 100 business plans were eligible for this year's competition. Only a dozen were selected for review and just five made it to the final round of competition. Each team developed a blueprint for building a business from the ground up. Finalists presented their plans to competition judges, who weighed the quality and execution of the presentation, the originality of the team's idea and its potential to be profitable. Finalists were grilled on the finance, management, marketing and operations details of their plans during an ensuing question-and-answer session.
"Classroom lectures and seminar work and discussions are important, but the competition takes those things further by testing the real-world application of what they've learned," said Rainey.
Balser too is focused on the real-world application of her skills; she's looking forward to Illumi's first-place finish fueling her efforts to secure a prestigious internship that will launch her hoped-for career in digital marketing.
More on the competition and winners is available here.
###
David Doremus contributed to this article.
Contact: Ginny Cramer, cramervm@jmu.edu, 540-568-5325