JMU News
1787 Weeks of Welcome
---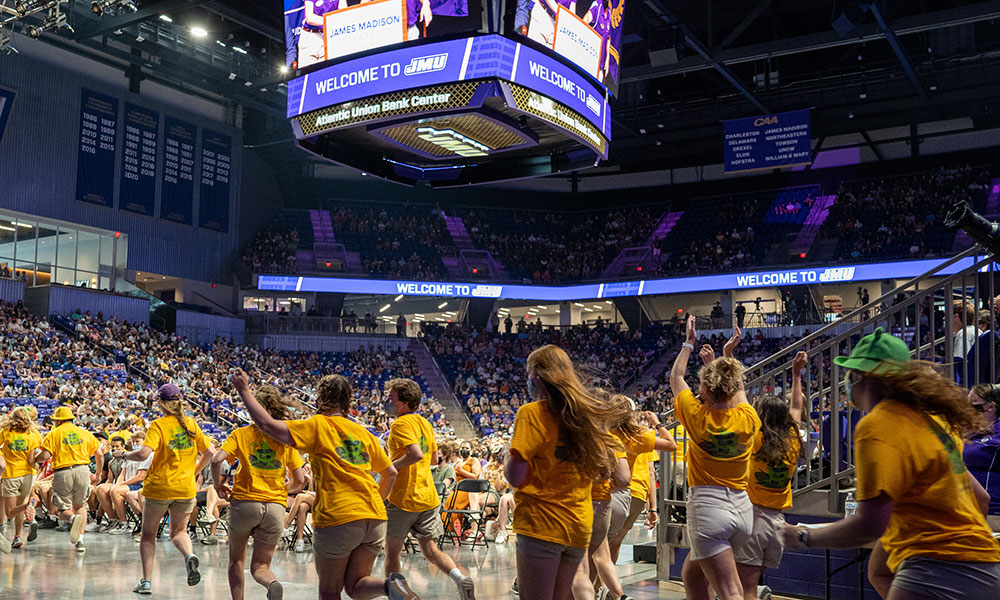 For two and half weeks starting Aug. 23, the JMU campus community rolls out the purple carpet with a collection of programs aimed to engage new students with campus life.
Named in part as an honor to the year when James Madison and his colleagues met in Philadelphia to craft the U.S. Constitution, 1787 Weeks of Welcome is designed to help the newest Dukes connect with each other and the campus community at large. Along the way, participants get tips from faculty on how to succeed in the classroom, take in some great entertainment and begin to make friendships that will last a lifetime.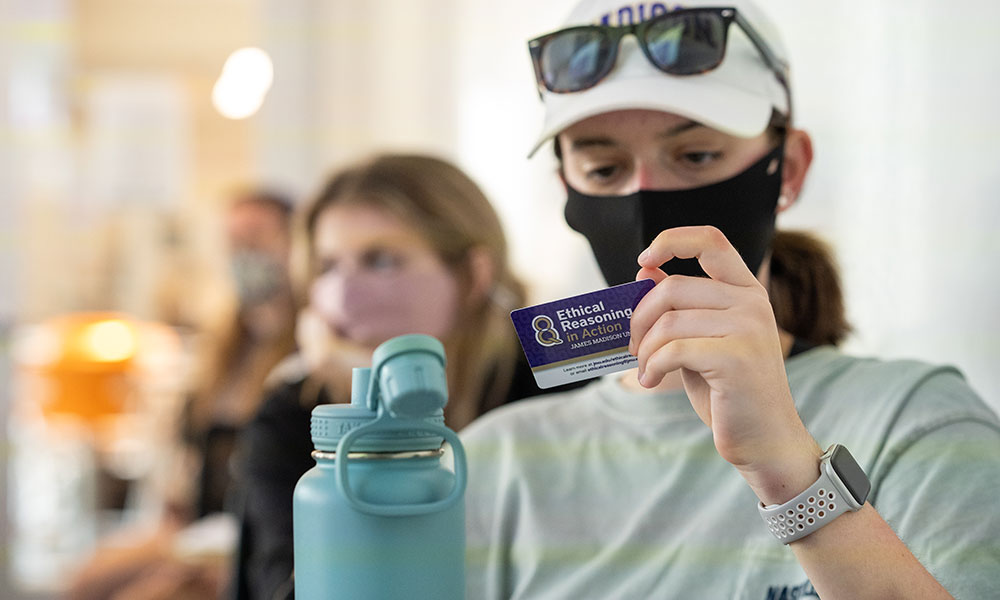 New Dukes get these laminated Ethical Reasoning in Action: 8 Key Questions cards as part of taking part in It's Complicated, an ethics exercise speardheaded by The Madison Collaborative that is designed to lay the groundwork for a life of reflection and good decision-making.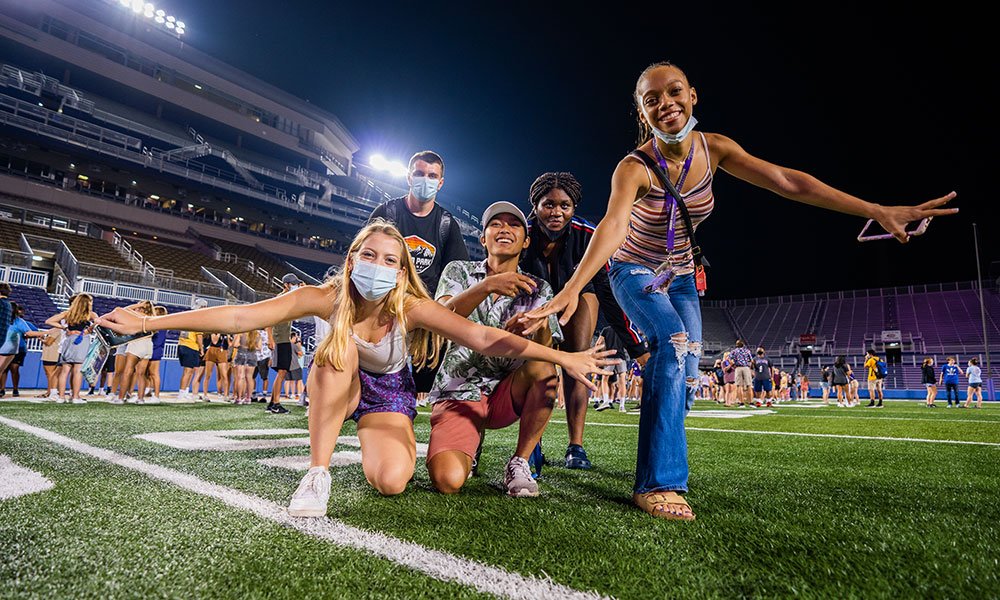 Freshmen get to feel what the JMU spirit is all about through team-building activities at Playfair, held on the Bridgeforth Stadium field. Connections and often new friendships happen during this fun-filled evening.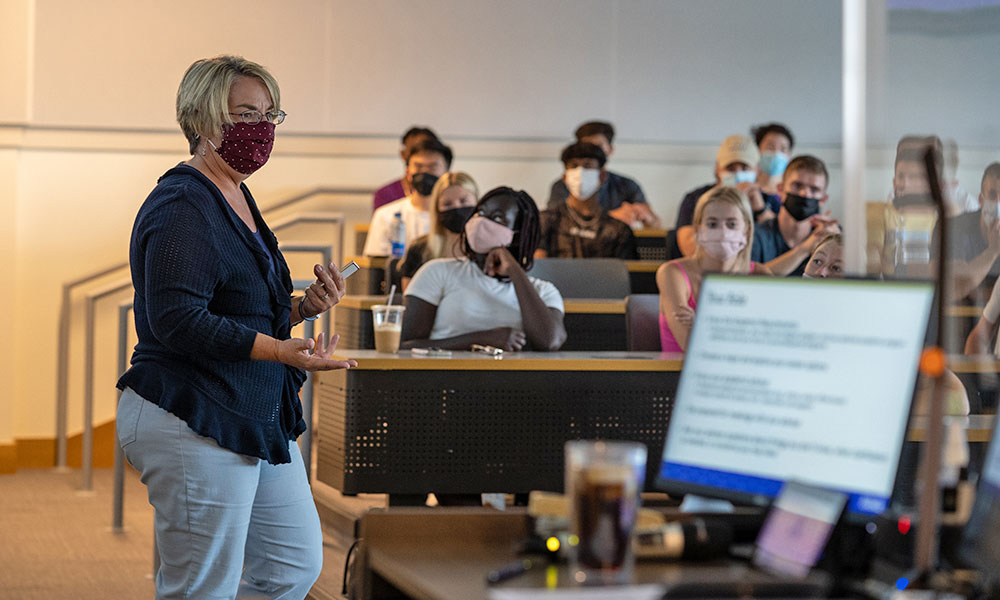 Academic advising is a key component of 1787 Weeks of Welcome, an opportunity for new Dukes to get questions answered and hear about expectations and the road ahead as they begin their Madison Experience.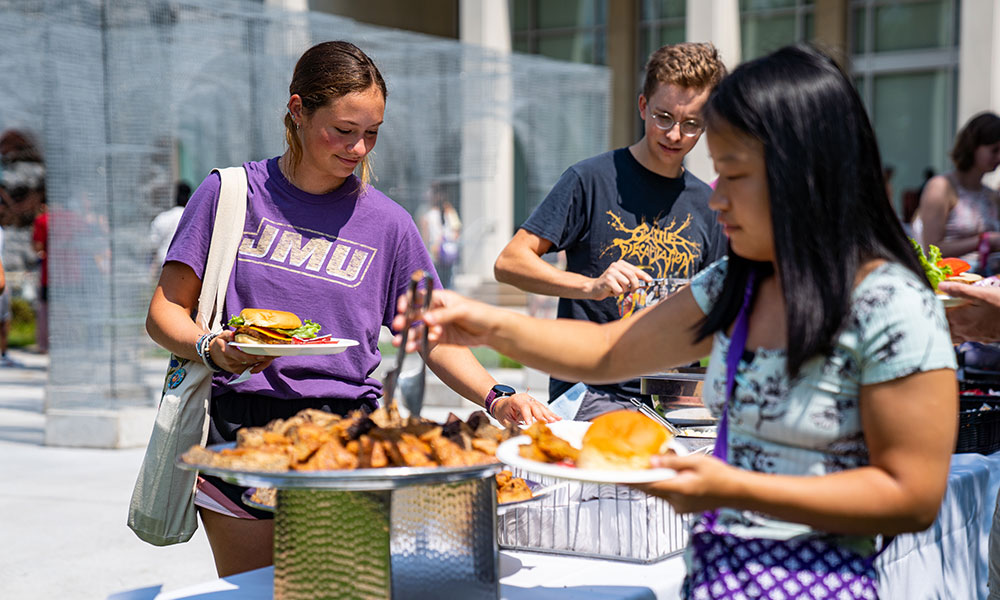 The Transfer Student Cookout is among the numerous events on the docket designed to help welcome new Dukes entering JMU after having attended other schools. Transfer Dukes even have their own peer advisers, also known as TOPAs.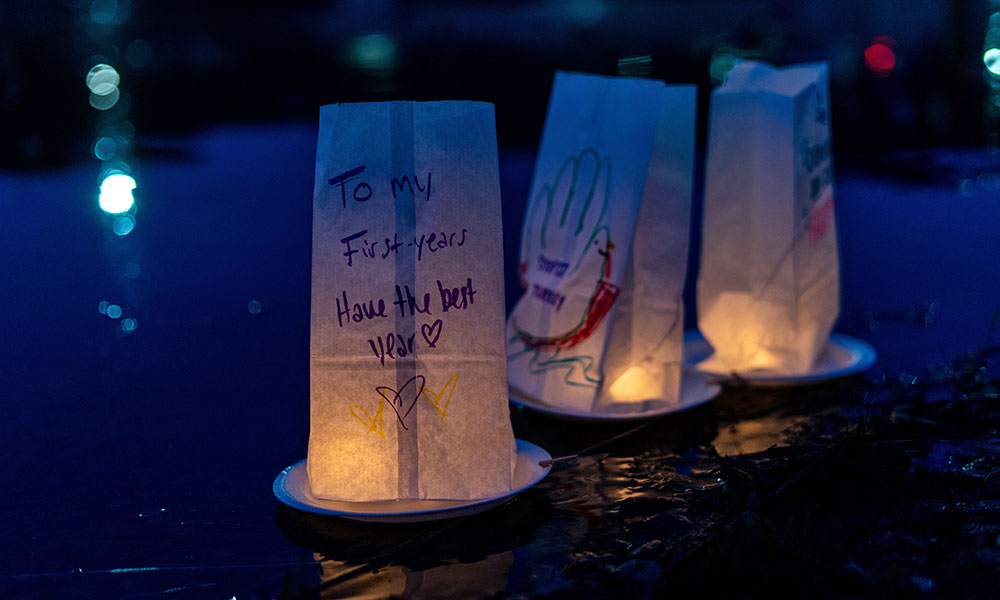 As part of Rock the Lake, there are local bands, amazing food, JMU X-Labs pop-up opportunities including button- and magnet-making. Other activities include a photo booth, Drone Quidditch and Light the Lake—the making and lighting of paper lanterns around Newman Lake under the night sky.
UREC Fest sees our University Recreation Center spring to life with everything from rock climbing and cooking classes to facility tours and a seemingly never-ending slate of games of all different kinds.


To learn more about JMU Orientation, visit www.jmu.edu/orientation