JMU News
Statement for JMU Community on Passing of Edith J. Carrier
---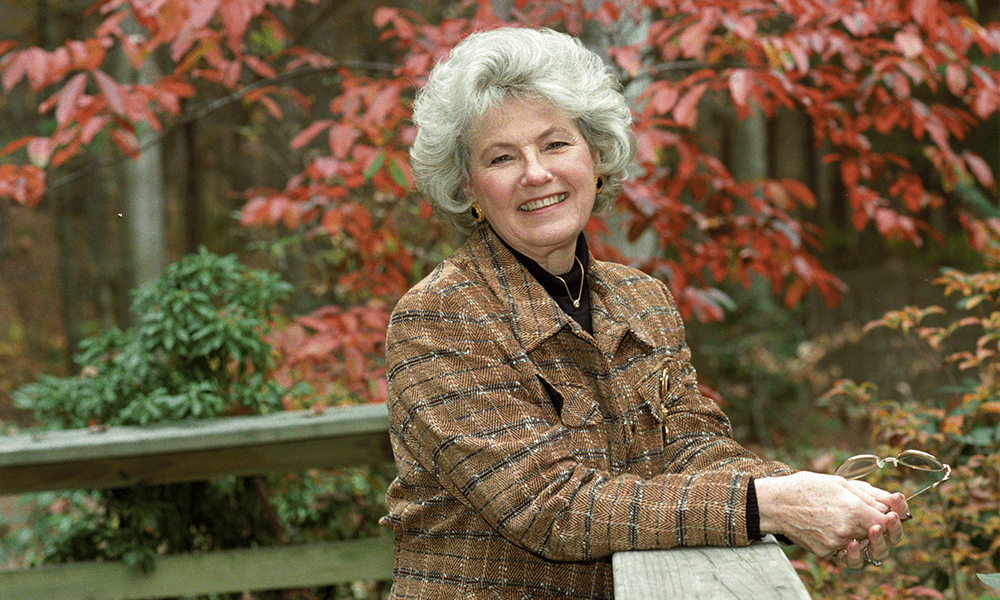 "It is with a heavy heart that we acknowledge the passing of Mrs. Edith J. Carrier," James Madison University President Jonathan R. Alger said. "Edith's impact on this university has been felt for many years through her support and contributions. While the legacy of Ron and Edith will live on, our thoughts and condolences are with the family." 
Edith J. Carrier passed away Sunday, March 14, 2021 at the age of 86. She was the wife of former JMU President Ronald E. Carrier. Mrs. Carrier served as JMU's First Lady for 27 years and was the family matriarch, event planner extraordinaire, administrator of university executive events and a beloved member of the community. 
Mrs. Carrier wore many hats while Dr. Carrier was president from 1971 to 1998 and chancellor from 1998 to 2002. Among them was as hostess for the many corporate, political and academic luminaries who visited Madison. She also enjoyed hosting numerous social gatherings in their home and attending every JMU sporting event she could. 
She didn't seek the limelight, but her enormous contributions certainly did not go unnoticed by the James Madison University Board of Visitors. In 1998, to acknowledge her years of service to the university and as a recognition of gratitude, the Board of Visitors named the Edith J. Carrier Arboretum in her honor. Mrs. Carrier's legacy lives on in this beautiful, 125-acre woodland sanctuary and botanical garden on JMU's campus. Additionally, in honor of the Carriers' many contributions to JMU, Madison Memorial Library was renamed Carrier Library in 1984. A campus street is also named Carrier Drive. 
The Carrier era was highlighted by incredible growth and progress. Mrs. Carrier served Madison College—and beginning in 1977, James Madison University—tirelessly. Dr. Carrier catapulted JMU to national prominence during his long presidency. As the institution's fourth president, he raised student academic profiles, increased enrollment, built new facilities, significantly grew the annual operating budget, added 40 academic programs and five colleges, established a graduate school, led a successful Division I intercollegiate athletics program, and developed international programs in 37 countries among many other accomplishments. While he was president, the institution transformed from a small, predominantly teachers' college for women to a major, comprehensive university with nearly 14,000 students. Those achievements during Dr. Carrier's tenure resulted in considerable national acclaim for the university. 
In his March 25, 1998 news conference announcing that he'd be stepping down, Dr. Carrier said his success was made possible "through the efforts of an excellent cadre of administrators, faculty, staff, students, alumni and other friends of the university." But he singled out his wife. 
"Most of all, I have been supported by Edith, who is always by my side in person or in spirit," he reflected that day. "It has been a glorious 27 years—27 years that mean more to me than anyone could realize."