News
Hard work shapes the best dreams
From opera to a cappella, he's forged a unique path to a bright future.
---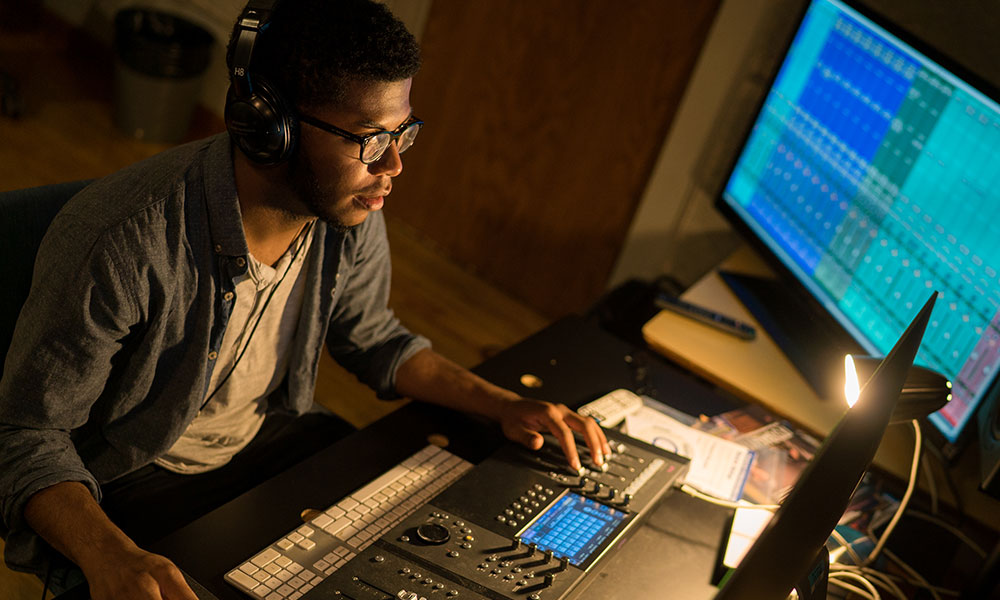 'It has been challenging. It has made me better. I know that I'm ready for whatever comes next.'
Raiquan Thomas is about as real as it gets.
The first of his family to attend a four-year college, Thomas is thankful for the scholarship support he has received at Madison. "Having that makes me work 10 times harder. I want to make a difference. It's an amazing gift."
Coming to JMU with a focus on opera, Thomas's combination of raw talent and good, old-fashioned hard work has helped him leave few musical stones unturned.
JMU operatic roles include Candide, The Mikado and as Don Alfonso in Cosi Fan Tutte. Be it as musical director and performer with JMU a cappella group Overtones or in opera under the direction of vocal performance teacher Kevin McMillan, Thomas says, "At JMU, I have definitely found myself. I found the real me."
While his immediate future includes a break from performance to pursue opportunities in the music industry field, Thomas says that his JMU walk has cemented his faith in himself. "I know that I can do anything that I put my mind to, and I have JMU to thank for helping to show me that," he said.
Thomas says JMU has definitely set him up well for whatever happens next, especially with people skills. "I was never really shy, but JMU has helped me learn how to bridge the gap between random conversations and making real connections with people. JMU has definitely prepared me to go out in life."
"JMU is so full of support and great people. I really consider myself blessed to have been able to come here, be here and grow. At JMU, you are never alone. That's pretty cool."
Adds Thomas, "One of my friends, Eric Rindal, who graduated recently, always says, 'Work hard. Stay humble.' I really love that. That's real."
So is Raiquan Thomas.