JMU News
JMU ranked 'right choice' by students; also scores high in student engagement
---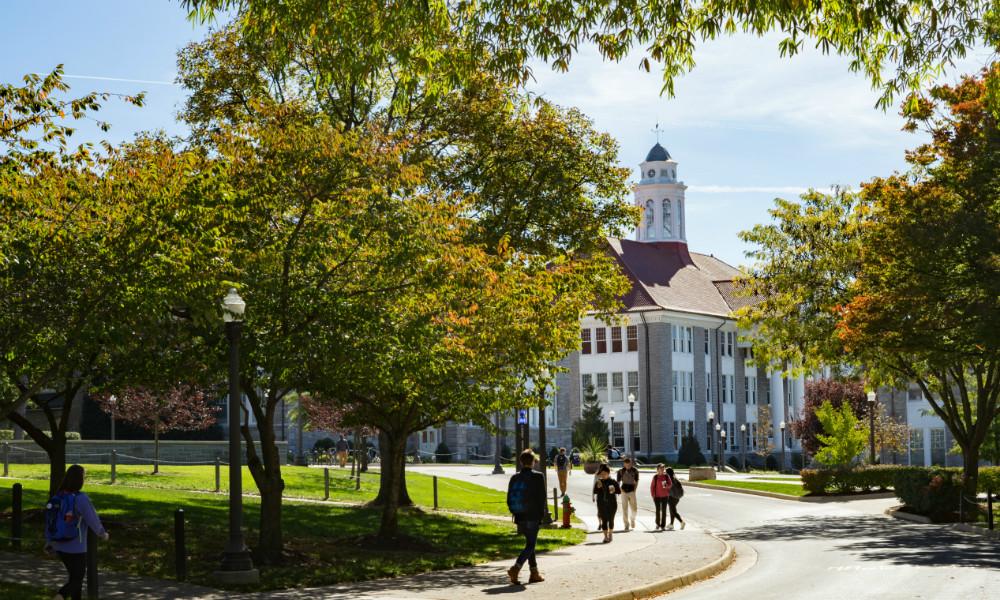 ---
When asked if they would do it all over again, that is, choose to attend James Madison University, students have answered with a resounding "yes." According to The Wall Street Journal/Times Higher Education inaugural ranking of U.S. colleges and universities, JMU students feel strongly that they have made the right choice.
More than 100,000 students from across the country were asked, "If you could start over, would you still choose this college?" JMU ranked No. 5 among 1,061 public and private higher education institutions for the number of students who would choose to do it again.
The ranking, which specifically examines student success and learning, also found that not only are JMU students happy with their choice, but they are extremely engaged during their time on campus. JMU ranked in the top 20 percent of 1,061 public and private higher education institutions for student engagement.
The Wall Street Journal/Times Higher Education defines engagement as "a measure of how connected the students are with their school, each other and the outside world, and how challenging their courses are, among other things." Students were surveyed about engagement with learning, opportunities to interact with faculty and others and likelihood to recommend the school to a peer. The rating also looked at data provided by the U.S. government about the number of accredited programs offered.
"This ranking echoes what we have been saying for a long time about the quality of the student experience at Madison," said Jonathan Alger, president of JMU. "Additionally, it brings validation to the work we've been doing toward becoming the national model for the engaged university – engaged with ideas and the world."
For more on JMU's engagement efforts, visit www.jmu.edu/engagement.