Being the Change
Designing Sustainable Solutions
---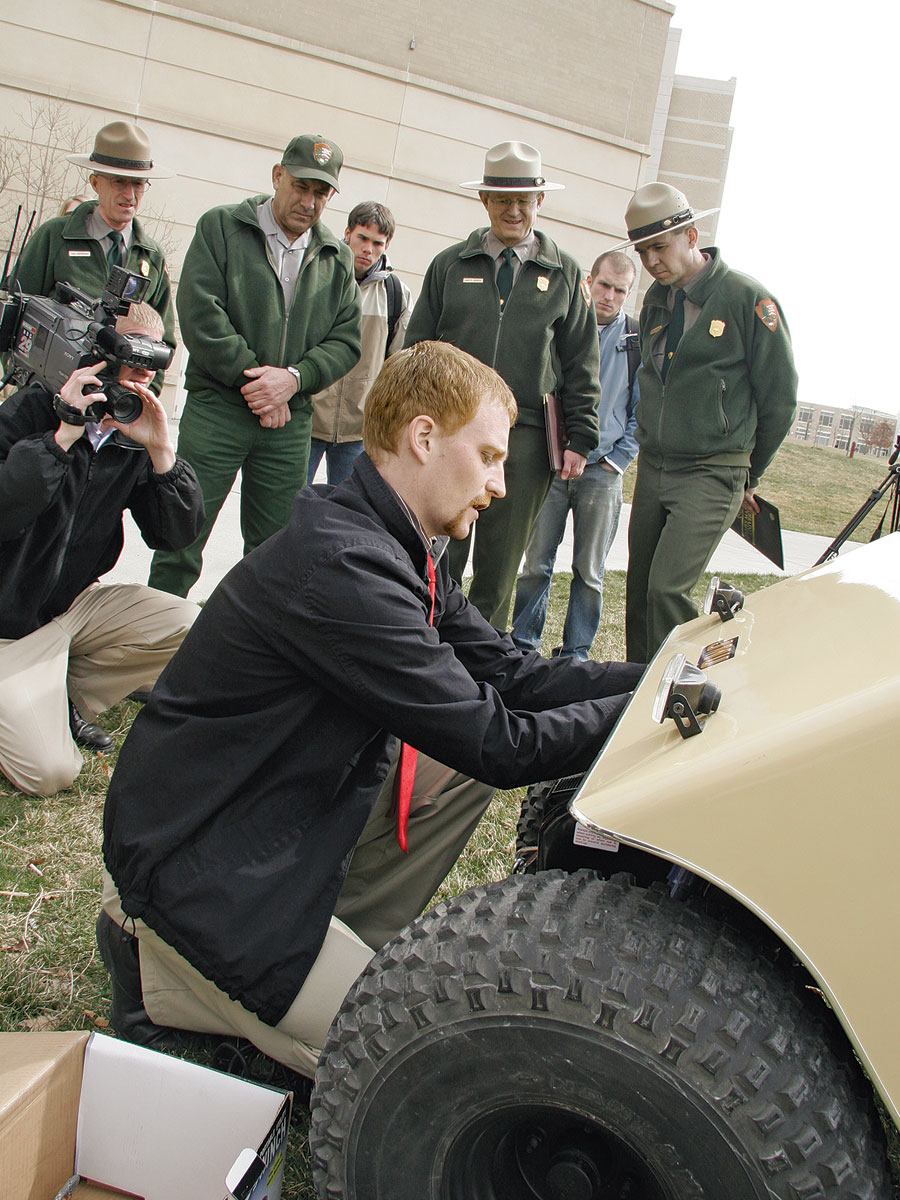 JMU engineering focuses on sustainability
By Bill Gentry

Rather than splitting into separate departments that address the subdisciplines of the engineering profession, Kander says JMU's single, integrated engineering degree that focuses on sustainability, design and systems analysis is educating and training "engineering versatilists who can address the wide range of ever-changing engineering challenges of the 21st century."Another new program. Another rousing success. JMU engineering enrolled its first class in fall 2008 with 120 students and expects the total number of students in the program to reach between 300 and 400 in the near future, says Ronald Kander, director of the School of Engineering.
Graduates from the JMU program "will improve the sustainability of our world by participating in projects in which they analyze problems and design solutions in the context of technical, economic, environmental and social impacts," Kander says. "There is a global shortage of engineers that is growing larger by the year. We need more engineers, and we need more engineers trained the way we are doing it here at JMU if we are going to attack the big problems of our society."
Engineering at JMU is packed with differentiating features that "will give our graduates a competitive advantage compared with traditional engineering curricula," Kander says.
"JMU finds itself yet again with another leading-edge, breakthrough way of preparing students to handle the challenges of tomorrow in significant ways," he adds. This is done through hands-on lab experiences, in-depth engineering design experience and through an integrated focus on sustainability and sustainable design processes to integrated business courses designed specifically for engineers.
"We're embarking on an exciting and challenging new journey that will redefine the meaning of an undergraduate engineering education," adds Kander.