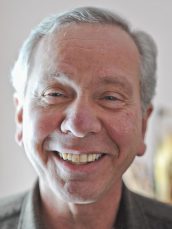 Michael Cappeto ('70, '71M)
Education assessment professional
Few people can say their actions have influenced as many of America's college students as Mike Cappeto. After serving as an administrator and dean in higher education, he put his studies in psychometrics, the theory and technique of educational and psychological measurement, to use as vice president of higher education assessments at the College Board. There, among his many duties, was the oversight of SAT, the standardized test for college admissions, during its redevelopment. "Standardized testing is an inescapable aspect of today's society. It is my mission to make them as accurate as possible and to encourage users to apply results responsibly by not creating minimum scores or overly emphasizing scores. Test scores are just one measure to be used in the decision-making process." Today, he is the leader of test development and psychometrics for CSPlacement, an educational testing company, which he helped establish. Mike says the combination of his interests in the sciences and higher education led to "a career that I could hardly have envisioned while a student at JMU." Among his fond Madison memories are "the humanity of the students, faculty, staff and Harrisonburg residents. Everyone appeared incredibly student centered, and we all cared for one another." The most cherished aspect of his Madison Experience, however, is his college sweetheart, Beverlee Johnson ('70) — they've been married 38 years.
"Follow your passions in life. There will be many people who tell you what you should and should not do. Take their advice as a demonstration that they care deeply for you, but ultimately you need to make the decisions that best resonate in your heart."