News
October President's Update
Homecoming, CoB Complex, State Budget and Engagement
---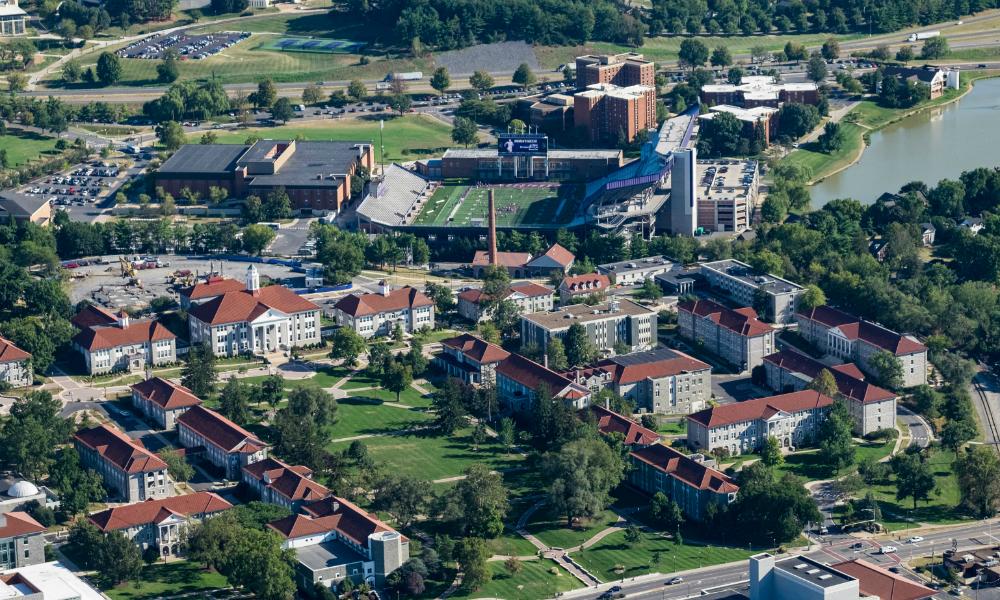 ---
Dear JMU faculty and staff:
I wanted to share a few quick updates with you as we approach the last few weeks of the fall semester.
Homecoming and College of Business Learning Complex
My great thanks to everyone for making Homecoming a huge success again this year. The weather was wonderful, and I received many compliments about your hospitality from alumni and other friends of the university. As always, these major occasions represent a tremendous team effort—thanks to all of you.
At halftime of the Homecoming football game, we were pleased to bring faculty, staff, students and leaders from the College of Business Board of Advisors together to publicly launch our campaign for a new College of Business Learning Complex. Over $7 million has been committed in private gifts to date, and we need to raise a total of over $15 million in support of this project. The new addition will adjoin to Showker Hall and expand out toward Newman Lake. To read more, visit http://www.jmu.edu/cob2020/.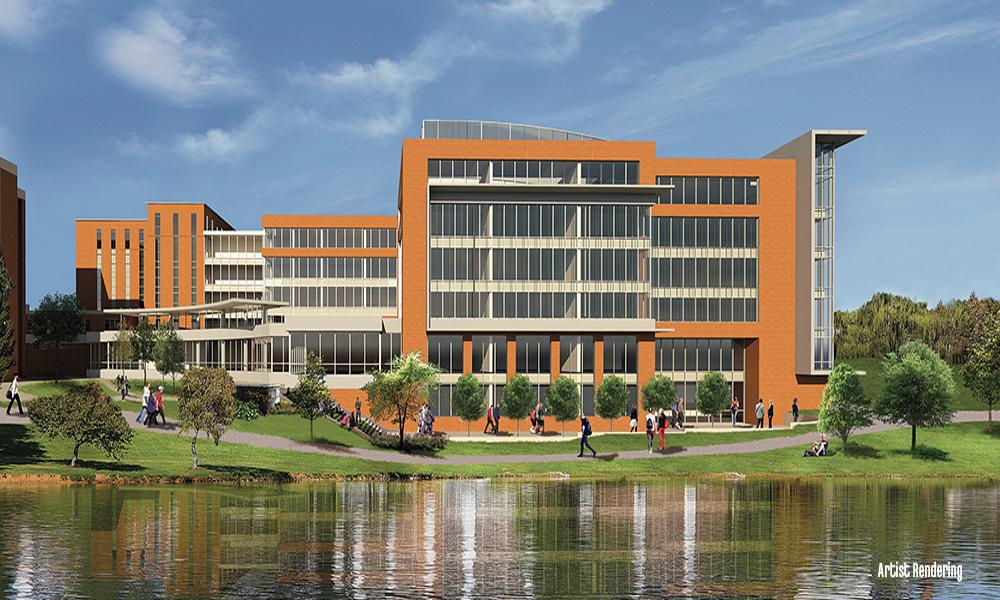 Yesterday the governor's office released the Commonwealth's Fiscal Year 2018 Savings Plan for Higher Education and notified institutions regarding savings targets. Like other executive branch agencies, Virginia institutions of higher education were asked to plan for a 7.5 percent reduction in our FY 2018 state general fund appropriation. The total anticipated reduction to JMU is $7.2 million, which includes the 7.5 percent reduction in the university's general fund appropriation as well as other targeted savings strategies.
Additionally, the governor is counseling higher education institutions not to increase tuition and fees beyond the rates already proposed in an institution's six-year plan as a method to counterbalance these FY 2018 general fund reductions. In our case, JMU's FY 2018 Six-Year Plan included a tuition and fee estimated increase for in-state students of 6%, with associated revenue estimated at approximately $4.4 million. These tuition and fee amounts are simply preliminary forecasting estimates—they do not represent actual tuition and fee charges for FY 2018. Those amounts are determined by the Board of Visitors in the spring, after the state budget situation becomes more clear. 
At this time, these budget reduction numbers are merely estimates for planning purposes—they do not reflect a final budget by any means. While the news from Richmond certainly could be better, the situation remains fluid. The governor will introduce a proposed budget on December 16, after which time the General Assembly will review it. We will be mindful of these proposed reductions as we work on budget planning for the next fiscal year, but we will also continue to advocate for investment in public higher education as a way to strengthen the state's long-term health and prosperity. We are committed to the educational mission of the university, and to our hardworking faculty and staff who are vital to that mission. We will continue to keep you updated and will share more information as it becomes available.
Strategic Plan/Engagement Update
As you know, the university's new vision statement challenges us "[t]o be the national model for the engaged university: engaged with ideas and the world." This vision statement reflected the feedback we received from the "Why Madison?" Listening Tour, and the subsequent work of the Madison Future Commission in which many of you participated (and whose work led in turn to the development of our current strategic plan). In order to provide leadership and coordination for implementation and realization of our vision and strategic plan, the Engagement Advisory Group (EAG) was formed—chaired by Brian Charette, Special Assistant to the President for Strategic Planning and Engagement. The EAG began its work this academic year, following upon the initial research and exploration of relevant issues conducted by the Engaged University Council during the 2015-16 academic year. A list of the EAG members can be found here.
The EAG has certainly hit the ground running, and is currently at work on a number of projects and initiatives, including (among others):
 We're also busy on the state and national fronts.
One of our postgraduate Engagement Fellow, Xavia Gary, is helping with Valley Scholars program this year.
In addition, I'm excited about the work that's being done by the Innovation, Collaboration, Creativity and Entrepreneurship (ICCE) leadership group. ICCE isn't separate from Engagement. Instead, it represents one important way we are doing and stimulating the work of engagement.
As you have questions and feedback, please don't hesitate to get in touch with Dr. Brian Charette or any of the members of the EAG. Your feedback is important.
Finally, in the interest of our commitment to civic engagement, please pitch in by doing all that you can to encourage our students to vote. The truth is, exercising their voting privilege is one of the most important ways students engage civically.
The Provost Search Committee has been hard at work. You can follow their progress here: http://www.jmu.edu/provostsearch/. Three finalists have been selected to visit campus this month. Each finalist will participate in an open forum. Please check the website for further information.
As we approach the home stretch for the semester (it's hard to believe that it is already November!), I want once again to express how grateful I am for all you do—and for your relentless commitment to 
help prepare our students to be educated and enlightened citizens who lead productive and meaningful lives.
With gratitude and warm regards,
Jonathan Alger
James Madison University
Published: Wednesday, November 2, 2016
Last Updated: Thursday, April 5, 2018