Computer Science
Our degree program puts students in the middle of the information revolution where they study technological advances such as object-oriented software, communication networks, multimedia systems, information security, and artificial intelligence.
Read More>
Engineering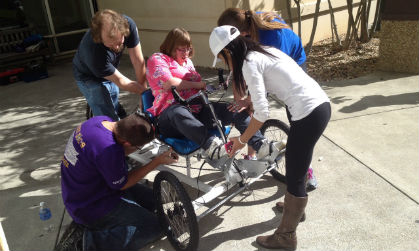 A Madison Engineer is an individual who combines knowledge and action, seeks sustainable solutions and strives to make a difference. The program pushes its students with project-based collaborative learning experiences and teaches them to understand the needs and interactions of the people they design for.
Read More>
ISAT
Our students and faculty study the application of a broad range of sciences and technologies to problems of current societal importance. We focus not only on the technical issues but also on how to ensure that these solutions will be embraced by society.
Read More>