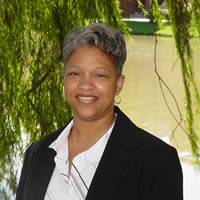 Senior Assistant Dean
Hello! I am Monyette Martin, the regional recruitment coordinator for your area. I graduated from JMU with a Bachelor of Administration degree in Computer Information Systems and a Master of Education in College Student Personnel Administration. My JMU experience was one of a lifetime!  I learned a lot both in and out of classroom and developed a lot of lifelong skills that I use daily!  I am very proud and honored to be a part of the university's and the admissions' offices mission to grow the diversity of our campus.
See more information about JMU Diversity at:
If you have specific questions about JMU, admissions, when I will be in your area or at your school, feel free to email me.  I look forward to hearing from you!
Also find me on Instagram and Twitter @JMUAsstDeanM_M!!
JMU Office of Admissions
Madison Hall
MSC 0101
100 E. Grace Street
Harrisonburg, Virginia 22807
Office Hours:
Mon - Fri. 8 a.m. - 5 p.m.
800 South Main Street
Harrisonburg, VA 22807
Contact Us