College of Business
A Passion for Teaching
---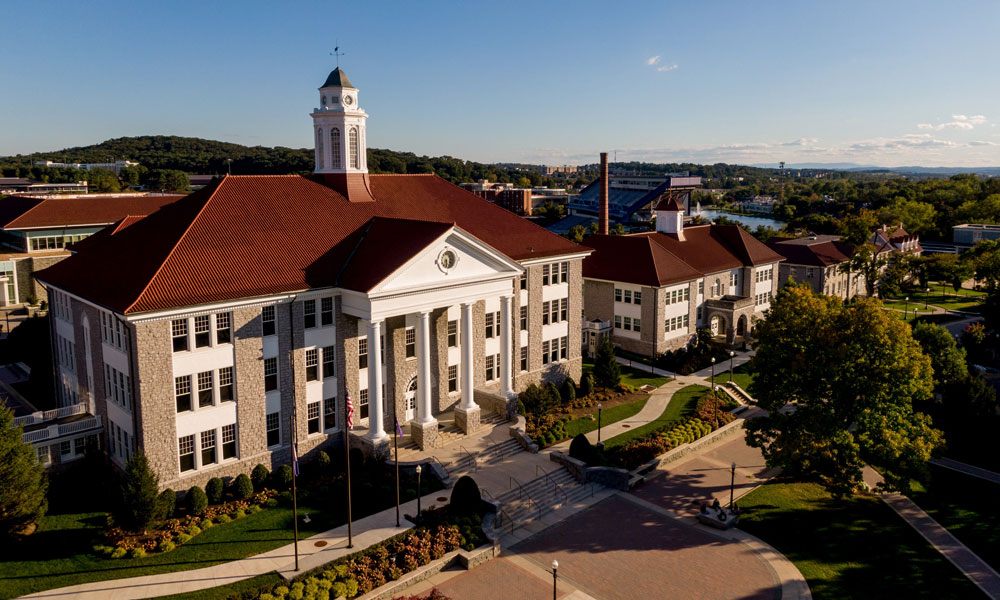 By Matthew D'Angelo
The last thing Dr. Fariss Mousa expected to find when he was enrolled in the MBA program at Washington State University was a love for teaching. But as soon as he was given the opportunity to work with other students as a teaching assistant, Dr. Mousa knew he had found his life's passion. Upon reflection, however, it was not a total surprise that Mousa loved helping students.
 "My father was in academia--he was a journalism professor. I always knew what it took to be a professor," says Mousa, "but I never got to experience that reward you get from working with somebody and watching them grow; I later found that the feeling was awesome."        
Mousa's work at Boeing as a business methods analyst encouraged him to enroll in the MBA program. His teaching experiences during his MBA changed his career path and so and he decided to pursue his doctorate at Washington State University. Mousa has enjoyed his career as an educator since transitioning from the private sector to academia.
As the Zane Showker Professor of Entrepreneurship and an Associate Professor of Management at the College of Business, Mousa's genuine love of teaching has propelled him to many achievements in his field. His accomplishments include a College of Business Dean's Impact Award, 18 published works and a 2014 SCHEV Rising Star Award nomination. Amidst these accomplishments, Dr. Mousa likes to highlight that one of his passions is his involvement in the College of Business's undergraduate research program.
"It's about giving students in-depth knowledge into a specific industry and allowing them to hone their skills as students and future businessmen and women," says Mousa. "By the time they finish a case, they know more about that industry and company than anybody. It's cool to work with students and give them a little glimpse of what their future could look like."
The College of Business Undergraduate Research Assistant (RA) program is an initiative designed to improve the research experience of both faculty and students. The RA program provides an integrated approach to engaged learning by involving students at the frontier of research in the business disciplines.
Students gain hands-on experience conducting research alongside faculty advisers working on their own projects. Exposure to the research process at an early stage in a student's academic career is an important step in learning how to conduct independent research.
Dr. Mousa has worked with undergraduate students on projects ranging from professional case studies to analyzing the efficiencies of a student's family business. In 2013, he and a JMU undergrad published two case studies on Dominion Electric.
Ultimately, it is the impact on the student's education and life that drives Mousa's participation in the program. "It comforts me to know that I've added a little bit more value to their academic life," says Mousa. "It's very exciting to feel that I'm making a difference in the lives of our undergraduate students."  Mousa's appreciation for the College of Business does not stop at its research programs, he is also humbled by his opportunity to be a member of a faculty group who value their students.
"We genuinely, from the bottom of our hearts, are here to work with our students as much as we can," says Mousa. "This is one of the main things that makes JMU different."
Based on his personal accomplishments as well as his involvement in the undergraduate research program, Mousa is a shining example of the quality of educators working in the College of Business. Mousa's personal attitude towards his work highlights further this idea.
"I enjoy my job. I work a lot--almost all the time but I don't feel like its work. And that's one of the things I try to teach my students. Once you find something that you really love and you don't feel its work anymore, that's when you'll be happy."
Published: Tuesday, November 10, 2015
Last Updated: Thursday, January 12, 2017