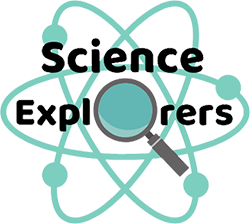 The School of Professional & Continuing Education and the John C. Wells Planetarium will host three, week-long science based summer camps open to elementary, middle, and high school students!
Using JMU's unique facilities, camp-goers will get to explore different areas of science, including biology, earth science, chemistry, forensic science, physics and astronomy, and more!
Our Science Explorers Camp provides hands-on learning opportunities to 1st through 12th grade students. We seek to grow leaders and problem solvers of tomorrow by building knowledge and curiosity today! 
All teachers and students working with the campers will go through a teacher training program so that they are ready to help your children actively engage in learning! We will post more information about the schedule as it is available. 
Elementary Full Day Camp
Full Day Camp for rising 1st, 2nd, 3rd, & 4th grades
Dates: July 24 - 28, 2023, 9:00 AM - 4:00 PM
Program Fee: $250*
*Program fee includes a t-shirt and lunch on campus at D - Hall on Thursday and Friday. Monday - Wednesday, students will need to provide their own packed lunch.  
REGISTRATION CLOSED FOR ELEMENTARY CAMP
Middle School Full Day Camp
Full Day Camp for rising 5th, 6th, 7th, & 8th grades
Dates: July 17 - 21, 2023, 9:00 AM - 4:00 PM
Program Fee: $275*
*Program fee includes a t-shirt and lunch on campus each day. 
High School Residential Camp
Residential Camp for rising 9th, 10th, 11th, & 12th grades
Dates: July 9 - 15, 2023, Sunday evening check-in, Saturday morning check-out
Program Fee: $950.00*
*Program fee includes all meals on campus, housing, field trips, and a camp t-shirt. 
Please be aware: The John C. Wells planetarium strives to bring cutting-edge science to JMU as well as to the larger Shenandoah Valley community. Hence, the staff presents established science that is based on consensus from the scientific community. We will present the scientific evidence on topics such as evolution, the Big Bang, age of the Earth, and climate change. All of our presentations, activities, and live star talks make reference to an age of the Universe that is 13.8 billion years old and that our Sun and the Solar System formed ~5 billion years ago. Our staff will not alter their presentations when discussing what some consider controversial science topics.