Learn to Organize & Lead Successful Projects
Whether you are an experienced project manager or report to a project lead, JMU's Project Management certificate program teaches you the skills and knowledge necessary to run successful projects, giving you a competitive edge in the marketplace.
Gain an Advantage with a Project Management certificate
The JMU Project Management certificate includes:
Intensive, focused training with PMP® certification mapping and lesson labs following the Project Management Body of Knowledge (PMBOK)
PMP® certified instruction from qualified instructors with over 20 years of project management training experience
Instructor assistance with your CAPM® or PMP® credential application
Three months access to practice PMP® exams
Certificate from the state's premier university, which enhances your résumé
The education hours required for CAPM® and PMP® examination, administered by Project Management Institute
Request More Information about Project Management:
Enhance your Professional Skills and Marketability
Professionals with the experience and expertise in planning and managing successful projects continue to be in high demand by top employers.
The Project Management Certificate Program at James Madison University was designed and developed to provide experienced professionals with the advanced skill sets necessary for organizing and leading productive projects within the business arena.
Certificate Program Details
JMU's intensive certificate program is intended for professionals who want to distinguish themselves and validate their project management expertise by obtaining the globally recognized Project Management Professional (PMP®) or Certified Associate in Project Management (CAPM)® certification through Project Management Institute (PMI®).
JMU's Project Management Certificate program provides the education training hours required to sit for the PMI certification exams. For more information about applying for the certification exams, visit the PMI website at www.pmi.org. The exam cost is not included in the price of JMU's Project Management course.
Our program thoroughly explores the inner and outer workings of project logistics, management, constraints, risks, and execution necessary to deliver projects within the desired scope.
Even if you choose not to pursue your PMP® certification, any experienced professional responsible for managing projects will benefit from this certificate and training. Whether in the private or public sector, individuals who have earned their Project Management certificate from JMU will have the expertise to execute successful projects.
Process of Project Management
Initiating a Project
Planning a Project
Developing and Managing Cost Estimates and Budgets
Planning Quality, Staffing, and Communication
Analyzing Risks and Planning Risk Responses
Executing, Managing, and Controlling Project Work
Closing Project Work
Online Program
Course Investment: $2,200
---
Daytime
March 14 - April 18, 2023
6 Weeks, Meets on Tuesdays
10:00 am - Noon, EST
Enroll Now
---
Evenings
May 9 - June 13, 2023
6 Weeks, Meets on Tuesdays
6:30 - 8:30 pm, EST
Enroll Now
---
In-Person: Harrisonburg
No in-person classes are currently being scheduled.
---
Explore group rates and/or customized training for your organization.
Testamonials
"The Project Management Certificate and training provide a framework for consistently delivering projects within Scope, on Schedule and within Budget. For the student preparing to take the PMP® Exam, the course will prepare you to take and PASS the exam with confidence!"
Darryl Agee, MBA, PMP®
Meet Your Instructors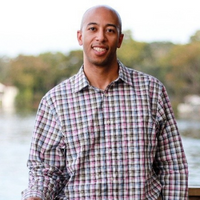 Channing Frazier, MBA, PMP®, PMI-ACP®, Prosci® Certified Change Practitioner is a recognized ambassador of project management and prides himself on teaching project management in an engaging and understandable way. In his current role, he serves as Senior Program Manager, Business Informatics at AdventHealth. As part of his responsibilities, he administers management best practices as well as Six Sigma root cause analysis to find efficiencies that impact those receiving ambulatory and acute care. The range of projects that he manages includes Healthcare Administration, Information Technology, and Revenue Cycle Management.
Channing has a passion for working alongside organizations that impact positive change for their communities. In a previous role, he acted as the Assistant Director for Valencia College, Continuing Education; where he managed a team of project managers, subject matter experts, and coordinators in solving business challenges in a range of industries including banking, utilities, construction, medical, transportation logistics, and public safety.
The passion Channing has for business operations began while learning from analysts, technical directors, and program managers as a cost account manager (CAM). Through excellent mentorship, he became skilled in capital projects, proposal writing, and earned value management system contracts while working at Lockheed Martin, a U.S. government contractor.
Channing's personal mission is to enhance the profession he loves by helping others to manage organizations at their highest level. It is no surprise that his service to clients is comprehensive and complete. Channing has shown the ability to transcend industry working in hospitality, higher education, grant management, defense, and healthcare over the tenure of his career.
Paul Powers, PMP® is currently a Project Manager in the food industry employed by an organic poultry company called Shenandoah Valley Organic. He works as part of a marketing team creating new products for fresh and value-added poultry. Prior to his tenure at SVO, Paul was a Senior Project Manager for James Madison University. He managed a variety of projects including document collaboration, responsive mobile design, and information technology service management.
In addition to JMU, Paul spent 17 years in project management consulting roles for the large global organizations of IBM, McGladrey, and Infor.  During his consulting tenure, Paul advised many industries such as healthcare, manufacturing, government, financial services, telecommunications, real estate, banking, and retail.  His client list ranges from Fortune 500 companies to national retailers. While consulting with the federal government, he worked on two award-winning project teams and was recognized as an innovator in business intelligence software implementations.
Paul became PMP certified in October 2010. He holds both B.S. and M.S. degrees in Economics from the University of Tennessee. He has an extensive software training background.  In addition to teaching, he has served as a project management mentor to entry-level IBM consultants.  Paul has also built project management systems utilizing Qlik and SharePoint products. 
Paul and his wife practice forestry on their property bordering the George Washington National Forest. He, his wife and his newly adopted Plott hound enjoy outdoor activities in the Shenandoah Valley area.
Registration Information
Admission Requirements: There are no admission requirements to take this class. Access to the internet with high-speed connection is required if taking the online course.
The Project Management program provides the training hours required to take the PMI CAPM® and PMP® certification exams. Course tuition does not cover registration for the exams. Certain criteria must be met for participants applying to take the certification exams. For more information regarding the exam requirements, please visit the Project Management Institute website – www.pmi.org. 
Program Completion Requirements: In order to successfully complete the course and earn the certificate, students must attend all instructor-led class sessions and complete all assignments.
---
Registration Deadline:  Registration closes 2 weeks prior to class start date.
Additional Payment Options: Additional payment options may be available for this program. Visit the payment options page for more details.
How to Register
Online: Credit card payments (Visa, MasterCard, Discover, and American Express) can only be accepted through online registration.
By Mail: Download, complete and print the registration form and mail with check* payment to:
JMU Professional & Continuing Education
127 W Bruce St, MSC 6906
Harrisonburg, VA 22807
In-Person: You may register in-person. We are located on the 3rd floor at the JMU Ice House, 127 West Bruce St, Harrisonburg.
You will receive a registration confirmation via email once your registration has been processed.
 *A $50 fee will be assessed for any check returned by the bank.
 For additional information including cancellation and refund policy, see Policies and Notices.