Meet the brilliant minds behind the Cyber Intelligence Graduate Certificate program.
Orlandrew Danzell, Associate Professor, IA
Dr. Danzell is the Program Director of the Cyber Intel Graduate Certificate Program and Associate Professor in the Intelligence Analysis (IA) program at James Madison University. He previously served as the Chair of the Department of Intelligence Studies at Mercyhurst University. Dr. Danzell received his Ph.D. in Security Studies from Kansas State University in May 2011, an M.A. in Political Science from Kansas State University in 2007 and B.As in History and Political Science from Cameron University in 2003 (Summa Cum Laude). His research and teaching focuses on cyber-financial crimes, intrastate conflict in Africa, international/domestic terrorism, military interventions broadly, and intelligence theory & application. He uses quantitative and qualitative methods to develop and test new theoretical insights on these themes.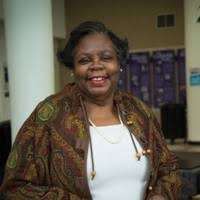 Edna Reid, D.L.S., Adjunct Faculty
Dr. Reid is a retired FBI intelligence analyst and experienced lecturer in the field. Her past teaching roles include an Assistant Professor post at Nanyang Business School in Singapore. Her research interests range from gamification to cyber intelligence.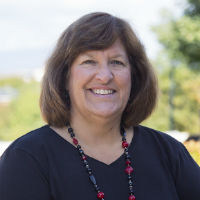 Livia Griffith, Information Technology Director, CISE
Livia Griffith is the IT Directory for the College of Integrated Science and Engineering (CISE) at James Madison University. Livia has an MS in Information Security and has worked in technology for over 30 years. Livia began her career as a software engineer working in industry and later advanced to systems and network administration in higher education. She has witnessed the computing environment transform from desktops running DOS 3.0 to an international network of appliances running multiple operating system. With the transition has come the increase in security vulnerabilities. Livia is responsible for infrastructure computing for CISE and works with Windows, Linux, Hyper-V, vSphere and other cloud computing environments.