News
Scholarship in the Time of Pandemic
---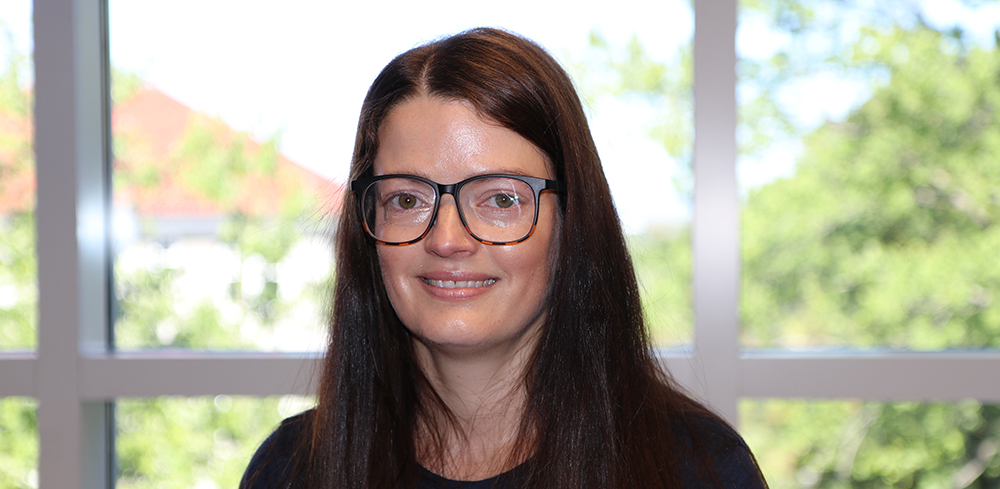 Like many faculty members at JMU and elsewhere, faculty in the School of Writing, Rhetoric and Technical Communication (WRTC) have had to adjust their work in light of the COVID-19 pandemic.
Dr. Cathryn Molloy is one example of how to continue to pursue scholarship during the pandemic without letting travel restrictions prevent them from spreading the good news about their work. Dr. Molloy's "appearances" exemplify the commitment to performing professionally regardless of the challenges.
Back in September, for example, she participated as an organizer and facilitator in The Rhetoric of Health and Medicine Symposium with significant help from graduate student Jessie Wiggins.
Then, on November 12, she delivered a lecture titled "Stigma and Bias in Clinical Encounters: How Misunderstood Symptoms and Syndromes are Misdiagnosed a Psychiatric Problems" as a part of the Health and Medical Communication Speaker Series of the Center for Health and Medical Communication at Louisiana Tech University.
Also in November, Dr. Molloy appeared at the National Communication Association Conference where she was fortunate enough to be on a panel with others in the rhetoric of health and medicine who've published books in 2020.
On February18, she contributed as a panelist on the JMU-based webinar, "Mental Wellness: Coping during Covid-19," sponsored by Women for Madison. In April, she will chair the Medical Rhetoric Standing Group's sponsored session at the CCCC Conference, which will now be fully online.
In some ways, the limits of online presentations have afforded Dr. Molloy an unexpected benefit.
"For me," she says, "a real advantage is that, given my pretty severe stage fright, the online thing eases that a bit, especially when I can deliver a lecture from the comfort of my bedroom."
But Professor Molloy does see a limit to presenting from the comfort of home. "One way I try to get over my fear of public speaking is to have carefully scripted remarks," she says. But the downside is that "they can come across as over-rehearsed or dry."
The return to in-person events will be a welcome of infusion of energy, she observes, because "formality can be exacerbated online when you aren't in a room with other people, where sometimes their positive energy helps you to relax and talk a bit off the cuff."
Like everybody else, Dr. Molloy looks forward to leaving the bedroom and getting back to the excitement and energy of scholarly gatherings, stage fright or not!