News
Beyond WRTC: Former Master's Student Phil Meador
---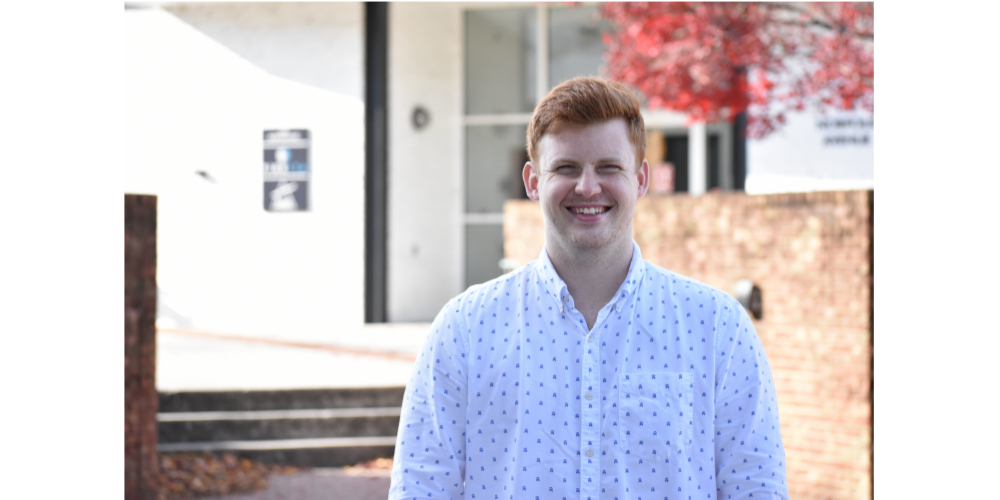 "Everything I wanted to do in grad school I got to do," recalls Phil Meador, "and then I had a seamless transition to the real world, and now I'm doing all of that and more."
Meador, who is a web writer and producer for the products team at Firefli, earned his Master's from The School of Writing, Rhetoric and Technical Communication in May of 2020. He says he got the theory but also rich experience, including an emphasis on business and professional communication through his Counseling Center assistantship and an internship at Harrison Downtown Renaissance (HDR).  
"WRTC set me on a path to succeed right off the bat," Meador says, attributing much of his experience to "professors who care."
At Firefli, a full-service digital strategy firm in Roanoke that calls themselves "agents of change for the brands we work with," Meador is a jack-of-all-trades like he was in WRTC.
"I get to do so many things," he says, including work with a variety of interesting clients and challenges that compel him to continually learn new skills.
Although Meador has never been to the office or met his fellow employees face-to-face, he loves the family atmosphere and the healthy virtual workplace. In fact, Firefli was just named one of the one hundred best places to work in Virginia, ranking in the top twenty of small employers. In addition to clients in Roanoke and Richmond, the company serves North Carolina and Washington, D.C.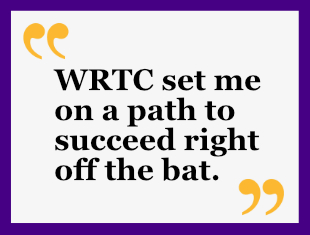 Meador's projects vary widely, from web content for a retirement home to work for the Georgetown Institute for Women, Peace and Security.
As a writer Meador is committed to keep growing. "Things get scrapped and re-done, he says, and as a writer you might hate that, but we are always asking how it can be better."
He still consults Grammarly and The Hemingway Editor to continually sharpen his writing skills, while also relying on other members of the team for feedback.
Meador has been able to get involved in almost every aspect of Firefli's work, including web design, prototyping, blogs and articles for the marketing team's clients, building out pages, digital assets, using HTML5, coping with big files and slow page speed and load time, creating landing pages, and information architecture all while working on a Mac and using Adobe products like Illustrator, Photoshop and XD.
Meador enjoys the team's discussions about design influencing content and content influencing design. He cites the example of a foundation client "with a huge amount of content and the need to make decisions about what's up front and what's on sub-pages."
"I'm doing what I did in WRTC and what I want to do," says Meador, "and all of it during a pandemic."