News
You're Hired!
Recent WRTC Graduates Land Great Jobs During Pandemic
---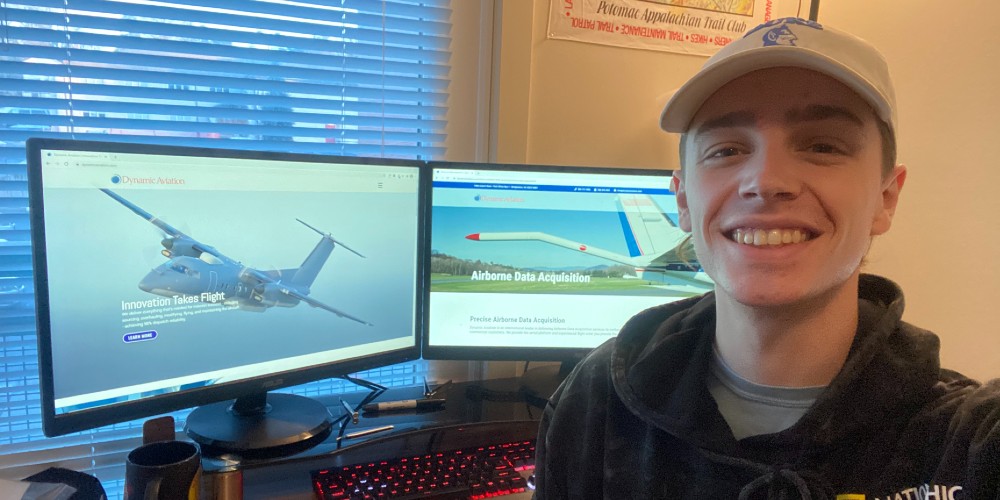 Searching for a job isn't easy in the best of times. During a pandemic, the task can feel even more daunting, but as recent and soon-to-be WRTC graduates have found, finding satisfying, full-time work after graduation IS possible, especially for those seeking to write, edit and design.
Rihaana Stephens (WRTC, May '20) had an impressive résumé when she graduated in May. As an undergraduate, she secured a coveted position as a reporter for the website Geeks of Color, for which she wrote articles about two of her favorite things, superheroes and movies. She even had opportunities to interview some pretty famous people, including the producers, directors, and cast members of the upcoming film in the Scream movie franchise. But just as Stephens' job search was ramping up during her final semester at JMU, the pandemic hit. Graduation was cancelled and companies shuttered job searches for most of the summer.
While searching for full-time employment into the fall, Stephens did freelance work, picking up editing and writing contracts she learned about through family, friends, Handshake, and LinkedIn. Most of the jobs were based on a per-project rate, but she admits she took on a few initial projects that didn't pay in order to build her résumé. She advises those searching for a job to do the same if necessary: "Accepting projects without pay hurts, but it does improve your worth to have an extensive portfolio. Take what you can get, but still know your worth. Better yet, demonstrate your worth." Stephens recently secured a full-time job as a technical writer for a consulting firm in the DC area. She says the job has been challenging in the best way, requiring her to write on topics she had previously shied away from, including wealth, politics, and the military. Stephens learned about her current full-time position through LinkedIn. Colleen Waller from the JMU University Career Center advises that creating a robust LinkedIn profile should be one of the first things students do when starting a job search.
Waller also advises students to reach out to others who can help in the job search. She encourages students to create a profile on Handshake, a recruiting service JMU subscribes to, and notes that many JMU alumni use the service to connect with JMU graduates when hiring. Zach Detweiler (TSC '08), whose résumé includes positions at LinkedIn and Way Up, noted in a web class on networking that no connection is too distant when seeking a job.
Jackson Heverley, a soon-to-be graduate of WRTC (May '21) didn't have to reach too far when securing full-time employment as a marketing assistant with Dynamic Aviation. His roommate is employed with the company, and when a position became available this fall, he encouraged Heverley to apply. Heverley didn't get the job, unfortunately, but the company reached out to him and asked him to apply for a different position, a new, yet-to-be advertised position created to manage the company's social media. Heverley hestitated for a brief moment because the position started immediately; he still had a semester and a half before graduation. But most of his classes were online because of the pandemic, so he decided to go for it. These days, he juggles full-time employment and a full-time load of classes in WRTC, both of which he can do from home. Balancing the two commitments presents some challenges, especially when mandatory Zoom meetings for work conflict with synchronous classes or when multiple deadlines fall on the same day. "I constantly find myself juggling an 'ethical' decision of what do I put on the back burner to do another requirement [for class]," he notes. But he says both his professors in WRTC and his boss have been exceptional in understanding his situation and accommodating him.
The process of searching for a job is different than it was a year ago. The pandemic has affected companies' finances and their abilities to hire; it has also changed the way we work. But students graduating from WRTC have many advantages. Companies need good communicators, especially as they rebuild their client base and secure their financial health, post-pandemic. As Stephens and Heverley have found, WRTC students can secure that dream job, even during a pandemic.