News
Internships in the Time of Pandemic
Carley Prendergast: Virginia Public Media/PBS and Viacom/CBS-Nickelodeon
---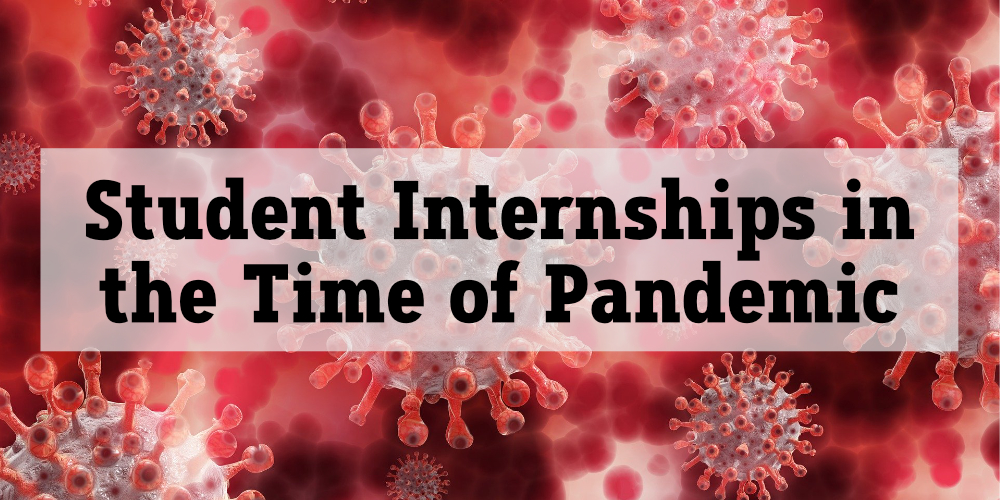 Carley Prendergast
Internship Location: Virginia Public Media/PBS in Harrisonburg, VA and ViacomCBS-Nickelodeon in New York/virtual
Internship Title: Digital/Social Media/Writer/Editor/Videographer
Major: Writing, Rhetoric and Technical Communication (WRTC) with a concentration in Writing and Rhetoric
Graduation Date: May, 2021
Carley Prendergast didn't let COVID-19 stop her from finding two internships in the field she hopes to have a career in. Her Virginia Public Media (VPM)/PBS internship started in January, 2019 and will wrap up in February, 2021. The ViacomCBS-Nickelodeon internship ran from June, 2020 to September, 2020 and Carley will be returning toViacomCBS-Nickelodeon in February, 2021 for another internship. 
Internship #1: Virginia Public Media (VPM)/PBS Internship
Harrisonburg, Virginia
How did you find your internship?
Facebook Jobs
How did the pandemic impact your internship?
It didn't at first because I started the VPM internship prior to the pandemic. However, in March of 2020, I stopped going into the station to work in person and things went totally digital. Since returning to VPM after my Nickelodeon internship, we now have daily calls to check in with everyone on the digital team and to keep us all accountable for work that needs to be done each day.
Can you tell me what you did for the internship and for whom?
I've been interning at Harrisonburg's local PBS station, Virginia's home for Public Media (VPM), formerly known as WVPT. My direct boss is a digital producer named Leslie Bretz. When we were still WVPT, I completely managed the station's Facebook and Twitter pages and ran my first big social campaign to celebrate WVPT-51's 51st birthday. Once we became VPM, I continued working on our Facebook page. I also began creating Instagram stories for various events and show promotions, edited and created subtitles for the podcast, Social Distance Assistance, and began going on shoots and operating a camera during filming for the television show, Untamed. Currently, I am writing copy, editing short video clips, and creating GIFs for social content surrounding our VPM Classroom educational programs.
What did you like? Not like?
I've truly loved every minute of it and have learned so much from my boss and colleagues. I would have to say that filming for Untamed was the coolest experience for me because my name ended up in the videographer credits and I got to see my name on TV!
Do you think your interview and subsequent internship helped you enhance your resume?
Absolutely. I was able to land an internship at Nickelodeon this past summer (2020) and will be returning in February as well. I couldn't have made it there without my experience at VPM.
Were there any surprises in your internship--good or bad?
I was initially so surprised how hands-on this internship was. From the beginning, I was trusted with running a number of social pages. This has been a trend with VPM to trust me with completing so many important tasks and it feels so good to be so valued within a company as an intern.
Internship #2: ViacomCBS-Nickelodeon Internship
Location: New York, New York
How did you find your internship?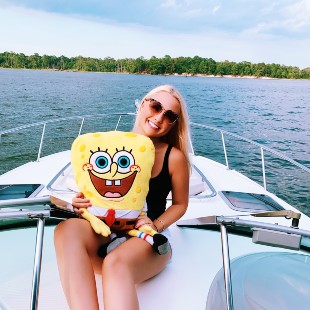 I knew I wanted to work in media for a while before getting the internship, so I did a lot of my own research. I looked into and applied at places like Disney and NBCUniversal as well, but I was really attracted to ViacomCBS because of my longtime love for Nickelodeon (specifically SpongeBob SquarePants) and MTV. I found out about the internship program from their website, as well as the awesome @viacomcbsinterns account.
How did the pandemic impact your internship?
The pandemic impacted my internship a whole lot. I was initially supposed to be living in New York City for the summer in a student residence in the New Yorker hotel. I was so excited to be so close to the office and to spend my weekends taking in all that the city has to offer. However, COVID-19 forced the company to make the internship 100% virtual for everyone's safety. I still had an amazing experience and couldn't be more grateful to the Campus to Career team for everything they did to make this internship so special. I was also given opportunities that may not have been possible in a normal, in-person setting. For example, I was offered a 7-week extension of my internship to the end of September. In a normal world, I would've had to go back to school in Harrisonburg and wouldn't have been able to extend my summer internship in New York City because class would've mostly been in-person. Additionally, I was offered to return as a virtual spring intern in February!
Can you tell me what you did/still do for the internship and for whom?
-Write Tweets and replies for Spongebob SquarePants (2.3M followers), TeenNick (195.1k followers), Garfield (119.9k followers), and NickRewind (106.8K followers) Twitter accounts.
-Manage "GOOFY GOOBERS" (17.4k members) and "I Was A Nick Kid" (52.9k members) Official Nickelodeon Facebook groups.
-Engage with fans on SpongeBob SquarePants (50M likes), Patrick Star (24M likes), NickRewind (1.9M likes), and TeenNick (1.4M likes) Facebook pages.
-Conduct social analysis for Kids' Choice Awards and Rugrats Social Strategies for 2021.
-Upload SpongeBob SquarePants and TMNT GIFS onto GIPHY Organize assets from Nickelodeon social publishing calendars into Dropbox.
-Create thought-starters via Google forms to assist the Nickelodeon Social Team in brainstorming and ideating future content.
-Brainstorm one-liners for celebrities like David Dobrik to say when guest-starring on Nick shows.
-Revamped and restructured Nickelodeon's "on This Day" social content database.
What did you like? Not like?
I loved it all. I was just so grateful for this opportunity and it was honestly a dream come true. Similar to PBS, I was given so much freedom to be creative and to actually make an impact. I created social plans for a huge Rugrats reboot coming in 2021 and was one of three interns who worked on the social strategy and picked a potential host for the 2021 Kids' Choice Awards. ViacomCBS really gives its interns the opportunity to participate in some exciting projects.
Do you think your interview and subsequent internship helped you enhance your resume?
Definitely. This internship skyrocketed my resume to a new level. I truly needed this internship for the chance to enter the industry, especially if I want to work at a big media company like ViacomCBS, which I really do want! I am still in awe that I was able to accomplish this.
Were there any surprises in your internship—good or bad?
I was surprised with some of the big responsibilities I was given. I had to make some really important presentations that would have a lot of value and impact on Nickelodeon's social plans for 2021. It was daunting at first, for sure, but I gained so much confidence once I gave a successful presentation. My team was so supportive and it meant the world.
What do you want students to know?
This sounds so cliché, but you can literally do anything you put your mind to. I worked so hard to get where I am and I have proof of my hard work paying off. I made it to Nickelodeon! Any free weekend I had, I was flying up to New York. One time, I went for one night and spent a day meeting with six people who worked in the industry, all in different locations across the city. My advice is to reach out to people on LinkedIn who are working at companies or in positions that interest you. Even if it's just a phone call, you'd be surprised at how many people are willing to help you.