News
WRTC Major Thriving in Her Internship
---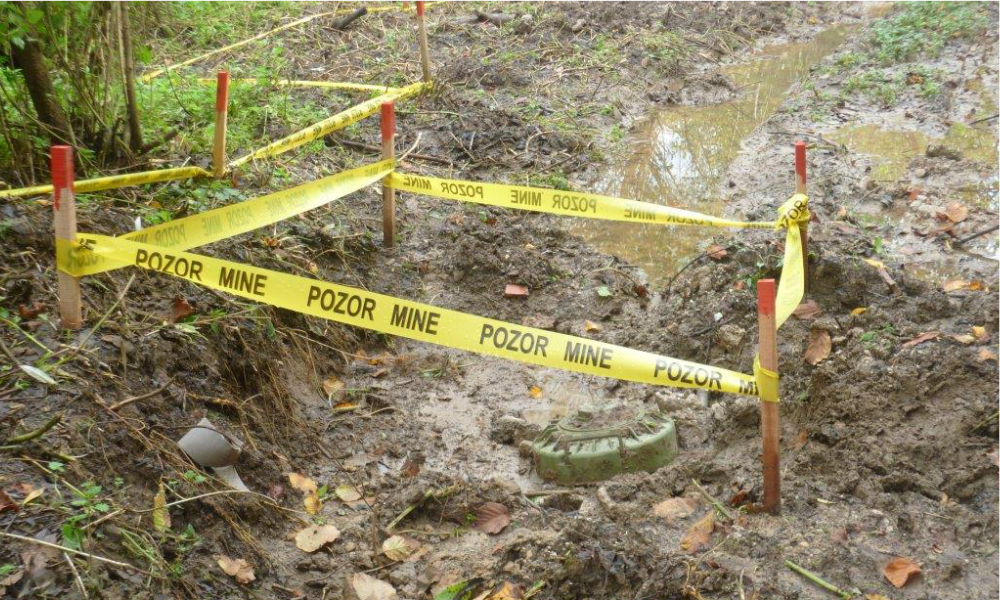 When Hamilton, NJ native, Jess Nickels ('21) talks about her internship at JMU's Center for International Stabilization and Recovery (CISR), she is especially enthusiastic to be working in a prestigious internship and working as an editor. "I love my internship," says Jess. "The skills that I have developed already let me know that I have found the right place to be professionally."
At CISR, Jess edits all articles that go into the print version of The Journal of Conventional Weapons Destruction. "My responsibilities include drafting documents and letters for my coworkers, creating social media posts to promote new editions of the journal, researching potential organizations and individuals who may contribute articles, and assisting in creating graphic designs."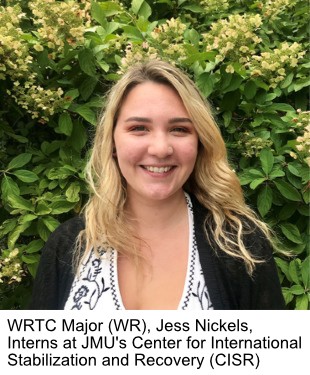 Regarding Jess's work at CISR, "I love being able to edit articles that are submitted from out of the country and reading about the humanitarian work being conducted around the globe." In addition, Jess says she enjoys seeing the entire process from an author's submission to mailing out printed copies of the journal.
Jess says she has been surprised by how much she truly looks forward to going to the CISR office each day and looks forward to receiving new assignments and clients. "I was also surprised by how much research must go into editing these articles." We always have to fact check or look up background information for every reference, she adds. Finally, Jess's internship let her know that she is choosing the right career path as a professional editor.

The Journal is sponsored by the Office of Weapons Removal and Abatement in the U.S. Department of State's Bureau of Political-Military Affairs.