News
Culture, Community and Environment in Ireland
---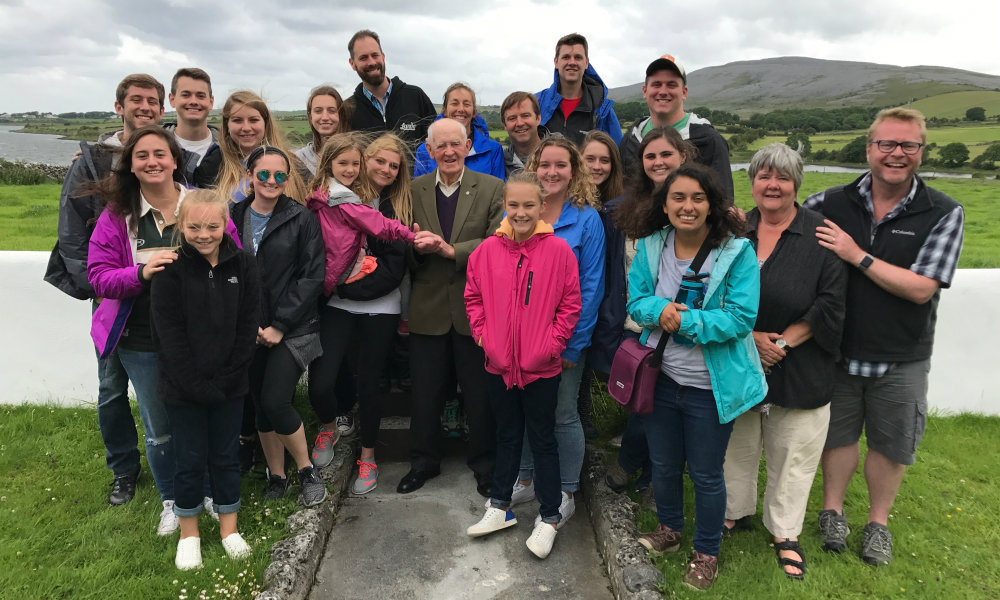 The Culture, Community and Environment in Ireland summer program offers a unique study abroad experience, one that is interdisciplinary and community-oriented. Offered by WRTC professor Seán McCarthy, Theater and Dance professor Zachary Dorsey and Biology professor Patrice Ludwig, the program enables students to see the "real Ireland" through work with both urban and rural community partners as they explore the connectedness of water, community and Irish cultural tradition. Students will research, learn and play in some of the most scenic, culturally rich environments of Ireland.
Students visit a variety of city and rural attractions, some of which are off the beaten path and provide students with an authentic Irish experience. Students begin their journey in Dublin, where the prestigious Trinity College, alma mater of J. B. Yeats, Oscar Wilde, and Jonathan Swift, serves as home base as students explore the life force of the River Laffey and the role it has played in Ireland's rich history and culture. Next, they travel to Scariff in County Clare, where they partner with Waterways Ireland to learn about and advocate for the environmental and spiritual value of the county's waterways. Other locales include County Mayo along the northwest coast, where students have an opportunity to surf the Atlantic, and Galway, where they visit national parks and the famous Cliffs of Moher, aka the "Cliffs of Insanity" in the cult classic The Princess Bride. The program concludes in Cork, foodie capital of the country, where participants will enjoy several culinary tours, and where the trip culminates in a student performance about water security and water rights on Global Water Dances Day, part of the much celebrated  Midsummer Arts Festival.
Program coordinator and WRTC professor Seán McCarthy notes one of the things that sets this program apart from more traditional study abroad programs offered at JMU is the focus on community engagement. "Our students will have the opportunity of working with local people on projects that are meaningful to communities and researchers in Ireland. They will have an experience of the country that would be difficult for regular tourists to access."
The program runs May 15 - June 21, 2019 and awards six credits, allowing students to earn three General Education GHUM or Theater and Dance credits and an additional three credits as WRTC 480: Writing in the Community, which fulfills a core requirement in the major, or three credits as upper level course in Biology or Theater and Dance.
Students who want to learn more can check out a digital story about last year's program. The deadline to enroll in the program is November 1.