News
JMU Shines at "Caring for the Caregiver" Hackathon
---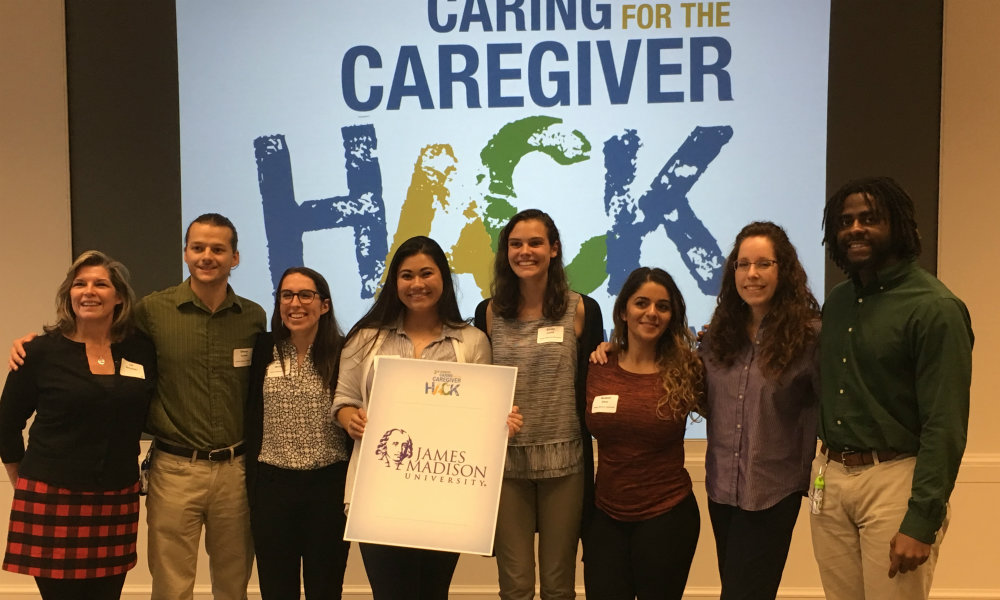 WRTC professor Elizabeth Pass worked with a team of talented JMU students to participate in the "Caring for the Caregiver HACK" — a design event which took place November 4 and 5 in Richmond, VA. In this annual event, college students are challenged to improve the health and wellness of family caregivers by creating technology-based tools such as apps, devices for the home, wearables, or interactive web experiences.
JMU took 3rd place (and a $500 cash prize) for "Storybook" behind Lynchburg College and Virginia Commonwealth University. The JMU team developed a social media app that allows caregivers to embrace and document their commitment and experience, and to connect with others through the network of other caregivers who subscribe to the "Storybook" community. When they are no longer the caregiver, they can produce a printed book of their personal caregiving journey.  Other institutions represented in the competition included the College of William and Mary, George Mason University, the University of Virginia, Virginia Commonwealth University, and Virginia Tech.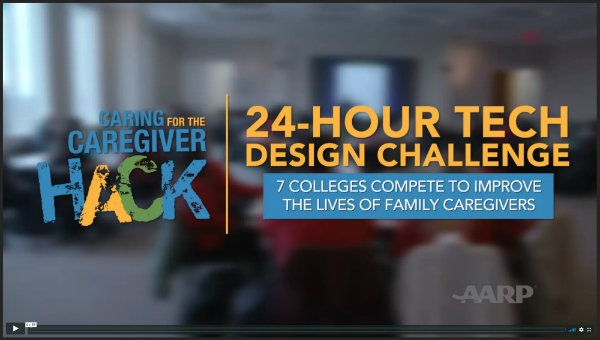 Given the competition the JMU team faced, placing third was an outstanding achievement, according to Elizabeth. She explains:
As the teams were introducing themselves, we realized that our team was the only one that was composed of all undergrads--all the other teams had mostly grads and post-docs, mostly in computer science and business/entrepreneurial degrees. A few team members were even on their second careers!
Each team was assigned to work with a caregiver and to respond to their needs. Elizabeth says that a major contributing factor to the team's success was how well they worked with their caregiver collaborator. She explains:
Our caregiver was incredible! And the team was so great at getting to know her and relating to her, so when we were asking questions she answered much more in depth and really opened up, which resulted in giving the team so much inspiration for ideas and ultimately the project idea.
After the award, two of the judges congratulated the team on the Storybook idea, noting that that there are lots of storytelling programs on the market, but that "Storybook" really responded well to the needs of this particular community.
Congratulations to the Storybook team, and well done to Elizabeth for collaborating with them!