News
Michael Critzer Interviewed by Heroic World About His New Book on Superheroes
---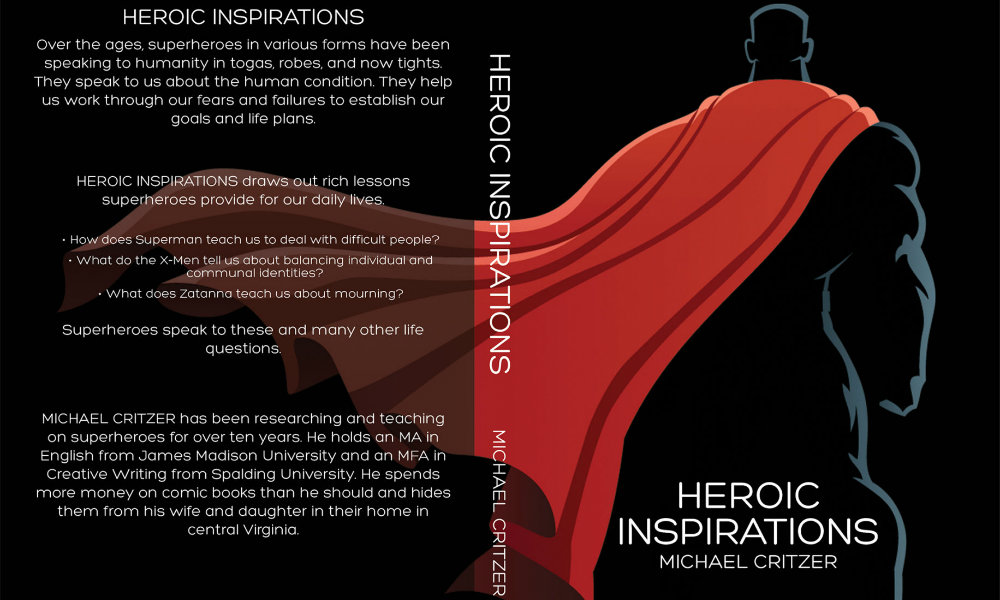 Why does Superman serve those in need? Why does Peter Parker reject the idea of using his powers to become a criminal?
The answers to these questions regarding DC Comics and Marvel Comics superheroes are found in WRTC instructor Michael Critzer's new book Heroic Inspirations. 
In a recent interview with Heroic World Online, Michael explains the inspiration behind the book and his hope that readers will find inspiration in the individual superhero stories to overcome challenges in their own lives. 
CLICK HERE to read the full interview. 
More information on Michael Critzer's writing can be found at www.MichaelCritzer.com.