Closing the Gap Between Students and Writing Center Resources
News
---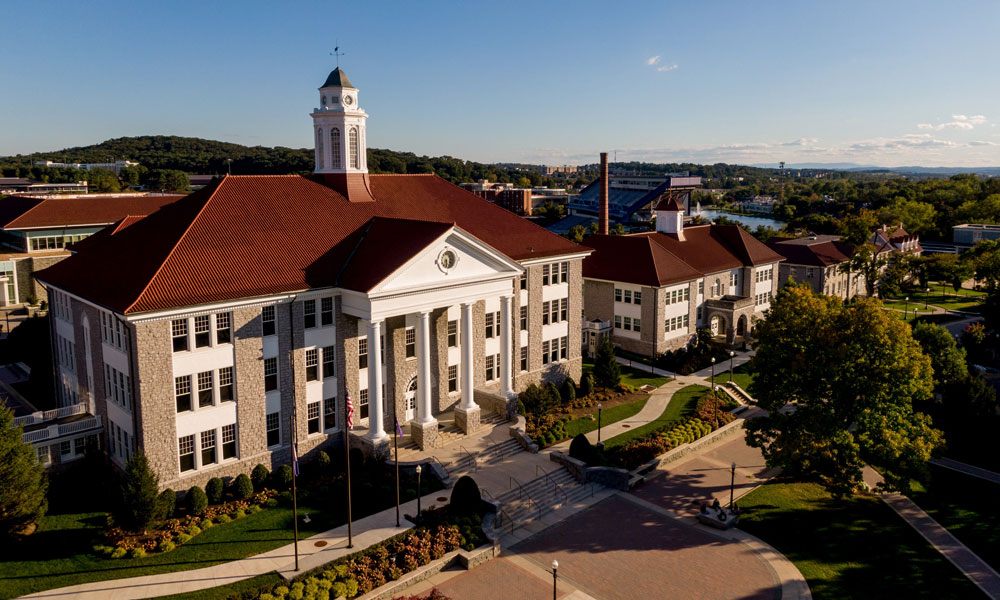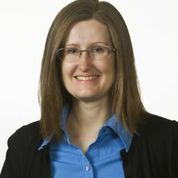 Liz Thompson embodies the core characteristics of a great librarian: a faculty employee who is dedicated to making it easier and more efficient for students to conduct research. This semester, as the University Writing Center's librarian-in-residence, Thompson is also helping expand the ways the UWC can help the writers of JMU.
Thompson attended James Madison University as an undergrad, earned a Bachelor's Degree in Marketing, and spent the next ten years working in the field. Eventually, Thompson decided to attend the University of North Texas to get her Master's in Library Science. "Marketing is hectic and has high stakes," she says. Thompson wanted a change of pace, in a career "that was more focused on the details of how people find information, and how to easily organize it."
After earning her Master's, Thompson became an Instructional Design and Online Education Librarian for the JMU Libraries and the School of WRTC. In this position, Thompson acts as a direct link between the students of the WRTC program and the JMU Libraries. She says, "Most of my job falls into one of these categories: teaching and consulting with students about research; providing an up-to-date collection of books, journals, and other research resources to WRTC; supporting professors as they design assignments and teach courses that rely on technology; and developing ways to provide research instruction for off-campus students."
Thompson believes it is important to understand how students write, which she learned through her experience of guest-teaching the freshman-level writing course. She saw the work of the students, but wanted to learn more about their writing process, as well as "where the research process and the writing process overlap."
In the summer of 2015, Thompson sat in on WRTC 336: Tutoring Writing, the class required for anyone who wishes to become a writing tutor. Since joining Writing Center in early September, Thompson has integrated her experience from working in the library into her tutoring craft, such as in sharing her expertise about the research process, and by providing experience with the new tutor chat system, as it functions similarly to the libraries' own chat system. Outside of tutoring sessions, Thompson is working on developing new student resources for when the Writing Center is unavailable. "I am currently working on creating videos about the peer-review process," Thompson says.  "The videos are based on the in-class workshops that Lucy Bryan Malenke [Writing Specialist and UWC liaison to the College of Health and Behavioral Studies] and other tutors have given in the classroom."
Thompson's time at the Writing Center has given her new knowledge as well: "I've also gained an understanding of and respect for the students who come in." Through her discussions with co-workers and with her own tutees, she has gained an understanding of the multiple responsibilities and tasks that students face every day, and is continually impressed that they manage to find the time to visit the UWC.
Thompson expects to work at the Writing Center through May 2016, so she will continue to share her knowledge and tutoring craft with the rest of the JMU population.
- Haris Ghayas | Contributing Writer | Peer Tutor