Writing Fellows: Bridging the Gap between Teachers and Students Across Disciplines
News
---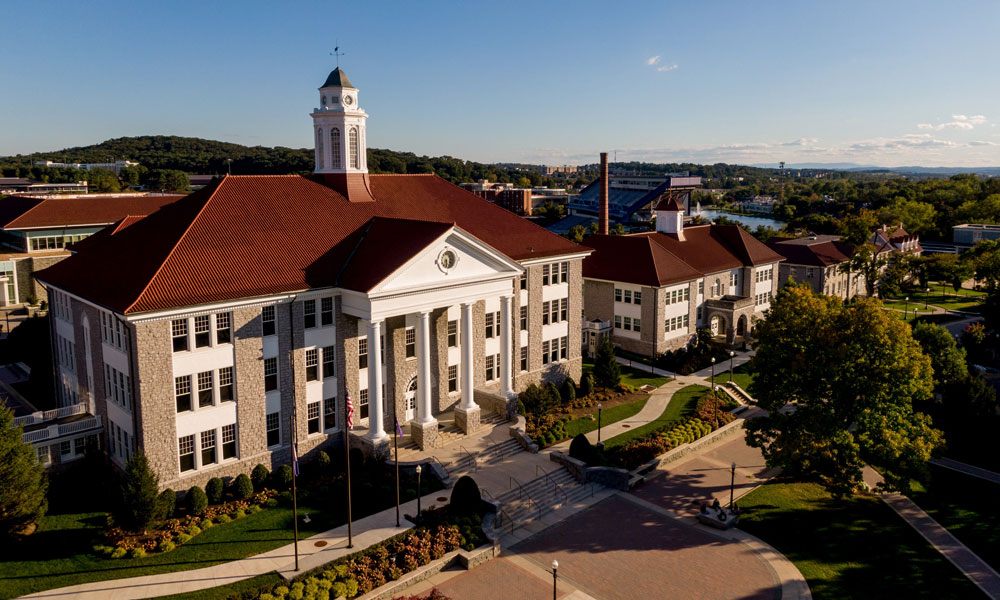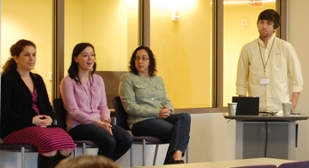 Through student engagement and an active role in the classroom experience, the UWC Writing Fellows are taking an innovative approach to teaching writing in the college classroom.
Unlike a traditional teaching assistant, fellows help lead writing workshops, deliver mini-lessons on writing-related topics, hold student conferences, and collaborate with professors on the assignment design. This gives Writing Fellows a unique position, in a variety of disciplines, as liaisons between the professor and the students.
This semester, there are a total of nine fellows working across campus in a variety of disciplines including ISAT, engineering, biology, nursing, social work, and general education courses.
UWC tutor Dakota Sharp, a senior Communications Sciences and Disorders major, worked as a fellow last semester in the Engineering program, helping students with their senior capstone projects. Sharp says that his favorite part of being a Writing Fellow was "the opportunity to help students over an extended amount of time. Being a resource that students can trust as a peer opens up so many more opportunities to help. It's also fun to develop the curriculum for problems you aren't an expert on—and you get to become an expert in the process!"
Over the course of his fellowship, Sharp discovered an important difference between his role as Writing Fellow and as peer tutor:  "At the UWC, we don't have the opportunity to check in on students after their visit to see how their writing has progressed. As a Writing Fellow, you're given the opportunity to observe students longitudinally and help them master many skills instead of the few you can help them with in one 45 minute session."
The increase in direct, specific feedback and peer interaction creates a mutually beneficial learning experience—for the students and tutor—that in turn helps to elevate the quality of instruction taking place in the classroom.
Tutor Caroline Prendergast, a fifth-year WRTC and Psychology double major, is also a former Writing Fellow. For her Honors Thesis Project, Prendergast looked at the impact the Writing Fellows program was having on students from a quantitative perspective. While working as a fellow in a psychology lab course, she gathered data on the students' scores for multiple drafts of their reports while also taking a look at measures of "blocking" (the things that prevent students from being effective, empowered writers), time use, and supplemental instruction use. The results of her study aren't available while she is awaiting IRB approval, but she anticipates that the data collected will help determine the effectiveness of the Writing Fellows program, and perhaps aid in its continued growth.
To learn more about the Writing Fellows Program or to request a Writing Fellow, faculty can contact Writing Fellows Coordinator Laura Schubert at schubelk@jmu.edu.
-Allison Michelli, Peer Tutor