JMU to Host Regional Writing Center Conference
News
---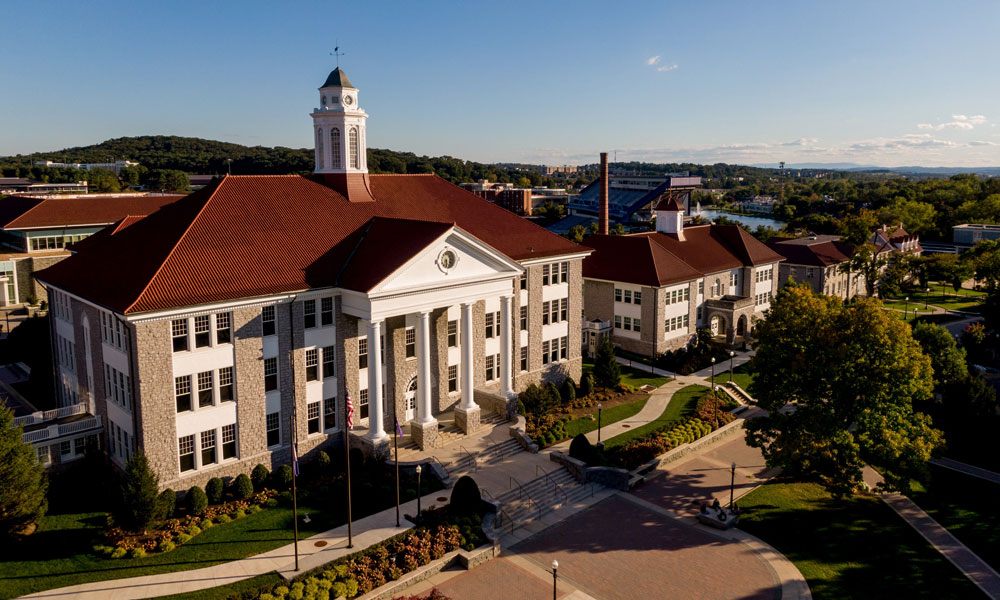 On April 10th and 11th, The University Writing Center will host the 2015 Mid-Atlantic Writing Center Association (MAWCA) Conference. MAWCA is a regional offshoot of the International Writing Center Association (IWCA), and its annual conference is an opportunity for 200–300 students and professionals from Washington D.C., New Jersey, Pennsylvania, Delaware, Maryland, and Virginia to come together for activities, workshops, and discussions on writing center scholarship.
"It's really difficult for an individual, isolated writing center to have a sense of how effective they are or if they are realizing their full potential," says Writing Center Associate Director Jared Featherstone of the importance of the MAWCA conference. "Being part of an organization like this puts you in touch with the current practices, research, and changes within the field."
This year, the theme of the conference is "Sharing Spaces," which addresses the concept that all writing centers share space, physically or theoretically, with other disciplines and activities in academic life. JMU's new Student Success Center will house most of the conference's activities and is evocative of the theme, as it serves as a shared space for an array of interconnected resources. 
Registration for the conference is now open and because everyone can profit from the experience, attendance is not limited to writing center staff. According to Featherstone, "Faculty, students, and administrators interested in understanding writing more broadly are likely to benefit from seeing what writing centers are doing. Because writing centers see students outside the classroom, in the middle of the writing process, they can offer insight to anyone teaching or studying writing." No discipline exists independent of writing, so individuals from any academic background can discover something of value at a MAWCA conference to improve themselves or their students.
Members of the UWC community have fond memories of previous MAWCA conferences, and are looking forward to hosting the conference for the first time. Caroline Prendergast, a peer tutor and 2012 MAWCA presenter, says, "It was really amazing to see how folks from other universities go about the process of improving student writing."
Featherstone also recalls his first experience at a MAWCA conference, saying, "I remember thinking that everyone seemed so friendly and encouraging. They were all very accessible, and I left with a better sense of what writing center work is about." The MAWCA conference can provide similar insight to the JMU community by furthering the understanding of what goes on at the UWC along with aiding their own writing-related activities.
Interested parties should act quickly to become a part of JMU's first-ever hosting of one of the largest writing center conferences on the East coast."I'm excited about creating a learning event at this scale, one that is likely to have a ripple effect on writing centers and students throughout the region," says Featherstone.
For more information, or to register, visit the conference website
- Rudy Barrett, Peer Tutor