Faculty Fellow Brings Science Research Experience to the UWC
News
---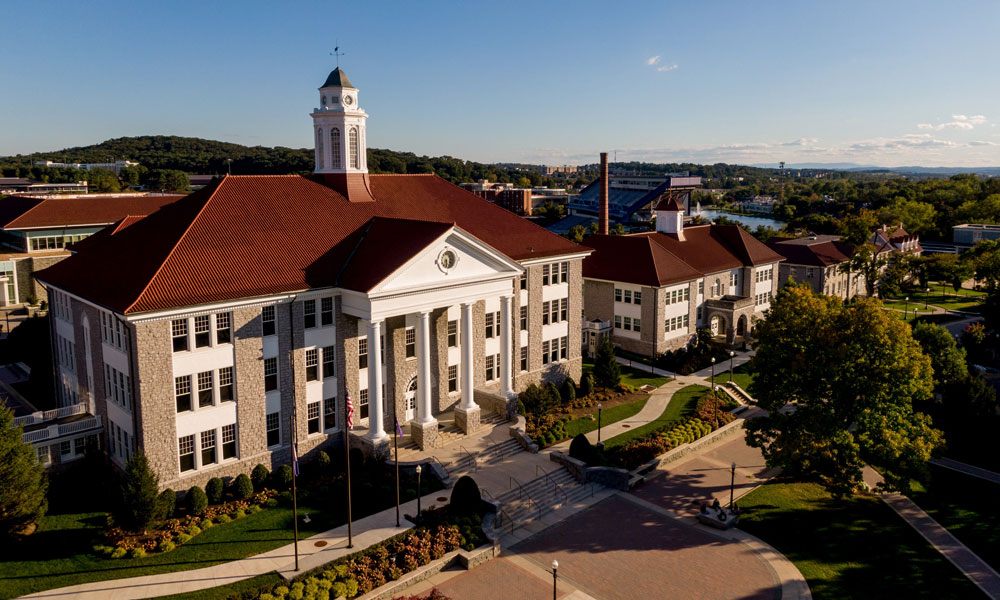 Carolyn Schubert likes to say that she works with "a lot of the blood and guts stuff"—which in the context of the UWC seems a bit jarring. Don't be mistaken, though; Schubert doesn't spend her days analyzing test tubes in a laboratory or lecturing about anatomy in an ISAT classroom. Instead, she works behind the scenes at Rose Library helping students in the nursing, physician's assistant, occupational therapy, and health studies programs with their research assignments. Schubert is the first research librarian from Rose Library to take part in the University Writing Center's faculty fellowship program.
Schubert says she "got into health sciences in the most unconventional of ways." While growing up in Southern California, she went to a high school that offered physiology and anatomy classes. Despite choosing to major in Comparative Literature, her early exposure to the health sciences sparked her interest in the topic, which continued throughout her undergraduate years at the University of California, Irvine.
Schubert explains, "Although I had some background in the health sciences[from high school], I had spent all four years of high school working on the school newspaper, rising up the ranks from photographer/reporter to editor-in-chief my junior year. Therefore, I also had a strong writing background to start." She was finally able to combine her love of writing with her passion for the health sciences during an undergraduate study abroad trip to Italy, where she interned at the Cardiac and Transplant Surgery Library.
Schubert earned a Masters in Library and Information Sciences from San Jose State University, in California. Throughout the completion of her graduate studies and up until she started working at JMU in 2011, she worked as a researcher for Berkeley Research Company. The research she completed specifically looked at chemical compounds and building and safety codes for mechanical engineers, metallurgical engineers, and fire inspectors. She simultaneously taught information-literacy courses at Contra Costa Community College and then later at California State University.
"A lot of the skills that I have from my previous [research] training actually translate over pretty nicely [to the UWC]," Schubert says. "Helping a student decipher lyric poetry is not my strong suit, but those are some of the different genre areas that are new for me to explore."
She was initially drawn to the faculty fellows program after finding herself thinking more critically about her interactions with JMU students in research consultations and the variety of writing that they were doing for their science classes. "The diversity of the writing that I am trying to teach, and design research for, means that I need to think more critically. I'm also finding that this experience is helping to broaden some of that previous experience that I have and deepen my understanding of where students are [in their research development]," comments Schubert.
Currently, Schubert works in the UWC and is a member of the Tutoring Writing class. She has found that "the tutoring process for writing actually ends up being very similar to the research consultation approach that we take in the library system." Some these similarities include a learner-centered approach and a use of questions to help students develop their skills to become a better researcher—as opposed to just finding good research for the given assignment.
Schubert says, "One thing that I have enjoyed learning from the writing center has been the idea that by taking a step back, whether through a moment of silence or by allowing the student to spend some time working on their own, more learning is actually retained by the student."
Some of the other skills that she is developing as a part of the faculty fellow program include discovering other genres of student writing, rethinking some of the different strategies used in research consultations, and exploring new tutoring concepts like how to manage a café-style approach to tutoring.
-Allison Michelli, Peer Tutor