News
DMAD wins Program of the Year award
Read the nomination for Dukes Making a Difference below.
---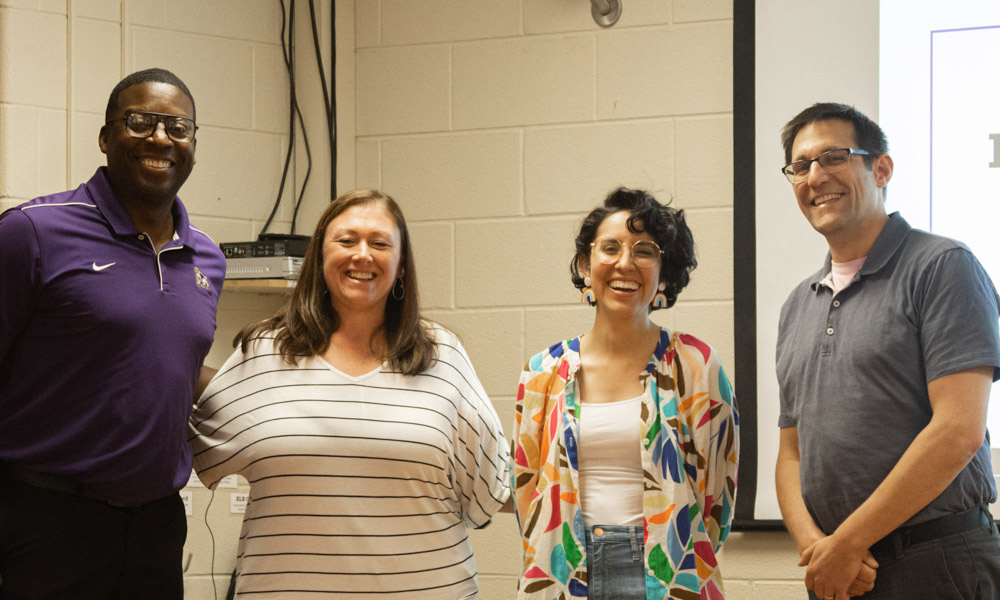 The Program of the Year award was aimed to engage 100 incoming first-year and transfer students in service activities with local nonprofits, educational institutions and government agencies. The program was designed to foster a sense of community, promote civic engagement, and encourage students to view themselves as members of both the university and the surrounding area. 
This program took place over four days in August 2022. Participants moved into their residence halls early and engaged in group-building activities, heard from guest speakers, and had dinner together. The following two days involved full-day service projects, followed by reflection sessions and dinners at local restaurants. The program concluded with a campus justice tour, presentations and a closing event. 
The program had a significant impact on various stakeholders. Participants and staff contributed approximately 1,332 hours of service to 12 different community partners, benefiting the Harrisonburg-Rockingham area. This program also had a positive influence on the Division, helping pilot new systems and fostering excitement and community engagement. The office that houses this program observed increased participation from program alumni in various activities and hired two participants from the program as student employees for the following year. Formal assessments demonstrated positive changes in participants' civic engagement, social awareness and cultural humility. 
Interviews with participants revealed the program's impact on their personal lives, including managing anxiety, finding a sense of belonging and discovering new avenues for personal growth. The relationships formed within service teams were particularly valuable, leading to lasting friendships and inspiring further involvement in service activities. 
The organizers expressed their gratitude for the opportunity to launch this program and are committed to improving and expanding the program based on evaluation and assessment results.