News
Matthew Hunsberger awarded Outstanding New Professional
Read Matthew's nomination below.
---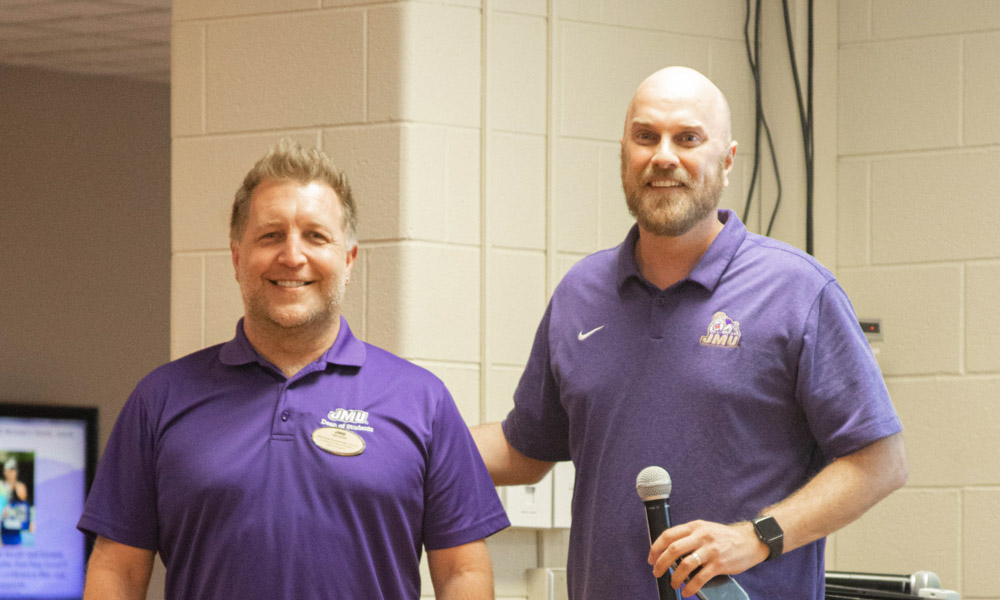 The nominee for the Outstanding New Professional award has demonstrated remarkable growth and commitment to excellence since joining the JMU community in 2019. They pursued further education, enrolling in the CSPA program at JMU and transitioning to a role in the Dean of Students Office. Their outstanding contributions include successfully transitioning the Learning Strategies Instruction (now known as Learning Success Strategies or LSS) program from the Office of Disability Services to the Dean of Students Office. 
They demonstrated a comprehensive understanding of the program's goals and methodologies, trained staff, and implemented an online appointment system for enhanced accessibility. The nominee played a crucial role in promoting the visibility and accessibility of LSS resources, displaying meticulous attention to detail and effective execution. Their strategic planning and collaborative approach have consistently yielded positive outcomes, making them an asset to the Dean of Students Office and the university community. 
In addition to their current achievements, the nominee has a visionary approach for the program's development. They envision expanding the offerings and have initiated partnerships with the Masters Occupational Therapy program to enrich the curriculum and broaden its scope. Their dedication to research-based practices has led to positive outcomes for both students and staff.  
Furthermore, the nominee took the lead in establishing a Rebound class for students on academic probation, showcasing exceptional leadership skills. This initiative directly addressed a request from the VP of Student Affairs and has the potential to provide much-needed support to students facing academic challenges in future semesters. 
Overall, the nominee's outstanding contributions, commitment to fostering a supportive learning environment, and dedication to continuous improvement make them highly deserving of recognition. Their potential for future achievements is evident, and they have proven to be an invaluable asset to the Student Affairs community at JMU.