East Campus Student Services spaces launches in EnGeo
News
---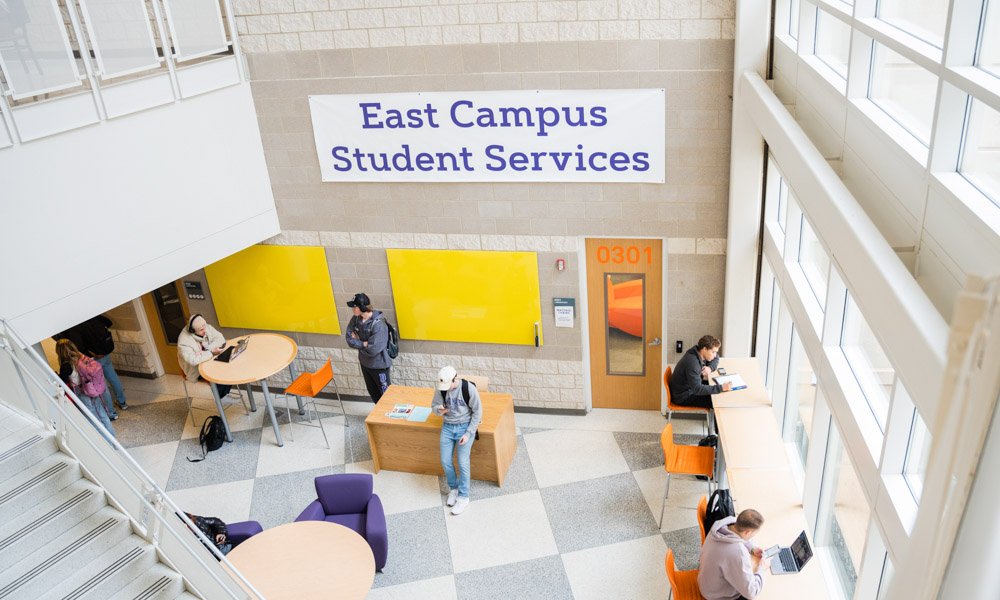 The Engineering and Geosciences (EnGeo) building has a series of new resources that you should take advantage of! Next time you're on East Campus, visit the second Pantry location, the massage chair space or the study space in EnGeo beside POD Market.
"The idea for [a space in] EnGeo was driven by students who were interested in having access to more resources on East Campus," said Dirron Allen, the associate vice president for Student Life and Involvement. "EnGeo was a prime location due to its proximity to the Festival, Residence Halls and where students attend classes." Now, students can find the space at EnGeo 0302.
Allen listed Dr. Tim Miller, Dr. Bob Koolvard, Dr. Jeffrey Tang, Dr. Hollie Hall and Matthew Hunsburger as "instrumental in launching this space." He also said Chloe Sikhrangkur of the University Unions team has taken over leadership of the project. 
"I want students to know this is a resource for any and all students," Allen said. "This is not limited to [Integrated Science and Engineering] students. Additionally, I want to encourage students to provide feedback on how we can improve that experience. This idea was conceived because students expressed their concerns. Your voice matters. I hope that I can continue to support our students in bringing their ideas to reality."
Tim Miller and other members of Student Affairs will be hosting office hours in this new space. At this time, the space has the following hours:
The Pantry (EnGeo Room 0302): Monday, Wednesday, and Friday, noon–5 p.m.
Science and Math Learning Center (EnGeo Room 0302 and 0304): Wednesdays and Thursdays, 2–7 p.m.
University Career Center (outside of EnGeo Room 0301): Tuesdays, 1–3 p.m.
Dr. Tim Miller's office hours in the general space:

Wednesday, March 29, 9–11 a.m.
Wednesday, April 12, 10 a.m.–noon
Tuesday, April 25, 8–11 a.m. 
Students who want to leave feedback, ask questions or make comments on the new space should either use this
survey
or
email Chloe Sikhrangkur
, the events and operations coordinator at Festival Conference and Student Center.