Reflecting on Black History Month
News
---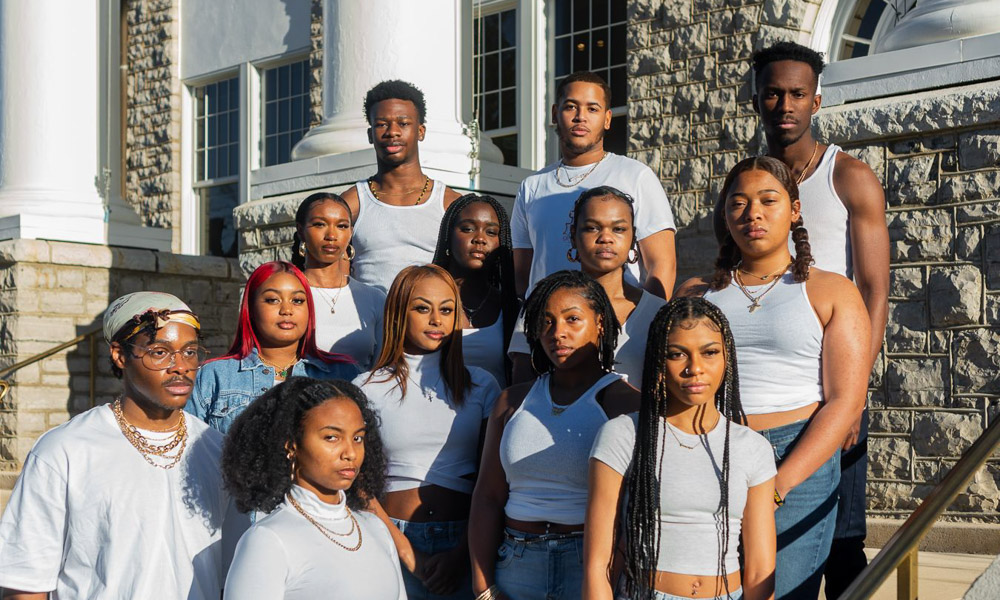 "Black History Month is an annual celebration of achievements by African Americans and a time for recognizing their central role in U.S. history," says Kwyn Townsend Riley, the Coordinator for Cultural and Affinity Spaces in the Center for Multicultural Student Services (CMSS). Its conception began in 1926, when Carter G. Woodson and Jesse Mooreland established the Association for the Study of African American Life and History (ASALH). Townsend Riley continued, "Fifty years later, Black History Month became a national phenomenon." It now runs throughout February.
At JMU, Black History Month is supported and celebrated in a variety of ways. "We always start off with kick-off," says Townsend Riley. "Last week we partnered with a Black-owned business from Virginia, Bayou Kitchen, and we served some soul food, which is related to [the cuisine of] enslaved Africans. [It includes] mac and cheese, collard greens, cornbread. Food that our ancestors were able to create based on leftovers or whatever they were given during that time. It has a strong tie to our DNA." 
A few of the JMU "Black Firsts," as Townsend Riley describes them, can be found on the African, African American, and Diaspora Studies Center's interactive timeline. CMSS, in addition, is hosting a number of Black History Month events, including an arts and crafts night in the Black Student Lounge, Black History Month Trivia, an event to honor Tyre Nichols, the Black Excellence Gala hosted by NAACP and BSA, and keynote speaker Ayannah Johnson. "It's a month to reflect, a month to act and a month to enjoy some really, really good food," says Townsend Riley.
Black History Month and Blackness as a whole excites Townsend Riley, who hopes to educate JMU on Black history this month and always. "I really, really love being Black. I love my hair. I love our culture. I love our food. I love our lips, our nose. I love the color of my skin, and I really do love all Black people … I really hope that JMU students, faculty and staff will be as excited to learn as I am."