News
Learning Life Skills: Senior Transition Seminars
---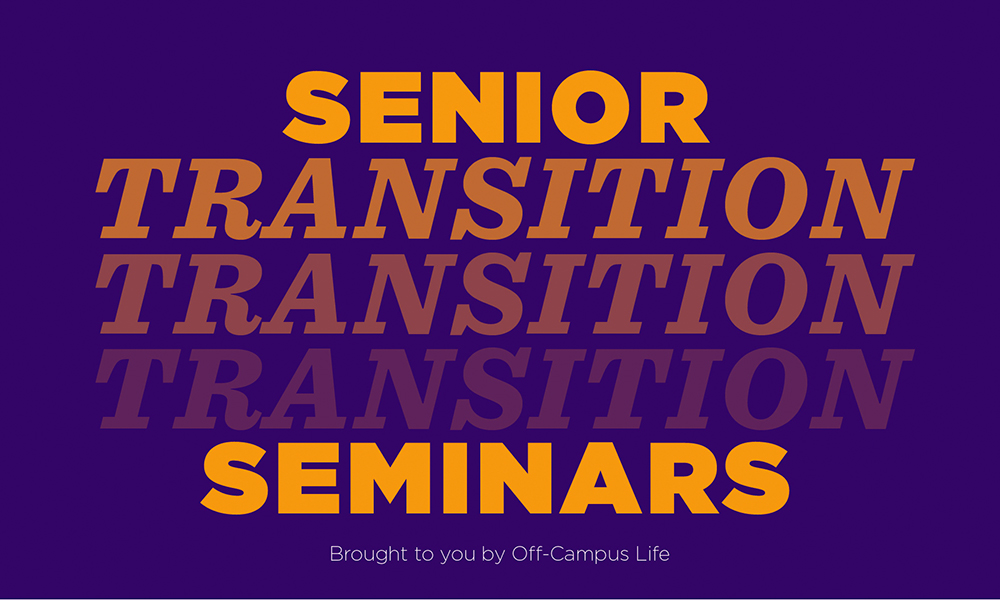 College is a time of learning and discovery, but many students graduate with little to no knowledge on essential life skills. Unfortunately, things like budgeting, finance, home ownership, and retirement planning aren't always covered in university coursework. Luckily, Off-Campus Life (OCL) is here to help fill in those gaps. 
OCL is currently hosting their Senior Transition Seminars, a series of talks and conversations centered around important life skills to help students better prepare for the next phase of their lives. Life only gets more complicated after graduation, but it doesn't have to be overwhelming if you have the right skills. The Senior Transition Seminars cover a variety of topics all relating to adult life. Some are more specific, like the Real Estate and Home Ownership sessions, while others are broader, like the Adulting 101 session. The most important part of each Senior Transition Seminars, however, is they are opportunities for conversation. Students are encouraged to ask specific questions about the topics at hand and gain as much knowledge as they can from these hour-long sessions. 
This April, OCL is hosting 6 different Transition Seminars. Though they are targeted towards seniors and recent graduates, the events are open to all students, regardless of year. It's never too early to start planning for your future. Check out the schedule below to see which seminars might interest you. Find more more information on the Senior Transition Seminars!
April 14 | Budgeting and Debt Repayment with Brad Barnett | 7–8 pm
April 15 | Real Estate and Home Ownership with Scott Rogers | 7–8 pm
April 19 | First Year as a Professional with MaryGrace Johnson | 7 - 8 pm
April 20 | Finance with Trevor Mann | 7 - 8 pm
April 21 | Adulting 101 with Pete Hardesty | 7 - 8 pm
April 28 | Stocks, Investing, and Retirement Planning with Brad Barnett | 7 - 8 pm