Student Life
The Union Music Throwback
---
This year marks the Union's 50th anniversary, and to help celebrate, we're winding the clock back to 1971 to look at some of the music that graced the airwaves. The musical landscape has changed a lot over the years, but there's a chance plenty of past Dukes were jamming to these tracks and albums.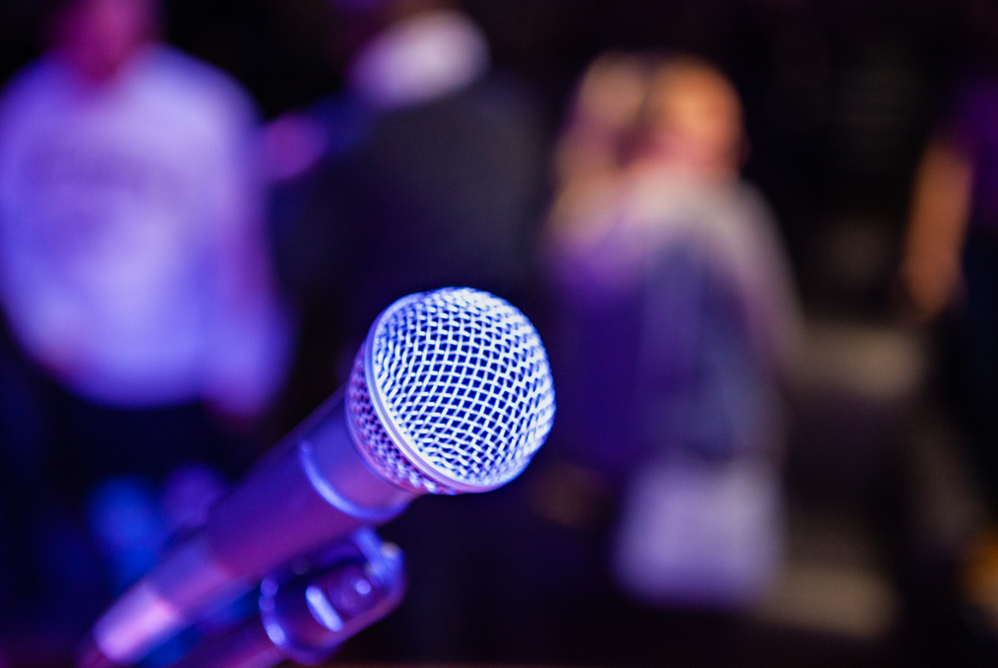 Rock Releases: 
In 1971, rock and roll was still a prominent genre, dominating both the charts and album sales. A number of classic 60s artists had big releases this year. The Doors released their rough, blues-inspired record L.A. Women, which garnered much critical acclaim. Unfortunately, this would prove to be their last record with enigmatic frontman Jim Morrison, who would pass away a year later. We also saw a new release from the Rolling Stones. Their ninth studio album, Sticky Fingers, was released this year, featuring the classic cover designed by Andy Warhol.  
Arguably one of the biggest groups of the era, Led Zeppelin had a prominent release in 1971. Their album, Led Zeppelin IV, was released in February of that year and was both a critical and commercial success. The album features some of the band's biggest hits such as, "Black Dog," "Going to California," and of course, "Stairway to Heaven." 
On the lighter side of things, we also saw a release from folk legend Joni Mitchell. Her iconic album Blue was released in June of that year. Written and recorded in the wake of her breakup with folk singer Graham Nash, Joni's record is raw, emotional, and truly a masterpiece in the folk music canon. 
Rise of Funk, Soul, and Disco: 
Though rock music ruled the airwaves, other genres were certainly around to give listeners some variety. Funk and soul were gaining popularity at the start of the decade, and interest only grew as the 70s wore on. We saw some big releases from prominent artists in the genre like Curtis Mayfield. His album Roots was released in October of that year to much critical acclaim. With this record, Curtis proved he was not a one-hit-wonder but instead a soul heavyweight. 
The group Funkadelic released their genre-defining album, Maggot Brain, in 1971 as well. The album pulled influence from a number of other musical genres, including funk, psychedelic rock, R&B, and soul to create the eclectic sound of this record. Most notably, the album starts with a hauntingly beautiful 10-minute guitar solo played by guitarist Eddie Hazel. At the time, the album got some mixed reviews, but it has stood the test of time. Today it is widely considered one of the group's best records as well as a defining piece of music in the world of psychedelic funk. 
Soul legend Marvin Gaye released his 11th studio album in 1971, What's Going On. Aside from being a sonic masterpiece, the album's lyrics are very socially conscious, commenting on a number of the issues of the time, including police brutality and the Vietnam War. The Motown star was originally unsure of the album's direction but embraced it as recording continued. The album turned out to be a smash hit, garnering lots of attention from audiences and critics. Currently, Rolling Stone has it ranked as the best album of all time! 
Many people will associate the 70s with the rise of disco. Whether you love it or hate it, this funky, danceable genre was all over the radio and in all the clubs. In 1971, the genre was still in its infancy, but some proto-disco tracks were getting some radio play. Isaac Hayes' single "Theme from Shaft," written for the film Shaft, is often thought of as one of the earliest disco tracks released. The song rose to the number one spot on the Billboard Hot 100 charts and contains many of the sonic elements that disco acts from later in the decade would try to emulate. 
Campus Concerts: 
JMU has hosted a number of concerts over the years, but back in the 1970s, a few iconic artists made appearances on campus. Pop duo Hall & Oates performed at Godwin Hall, just as they were starting to make it big. Their hit "Rich Girl" climbed to the top of the charts earlier that year and was likely a favorite song for many Dukes at the time. 
That same year, JMU also hosted the Marshall Tucker Band in Godwin during Homecoming week. This group helped popularize the southern rock genre during the decade, pulling inspiration from rock, country, and the blues. They had a number of hits during the 70s, the most famous of which might be their track "Can't You See" from their self-titled debut album. Both of these artists were influential in the 70s, but they continue to be an important part of the wider music canon and still have large, diverse fan bases. 
Though many musical acts have come and gone over the past 50 years, their impacts have been long-lasting. Music has an innate ability to bring people together, not unlike what the Union strives to do every day. For decades, it has been a central hub on-campus for students to come and "find their place," and it's sure to be one for many years to come.