JMU's Campus - Then and Now
Student Life
---
In fifty years, JMU has seen too many changes to count. Every year, new buildings seem to sprout from the ground, bringing students new spaces to make their college experience even better. This year, the Union celebrates its 50th anniversary, so we're looking back to 1971 to see not only how the campus has changed since then, but also what may have stayed the same.
1.     D-Hall
In the early 70s, D-Hall looked very different from what we see today. Rather than the modern campus hub with huge windows and cool architecture, D-Hall was a circular building that was most definitely a product of its time. Then and now, though, the building remains a staple, serving delicious food and providing a space for students to socialize.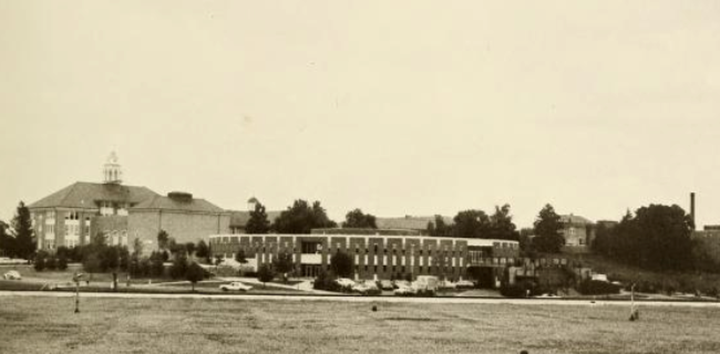 2.      Newman Lake
Here, we can see a more untouched version of Newman Lake. Of course, we recognize Eagle Hall and Shorts Hall, two dorms which freshman continue to inhabit today. However, you may notice the absence of the College of Business buildings. The field by these dorms wouldn't see ZaneShowker hall until the early 90s. Until then, Shorts and Eagle were the only two buildings reflecting off the lake.

3.     The Quad 
Not much has changed on the quad from the 70s to now. In both times, students flocked to the calming field to relax, soak up the sun, and socialize with their school friends. Perhaps the oldest relic of JMU's campus, The Kissing Rock, also held a special place in the lives of Dukes. Apart from the romantic lore surrounding the rock, it served as a natural seat where students could gather.

4.     The Union
The Union first opened its doors in 1971, though it was originally called the Warren CampusCenter. Notably, the Taylor side of The Union (which houses TDU), was not yet completed. Furthermore, Grafton-Stovall Theater would not burst onto the scene until 1979. Even at its roots, the Union served as a physical and social center for JMU students, becoming a touchstone to the student experience here on campus.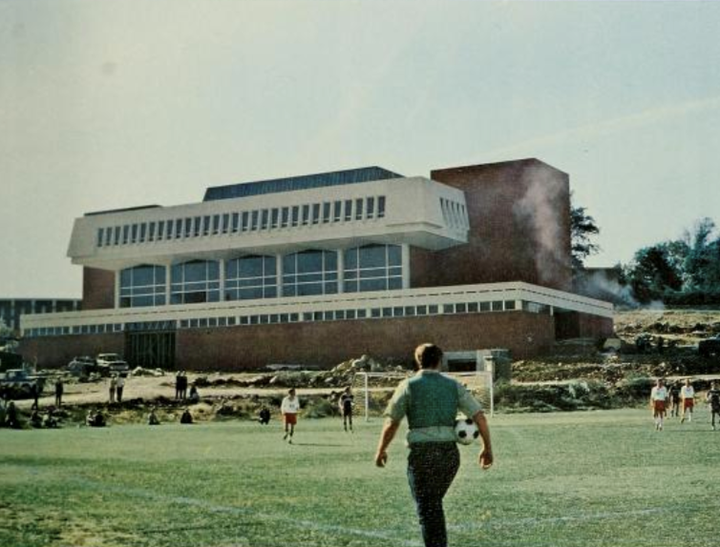 One thing that persists through time at JMUis the school's commitment to creating a happy and supportive campus environment. From its opening, The Union has embodied that commitment, providing spaces and resources for all students, cementing it as the iconic building that proudly stands at our campus's center today.