Student Life
Self Care Practices You Can Do At Home
---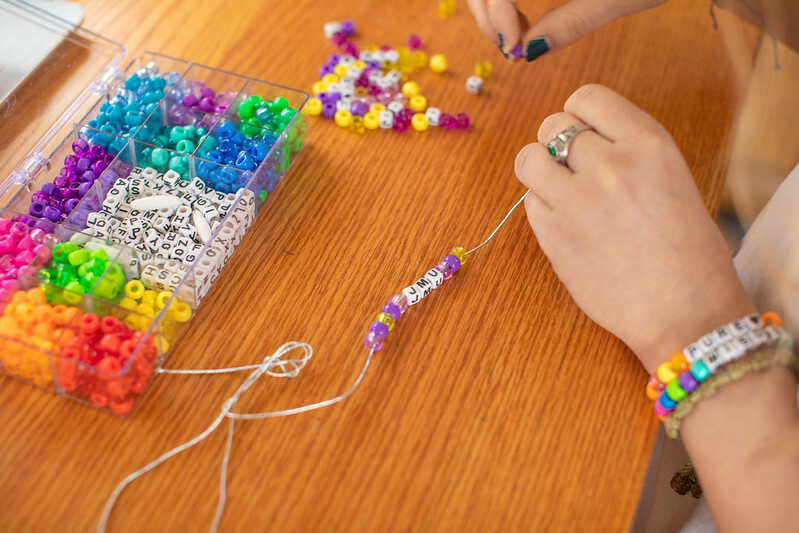 As we've all transitioned to distance learning, it's hard to iron out a concrete routine. The days blend together and the hours pass quickly, so it's easy to become overwhelmed. Now more than ever, it's crucial to take time to practice self-care, because whether or not you're at JMU, you're still a student with a full plate. Here are a few strategies for self-care that you might want to try: 
Exercise – While we may not have UREC, there's still a ton of home workouts that you can do right in your living room! Apart from that, it's always easy to take a quick study break and go for a brief walk. Exercise is a great tool for clearing your head! For more of UREC's online resources, head over to https://www.jmu.edu/recreation/activities/virtual-resources.shtml. 
Read – You may be a little overwhelmed with readings for class at the moment, but a great way to escape from your day-to-day is to pick up a book! Maybe it's something you've been putting off reading or a childhood favorite. Regardless, now is the time to thumb through those pages.  
Journal – Journaling is an earth-shattering self-care tool. It's a speedy way to let your thoughts out in a private way and can be calming or healing. On top of that, keeping a record of your days during this major historical event is something you can look back on for years to come! 
Art – Maybe you have a Pinterest board jam-packed with craft ideas and now is the time to do them! Creating a piece of art is the ultimate head-clearing activity, plus you get a new piece of décor for your home. 
Video Games – Whether it's Animal Crossing or The Sims, another way to give yourself a brain break is to play video games. It's an easy way to immerse yourself in another activity while staying inside.  
Movies or TV Shows – Is your Netflix queue backed up with titles you've been putting off? Now is the time to dive into those! It's yet another form of escapism to give yourself a break.  
Cooking – Cooking is an excellent way to take a break. It's time consuming and demands full attention, so if you're looking to take your mind off of something, head to the kitchen! Whether you're making a loaf of bread or an imitation Starbucks iced coffee, it's a great opportunity to create something and pause on work.  
Music – Whether you're listening to music or playing it yourself, music is another tool for managing stress. Put on an album you've wanted to listen to while you're doing work or make a quarantine playlist. Whatever you do, music is sure to reduce your stress. 
Mindfulness and Meditation – It may be new to you, but now is a great time to reap the benefits of Meditation! It reduces anxiety, promotes awareness, boosts inner thought, and allows you to live in the present moment. There are tons of apps you can download to help you get started in mindfulness (Headspace, Calm, 10% Happier, and more)! 
While these are suggestions for self-care practices, it's all about what works for you! Take some time to figure out how you recharge and work to add that into your own routine. If you're feeling overwhelmed, no worries! The JMU Counseling Center has a ton of online resources to help you through this confusing time (https://www.jmu.edu/counselingctr/virtual_resources.shtml).