Student Life
Basic Tips to Promote Mental Health
---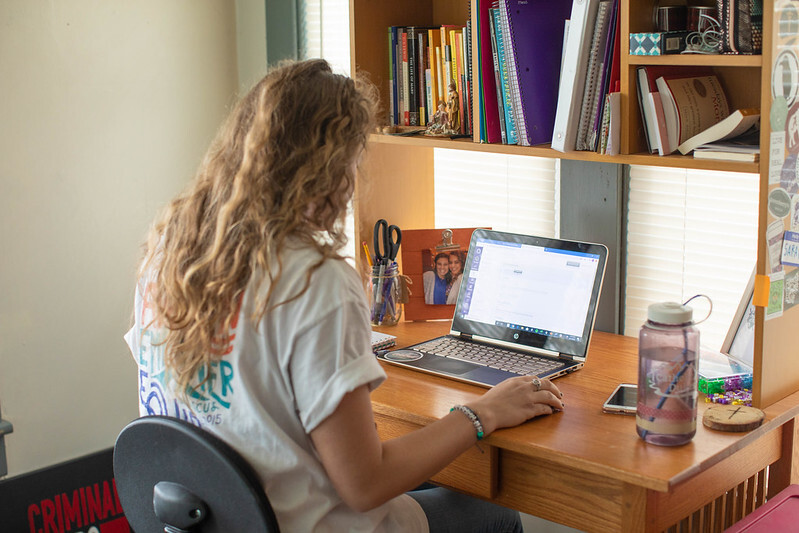 If the COVID-19 pandemic has shown us anything, it's that life is unpredictable. The whole world is panicking, and everything has come to a grinding halt. As we're left trying to make sense of the world that is falling apart around us, here are some tips to ease stress and promote self-care during these difficult times: 
Recognize that you are grieving. Typically, when we think of grieving, we assume that there has been a death. That's not true. Grief is the body's natural reaction to any kind of great loss, including the loss that comes with a global pandemic. Although grief is something that everyone experiences throughout their life, the grieving process varies from person to person. Know that just because someone else may seem fine on the outside doesn't mean that they aren't grieving on the inside. For more information on grief and how to cope with it, check out the JMU Counseling Center's online resources. 
Keep in touch with your friends. Even though we may not be with our friends physically, we can still spend meaningful time with them. There are so many platforms available online that let us maintain social ties digitally. Check in soon for our article on maintaining contact with friends during quarantine for more information and resources. 
Create a new routine. In order to create a sense of regularity in this new environment, it's important to develop and stick to a daily schedule. By keeping yourself to a routine, you can start to create a new sense of normalcy in these abnormal times. Check out the Counseling Center's virtual resources and our article on developing a routine for helpful tips and tricks. 
Take some time away from your screens. While being forced to stay at home makes it difficult to not spend every second of every day on your phone, it's important to take time each day without being online. Prolonged time on social media can lead to an information overload, causing stress and anxiety. Instead, take some time to read or spend time on your hobbies. For some ideas on some phone-free self-care techniques that you can do at home, check out our upcoming Self-Care Practices article.  
Be kind to yourself. It's easy to beat yourself up right now. Although you may not be adjusting as fast as you'd like or you may not be doing well with the transition to online classes, it's okay. We are in unprecedented times. It's important to remember that you are not alone. Everyone is adapting right now. So, cut yourself some slack. 
Remember, JMU's Counseling Center is still providing services to students. Despite the shift to online classes, JMU's Counseling Center is still open and operating. Check out their Virtual Resources for virtual counseling, self-help guides, helpful apps, and other valuable resources to help students maintain a positive mental outlook during these difficult times.