Student Life
Keeping Student Orgs Connected
---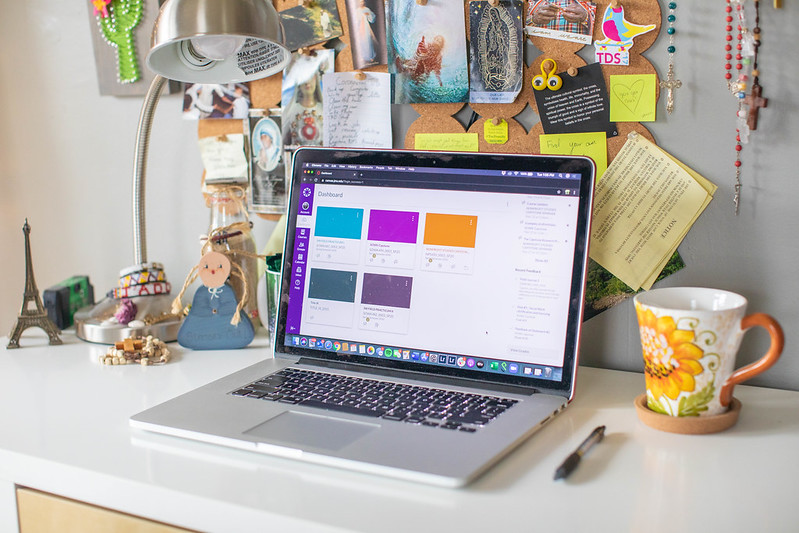 In recent weeks, the COVID-19 Pandemic has sent shockwaves through nearly every community around the globe. This major historical event is impacting everyone, changing the way we work, learn, and interact with each other. The JMU community is no exception to this. On top of our new landscape of online classes, tons of other communities around campus have been affected. One of the largest: student organizations. JMU boasts over 450 Student Clubs and Organizations, and without being in person, these small communities of Dukes must learn to find ways to connect remotely.  
A great communication resource for student orgs is video meeting software, such as Zoom or WebEx.  Becoming more familiar with these programs makes it easy for students to create their own video meetings for their clubs and have time to hang out and chat as a group or even have meetings to figure out the logistics of preparing for the following year without being in the same place or on campus. Video meetings are a great way for organizations to ensure that everyone is staying connected with others outside of just logistical planning meetings. Chat and hand-raising functions make it easy to share documents and look at the fun and informational items as a group all at once.   
Recently, Maddy Night Live members Naomi Stuart and Sam Coulson had a virtual election for the new officers for their organization. Using Zoom, their small club was able to meet and have a private voting discussion to elect their members and use the mute and chat functions for an organized and productive election where people were able to make speeches for the whole club. This is just one way that virtual functions can ensure that organizations do not fall behind due to the suspension of in-person classes.  
On top of directly communicating in the place of physical meetings, it's important to find ways to keep communities together with fun and connective activities. In our current digital age, there is an unprecedented amount of fun ways to stay connected through the internet.  One activity that has skyrocketed in popularity is the Netflix Party Chrome Extension, where a group can watch the same title on Netflix in real-time while messaging through an active, onscreen chat. Connecting through social media has proven necessary for staying active in your communities, whether that be through making an org-specific bingo to share on Instagram or through sending memes over GroupMe. Now more than ever, it's crucial for student organization executive boards to locate resources like these in order to keep clubs socially active and together.