Student Life
FSL Resume Workshop: Add to and Improve Your Resume
---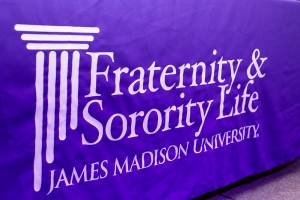 Are you stressed about life after graduation? Are you someone who wants to learn more about how your experience at JMU can contribute to finding job opportunities? Fraternity and Sorority Life has a great event for you! On November 13, from 7-9 pm in EnGeo 1302, FSL will be hosting a Resume Workshop that will give students who want help creating their resumes the opportunity to talk to professionals about what a resume should entail. 
FSL wants to help you highlight how you can use your experiences to make you a great job candidate in any career. The workshop will assist students in finding the right language to explain your accomplishments and your leadership roles at JMU, while also getting feedback on resume structure and content.  
Getting outside perspectives can be the best way to improve on your resume before sending it out to jobs, so you won't want to miss out on this opportunity. See you there!